National Museum of Natural History and the National Geographic Society Present Frans Lanting's "Into Africa" Photography Exhibition
June 2, 2015
News Release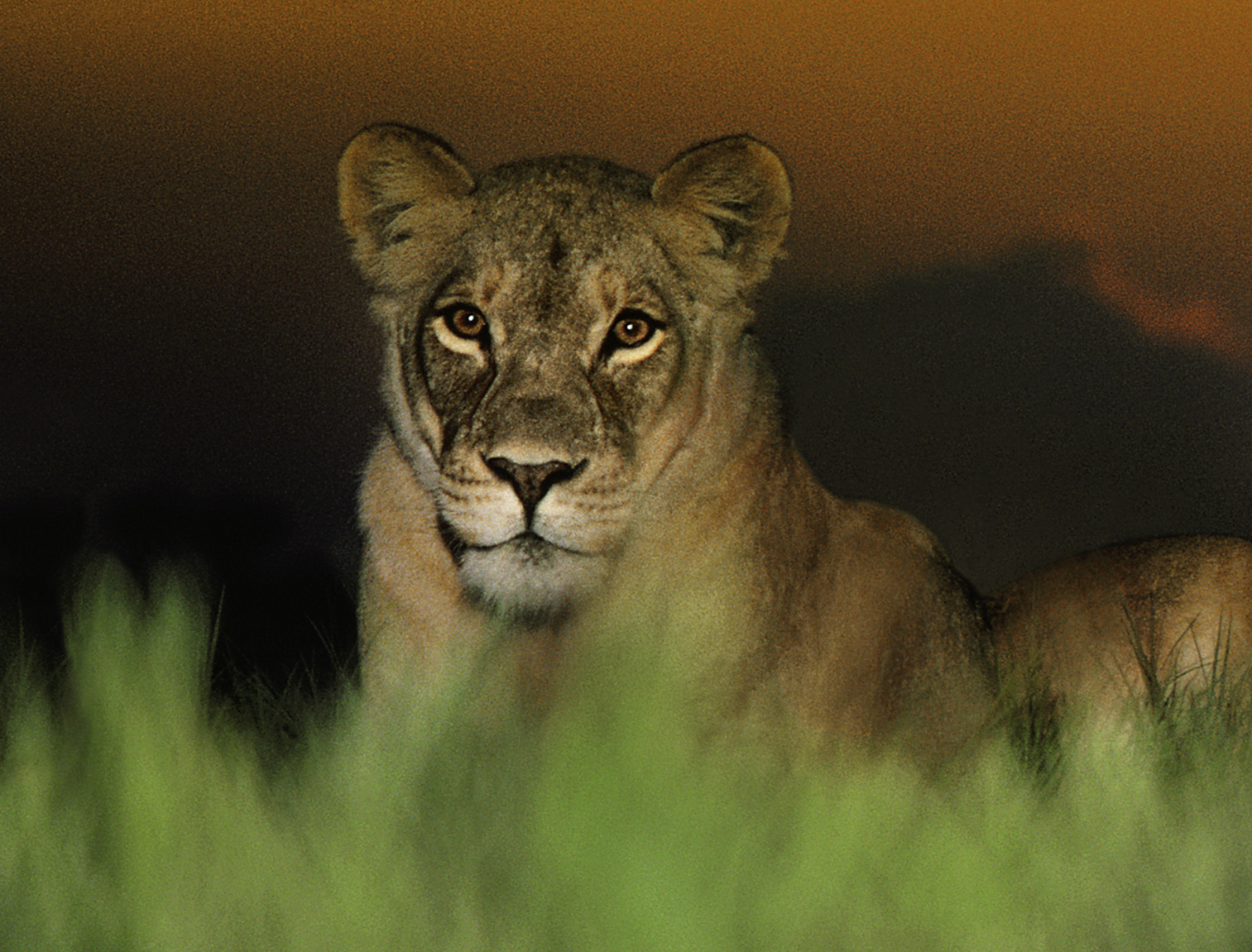 The Smithsonian's National Museum of Natural History and the National Geographic Society, with support from the World Wildlife Fund, have joined to present "Into Africa," an exhibition featuring the works of one of National Geographic's most prolific and visionary nature photographers, Frans Lanting.
"Into Africa" takes visitors on a grand tour through the wonders of African landscapes as seen through Lanting's lens. His images and stories create an enduring vision of the continent and demonstrate what is at stake for its wildlife and wild places. The exhibition opens at the National Museum of Natural History June 5 and will remain on view for at least one year.
"We're excited to partner with National Geographic and share this spectacular imagery from Frans Lanting's expeditions across Africa," said Kara Blond, director of exhibitions at the National Museum of Natural History. "His photographs are striking for their remarkably intimate views of animals shown side-by-side with almost-otherworldly images of natural landscapes."
More than 60 of Lanting's images were selected for display within a 4,250-square-foot exhibition hall. Stunning videos shot and produced by Lanting's wife, videographer and partner, Chris Eckstrom, accompany the photographs and share untold stories of exploration from their fieldwork in Africa. The videos provide in-depth focal stories about chimpanzees in Senegal and the parade of animals that come to a water hole in Namibia.
"For more than 125 years, National Geographic has been funding research and telling stories about the vast continent of Africa, its diverse geography, cultures and vital ecosystems," said Kathryn Keane, vice president of exhibitions at National Geographic. "Frans Lanting is a major part of this legacy, and this exhibition celebrates more than 30 years of extraordinary work in more than a dozen countries in Africa."
Upon entering the exhibition, visitors will be introduced to Lanting, and they can study a large-scale National Geographic map detailing his many assignment locations across Africa's diverse habitats. Large photographic prints, video installations and personal accounts will guide visitors through five thematic sections: "The Infinite Tapestry" (tropical forests), "The Gift of Water" (wetlands and rivers), "Primeval Plains" (grasslands), "Gondwana's Ark" (Madagascar) and "Sands of Time" (deserts).
An interactive experience replicating a camera trap will allow visitors to understand the basics of the photography technology used by Lanting in the field. Visitors will leave the exhibition with a sense of what it is like to be on assignment with a National Geographic photographer.
Following its run at the National Museum of Natural History, National Geographic will share the exhibition with museums and photography venues around the country as a part of its global traveling-exhibitions program.
Funding for "Into Africa" was provided by Pamela and Neville Isdell. Neville Isdell is the chairman of the World Wildlife Fund.
"Inspiration is one of the most important ingredients in our mission to affect change in the world to protect nature and the people and wildlife it supports," said Julie Miller, senior vice president of development at the World Wildlife Fund. "Frans Lanting's art and the generosity of individuals like the Isdells bring that inspiration to life in ways that have a lasting impact for our work."
Frans Lanting
From sweeping grasslands to coastal deserts and lush rain forests, Lanting has photographed in Africa for more than three decades. Images from his many National Geographic assignments explore nature and wildlife in some of Earth's last truly wild places, from the Amazon to Antarctica. His stories provide thoughtful commentary on the challenges of global conservation and the role of photography in inspiring a new vision of the world. Lanting and Eckstrom, a former staff writer at National Geographic, have collaborated for more than 25 years, documenting wildlife and wild places all over the world for the Society.
Lanting has received many awards for his work, including top honors from World Press Photo, the title of BBC Wildlife Photographer of the Year and the Sierra Club's Ansel Adams Award. He has also been honored as a Fellow of the Royal Geographic Society in London and is a recipient of Sweden's Lennart Nilsson Award. He is an ambassador for the World Wildlife Fund, and in 2001, Prince Bernhard of the Netherlands inducted him as a Knight in the Royal Order of the Golden Ark, the Netherlands' highest conservation honor. For more information, visit www.lanting.com, Facebook, Twitter and Instagram.
National Museum of Natural History
The Smithsonian's National Museum of Natural History welcomed more than 7 million visitors in 2014, making it one of the most-visited museums in the world. Opened in 1910, the museum on the National Mall is dedicated to maintaining and preserving the world's most extensive collection of natural history specimens and human artifacts. It also fosters significant scientific research and educational programs and exhibitions that present the work of its scientists to the public. The museum is open daily from 10 a.m. to 5:30 p.m. (closed Dec. 25). Admission is free. For more information, visit the museum on its website and on Facebook and Twitter.
National Geographic Society
National Geographic is a global nonprofit membership organization driven by a passionate belief in the power of science, exploration and storytelling to change the world. It funds hundreds of research and conservation projects around the globe each year. With the support of its members and donors, it works to inspire, illuminate and teach through scientific expeditions, award-winning journalism, education initiatives and more. For more information, visit www.nationalgeographic.com, and find it on Facebook, Twitter, Instagram, Google+, YouTube, LinkedIn and Pinterest.
World Wildlife Fund
WWF is one of the world's leading conservation organizations, working in 100 countries for more than half a century. With the support of almost 5 million members worldwide, WWF is dedicated to delivering science-based solutions to preserve the diversity and abundance of life on Earth, halt the degradation of the environment and combat climate change. Visit www.worldwildlife.org to learn more and keep up with the latest conservation news by following @WWFNews on Twitter.
# # #
SI-264-2015