National Air and Space Museum Enters Next Phase of Renovation
Artifacts To Be Removed From Boeing Milestones of Flight Hall
October 12, 2021
News Release
Addthis Share Tools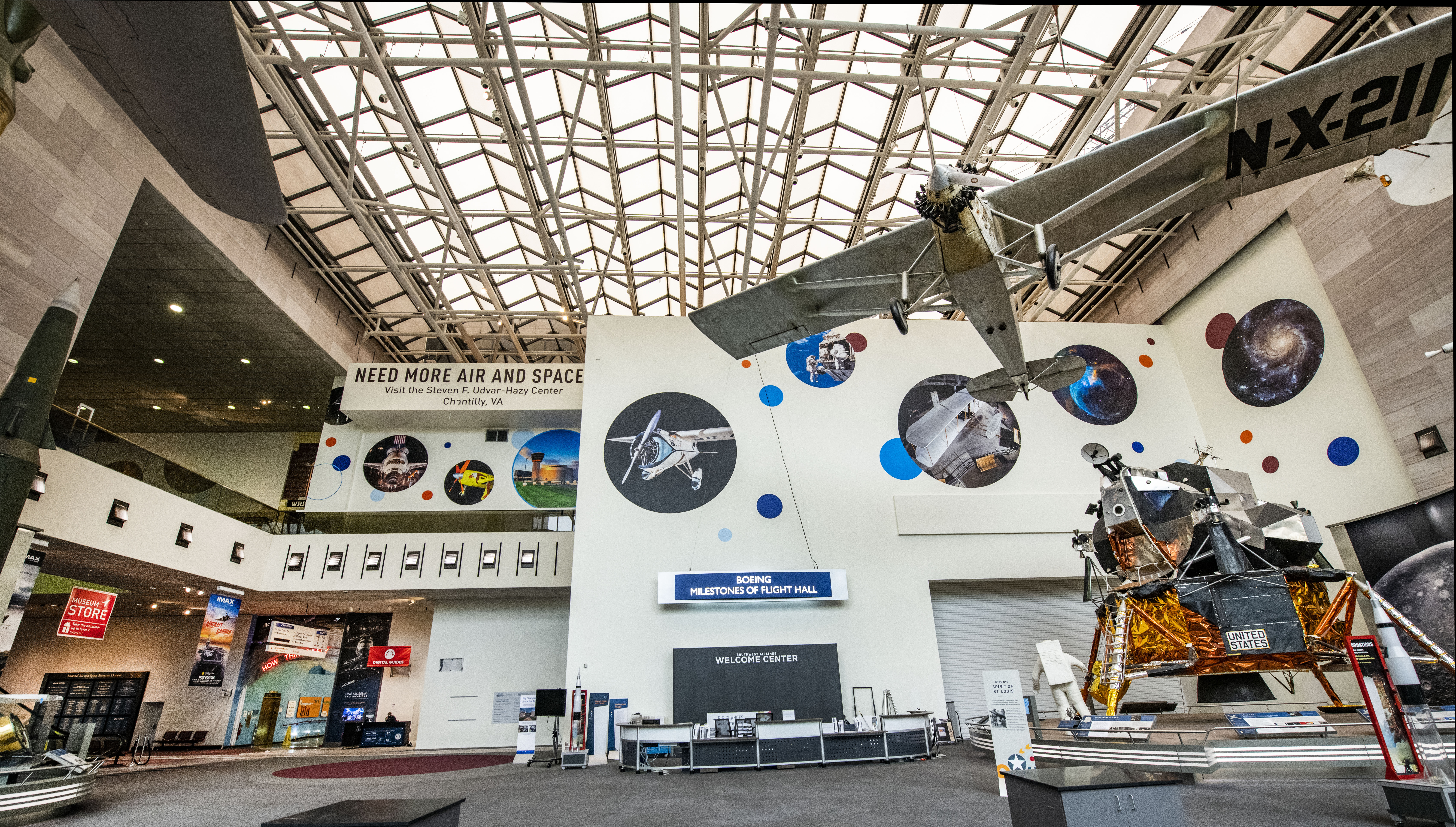 The Smithsonian's National Air and Space Museum is entering the next major phase of the seven-year renovation of its flagship building on the National Mall. Artifacts in the "Boeing Milestones of Flight Hall" will be removed and relocated to prepare for construction work to begin in the space next year. There will be noticeable changes to the hall starting this month and continuing through February 2022.
In October, the Viking Lander, Sputnik, Explorer 1, Whittle W.1X Engine, Junkers Jumo 211 Engine, Mercury "Friendship 7," Gemini IV, Bell XP-59A Airacomet and NACA Wind Tunnel Fan will go off display. Pioneer 10 and Mariner 2 will be deinstalled in November. In December, the Lunar Module 2 will be deinstalled. The Ryan NYP "Spirit of St. Louis," SpaceShipOne and Bell X-1 "Glamorous Glennis" will be removed in early 2022. All the artifacts from "Milestones of Flight" will return to the building for display after the renovation is complete.
The first half of the renovation project will be completed next fall when eight new exhibitions in the building's west wing open to the public. "Milestones of Flight" is currently scheduled to reopen in 2024. The completion of the east wing and the culmination of the project are currently scheduled for 2025.
More information is available about the complete transformation of the museum's building in Washington, D.C.
The National Air and Space Museum in Washington, D.C., is located at Sixth Street and Independence Avenue S.W. The Steven F. Udvar-Hazy Center is located in Chantilly, Virginia, near Washington Dulles International Airport.
# # #
SI-317-2021