"For a Love of His People" Portrays 20th-Century Oklahoma in Black and White
October 7, 2014
News Release
Addthis Share Tools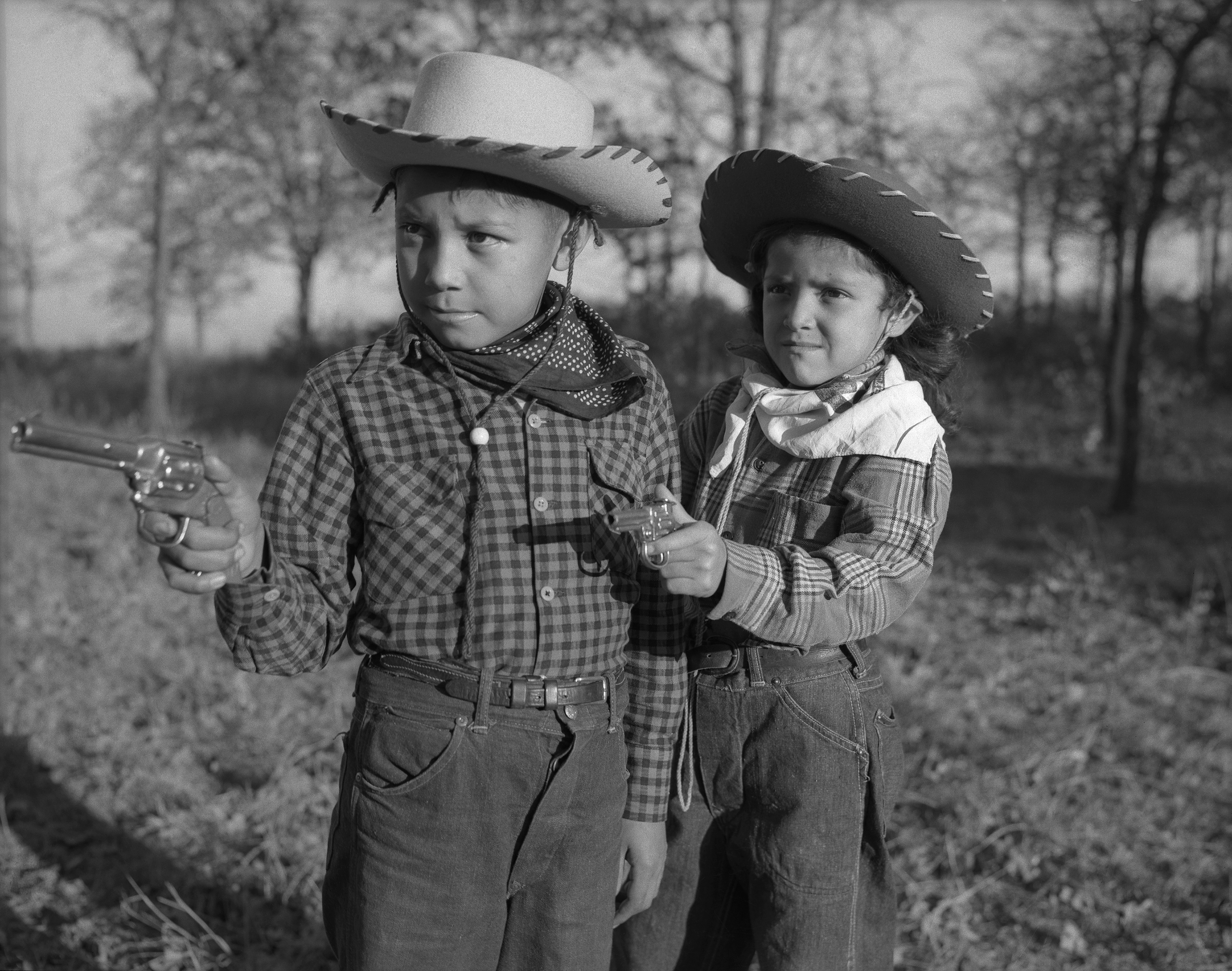 "For a Love of His People: The Photography of Horace Poolaw" is a retrospective exhibition of works by photographer Horace Poolaw (Kiowa, 1906–1984), whose black-and-white images document Native people of rural Oklahoma with affection while providing insight into the values and community life of his time. The exhibition will open at the George Gustav Heye Center Smithsonian's National Museum of the American Indian in New York, Saturday, Aug 9. Through the themes of portraiture, community, family, military and performance, the exhibition gives a glimpse of Native life in 20th-century Oklahoma. The exhibition includes 81 photographs; 10 vintage postcards; and Poolaw's camera, the Speed Graphic, manufactured by Graflex in the 1940s. "For a Love of His People" will be on view through Sunday, Feb. 15, in the museum's West Gallery.
Spanning some 50 years of life on the Southern Plains of Oklahoma (1920s–1960s), Poolaw's photographs reveal the warmth of local family and community while also demonstrating the mobility and involvement of Native peoples nationally in events such as World War II and the advent of consumerism. Poolaw demonstrates the contemporaneous presence of American Indian communities in all aspects of American life as full participants in the nation's history and character. He also showcases regional cultural events, such as the American Indian Exposition in Anadarko, Okla.
The exhibition was curated by Tom Jones (Ho-Chunk) and Nancy Marie Mithlo (Chiricahua Apache).
The accompanying exhibition catalog, For a Love of His People: The Photography of Horace Poolaw, edited by Mithlo, features 16 essays from scholars, photographers and family members, sharing stories of Poolaw's life and interpreting the significance of his photographic legacy. The visual 184-page book will be available in Smithsonian museum stores and through the Bookshop section of the museum's website at http://nmai.si.edu/store/.
A day of programs on the photographs and life of Poolaw will take place at the museum Saturday, Nov. 22, with participation by the photographer's daughter Linda Poolaw and art historian Laura Smith. The events will be free and include a book signing.
The Smithsonian's National Museum of the American Indian in New York is located at One Bowling Green in New York City, across from Battery Park. The museum is free and open every day (except Dec. 25) from 10 a.m. to 5 p.m., and Thursdays until 8 p.m. For information, call 212-514-3700 or visit www.AmericanIndian.si.edu.
# # #
SI-380A-2014