Hawaiian Cultural Festival at the National Museum of the American Indian
Weekend Festival Features Hula, Hands-On Crafts and Hawaiian Film
May 14, 2015
News Release
Addthis Share Tools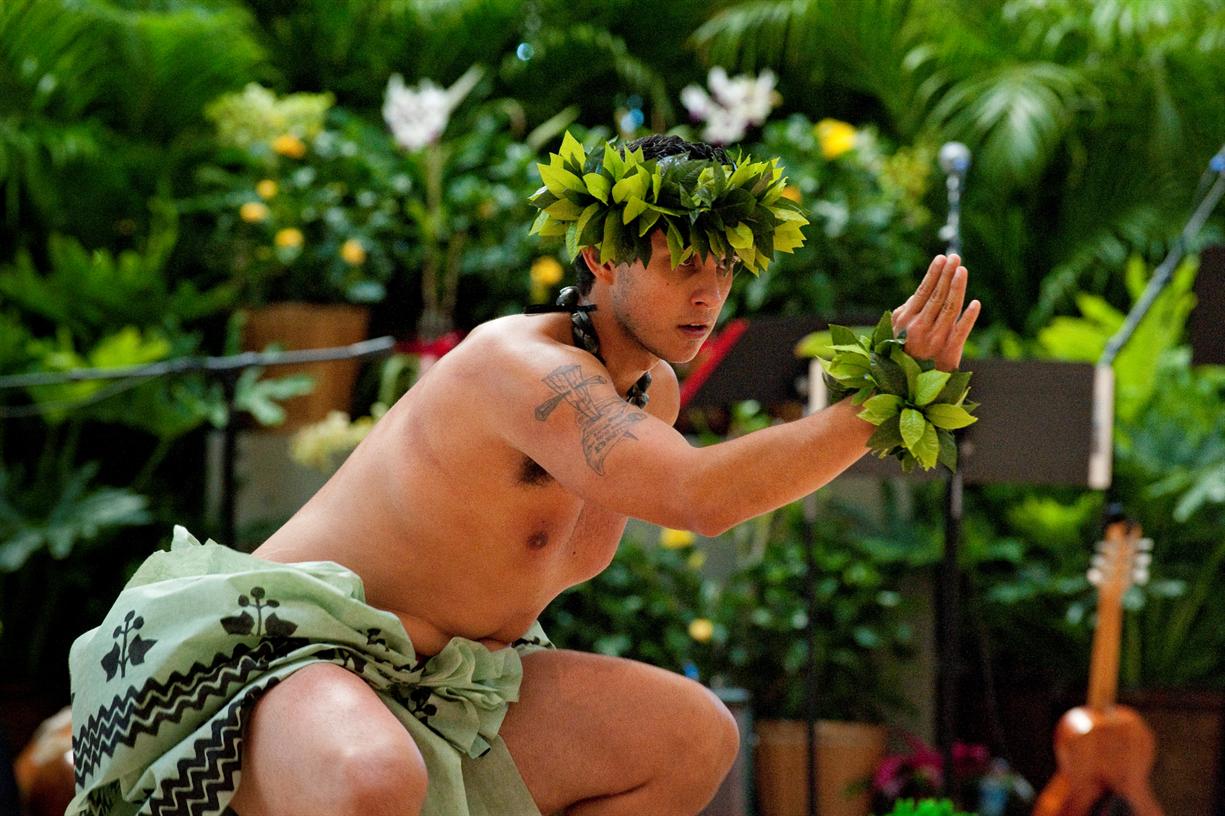 The Smithsonian's National Museum of the American Indian will host a two-day, Hawaiian cultural festival, May 16–17, from 10:30 a.m. to 5 p.m. in commemoration of Asian Pacific American Heritage Month. The program will include hula, chanting, storytelling, traditional and contemporary Hawaiian music, food demonstrations and hands-on activities for all ages.
"Hawaiian Culture Festival: A Celebration of Pele and Hi'iaka" will present visitors with the epic journal of Pele and Hi'iaka as they travel from far off islands of Kahiki to the Islands of Hawai'i. Throughout the weekend, visitors will enjoy demonstration of traditional Hawaiian games in the Potomac Alcove. Educator and artist Dalani Tanahy will work with modern tools and ancient traditions to produce kapa, or bark cloth. Kids can learn about kapa stamps and then stamp their own bookmark.
A children's film, Pele Searchers for a Home, will be screened at 11:30 a.m. at the Rasmuson Theater on Saturday and Sunday. Visitors will be able to see traditional lei making with William "Bill" Char, and then make their own ti-leaf lei throughout the festival (recommended for ages 5 and up). Traditional feather work and adornment with Taryn Lelea'e Wong and Moses William Goods III will also be presented during the weekend.
At 11 a.m. on Saturday and Sunday, visitors can join Missy (Mokihana) Scalph in the imagiNATIONS Activity Center to participate in the interactive storytelling of Pele: The Fire Goddess (all ages are welcome). Also on Saturday and Sunday, traditional Hawaiian storytelling will be presented by Wong, Goods and Kealoha Kelekolio at noon and 4:30 p.m.
At 12:30 p.m. and 2:30 p.m., in the Potomac Atrium, there will be traditional hula dancing and music with The Aloha Boys (Saturday) and Halau Ho'omau Ika Wai Ola O Hawai'i (Sunday). At 1:30 p.m. and 3:30 p.m., the Hawaiian hula dancing and music will be presented by Halau O'Aulani (Saturday) and Halau Nohona Hawai'i (Sunday).
Mitsitam Native Foods Café's Executive Chef Jerome Grant will demonstrate traditional foods of Hawai'i at 11:30 a.m. in the Mitsitam Espresso Coffee Bar on Saturday and Sunday. A special Asian Pacific Islander menu will be available for purchase May 15–17.
The National Museum of the American Indian gratefully acknowledges the contributions of its partner, the Office of Hawaiian Affairs (OHA), and recognizes OHA for its generous support of this annual festival since 2007.
For additional information, visit www.AmericanIndian.si.edu.  Follow the museum via social media on Facebook, Twitter, or Instagram @SmithsonianNMAI and use the hashtag #APAEverywhere.
# # #
SI-238-2015