Anacostia Community Museum Receives $49,616 Award From the National Park Service African American Civil Rights Grant Program
January 18, 2018
News Release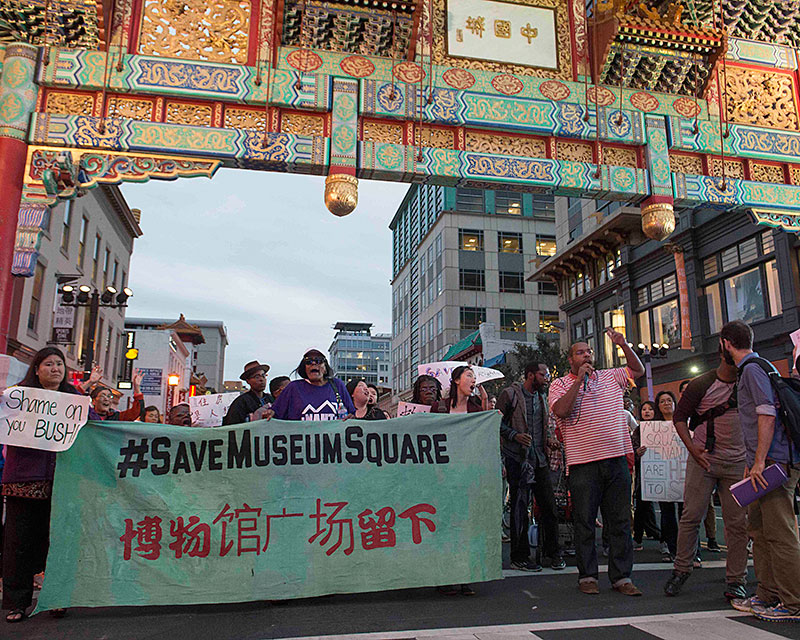 The Smithsonian's Anacostia Community Museum has announced that it received an award of $49,616 from the National Park Service African American Civil Rights Grant Program. These funds will support the upcoming exhibition "A Right to the City" presented as part of the museum's yearlong 50th anniversary celebration that began Sept. 15, 2017.
The outcome of a three-year research effort, "A Right to the City" will explore the history of neighborhood change and activism in the nation's capital and will be on view April 21, 2018, through April 20, 2020. It focuses on diverse Washington, D.C. neighborhoods affected by the "return to the city" movement taking place in urban centers nationwide and tells the story of ordinary citizens who have helped shape and reshape their neighborhoods in extraordinary ways.
"'A Right to the City' is a timely representation of just how important a sense of community and home—a sense of place—are to people's everyday lives," said Lori D. Yarrish, the museum's director. "The goals of the African American Civil Rights Grant Program align perfectly with ours in establishing the importance of site-based research and documentation in shaping the future. We appreciate NPS' support in helping us to tell these stories."
The National Park Service African American Civil Rights Grant Program was established in 2016 to preserve and highlight the sites and stories related to the African American struggle for equality in the 20th century. The grants, funded by the Historic Preservation Fund and administered by the National Park Service, provide funding to states, tribes, local governments and non-profit organizations to support a broad range of planning, development and research projects for historic sites associated with African American civil rights in the 20th century.
About the Museum
The Anacostia Community Museum was founded in 1967 as an initiative to bring national culture into a local, inner-city environment. Today, the museum explores social issues affecting diverse populations of the Washington, D.C., metropolitan area to promote mutual understanding and strengthen community bonds. The museum's work focuses on the arts, environment, community history and urban studies and researching, interpreting and sharing the stories of diverse communities. For more information, call (202) 633-4820. Website: anacostia.si.edu.   
# # #
SI-619-2017