Album With Previously Unknown Photo of Young Harriet Tubman To Go on Public View for the First Time
To View the Photograph and Visit Museum, Visitors May Walk Up for Entry Without a Pass Monday Through Friday Beginning at 1 p.m.
March 20, 2019
News Release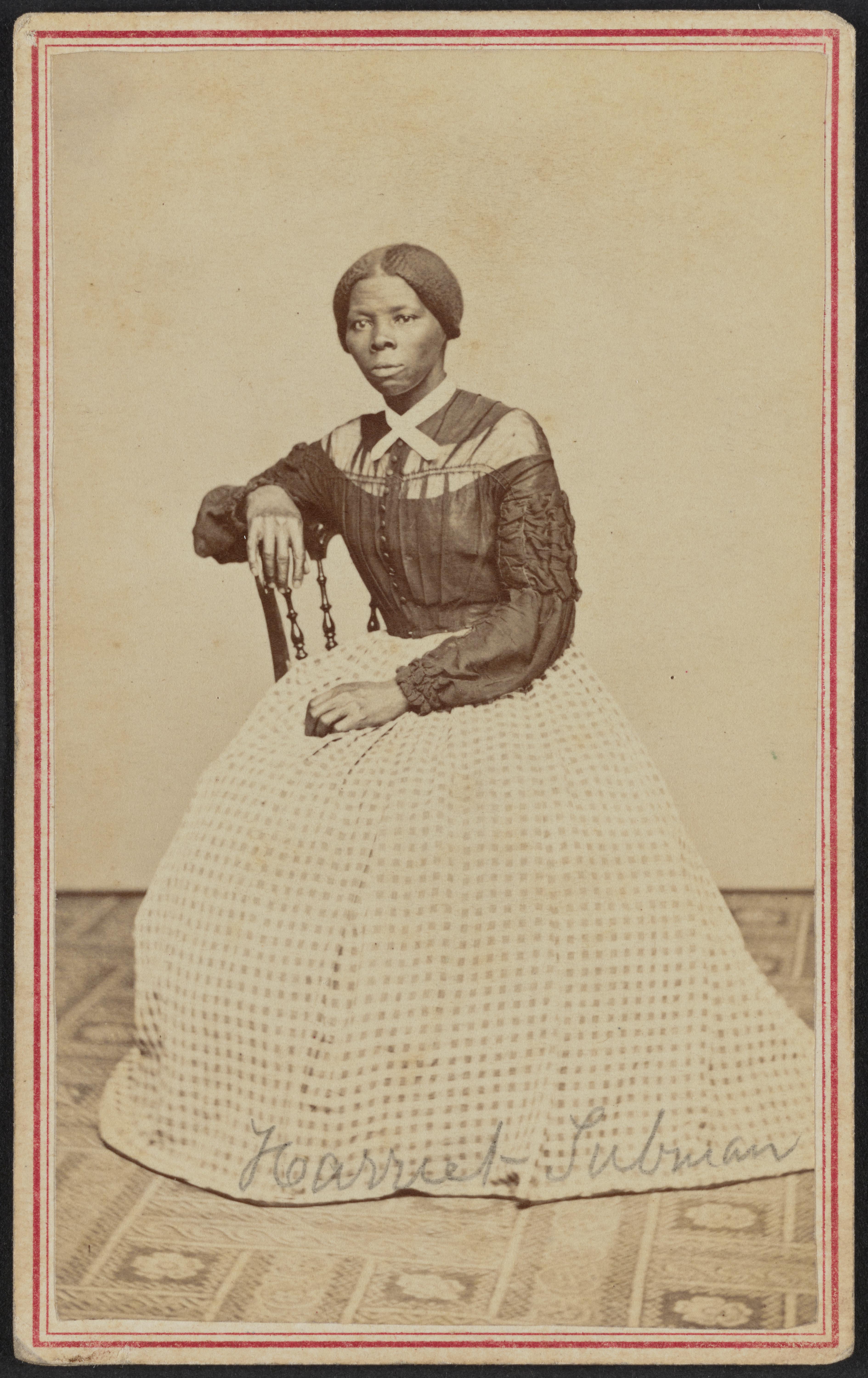 The Smithsonian's National Museum of African American History and Culture will display—for the first time—the Emily Howland photography album containing a previously unknown portrait of abolitionist and Underground Railroad-conductor Harriet Tubman. The Howland album will be the museum's first acquisition to be displayed in Heritage Hall, the museum's main entry hall. It will be on exhibit Monday, March 25, through Sunday, March 31, and then relocated to the "Slavery and Freedom" exhibition on the C3 Level in the museum's History Gallery.
A recently announced visitation policy allowing for walk-up entry without passes Monday through Friday starting at 1 p.m. will provide visitors access to viewing the Tubman photograph.
Two years ago, the National Museum of African American History and Culture and the Library of Congress jointly acquired the photograph as part Howland's photo album. Howland (1827–1929), a Quaker school teacher, taught at Camp Todd, the Freedman's School in Arlington, Virginia. The album was originally compiled as a gift for her. Containing 49 images taken circa 1860s, it includes a more commonly known Tubman portrait taken later in life and images of Sen. Charles Sumner, woman's activist and abolitionist Lydia Maria Child, organizer Samuel Ely, William Henry Channing, Col. C.W. Folsom, Charles Dickens and the only known photograph of John Willis Menard, the first African American man elected to the U.S. Congress. 
"This photo album allows us to see Harriet Tubman in a riveting, new way; other iconic portraits present her as either stern or frail," said Lonnie G. Bunch III, the founding director of the museum. "This new photograph shows her relaxed and very stylish. Sitting with her arm casually draped across the back of a parlor chair, she's wearing an elegant bodice and a full skirt with a fitted waist. Her posture and facial expression remind us that historical figures are far more complex than we realize. This adds significantly to what we know about this fierce abolitionist—it helps to humanize such an iconic figure."
"Harriet Tubman was a change-maker and a trailblazer—a citizen who helped shape this country," said Librarian of Congress Carla Hayden. "This amazing album gives us a new view of her life, along with dozens of other abolitionists, educators, veterans and leaders who took an active role in citizenship. At the Library of Congress, we're focused on exploring America's change-makers, and we're thrilled to join the Smithsonian in sharing these portraits with the nation."
Since the acquisition, Library of Congress conservators have carefully reattached the cover, treated the leather album and cleaned the photographs to ensure long-term preservation. Digitization experts from both institutions consulted on the best scanning specifications to use. Two catalogers have studied the individuals portrayed and found full names for all but three of the people. They invite the public to help identify the remaining individuals.
The portraits displayed together in the album can tell many stories. Education is a strong theme as well as abolition. At least 10 individuals portrayed were teachers, including African American women. They were identified through genealogy records and Freedmen's School reports published in Quaker journals. Two of the teachers, Nancy Johnson and her sister, Mary Ann Donaldson, were part of the American Missionary Association's effort to educate African Americans at Port Royal, South Carolina, during the early 1860s.
Pictures with Purpose: A Symposium on Early African American Photography
Display of the Howland photograph album coincides with museum's first photography symposium, "Pictures with Purpose: A Symposium on Early African American Photography," Friday, March 29, from 10 a.m. to 5 p.m. The daylong symposium examines ideas about the meaning and significance of early images of African Americans and will include scholars, artists and historians from across the country, such as photography historian Deborah Willis, curator and writer Brian Wallis and more. The program is supported by the Phillip and Edith Leonian Foundation and hosted by the museum's Earl and Amanda Stafford Center of African American Media Arts (CAAMA). Though the event is free and open to the public, registration is required. Tickets are available at www.etix.com.
Because of Her Story
Display of Howland's album is part of the Smithsonian American Women's History Initiative, "Because of Her Story." The initiative is one of the country's most ambitious undertakings to research, collect, document display and share the compelling story of women. It will deepen our understanding of women's contributions to the nation and the world. More information about the initiative is available at womenshistory.si.edu.
About the National Museum of African American History and Culture
The National Museum of African American History and Culture opened Sept. 24 on the National Mall in Washington, D.C. Occupying a prominent location next to the Washington Monument, the nearly 400,000-square-foot museum is the nation's largest and most comprehensive cultural destination devoted exclusively to exploring, documenting and showcasing the African American story and its impact on American and world history. For more information about the museum, visit nmaahc.si.edu or call Smithsonian information at (202) 633-1000. 
About the Library of Congress
The Library of Congress is the world's largest library, offering access to the creative record of the United States—and extensive materials from around the world—both on site and online. It is the main research arm of the U.S. Congress and the home of the U.S. Copyright Office. Explore collections, reference services and other programs and plan a visit at loc.gov, access the official site for U.S. federal legislative information at congress.gov and register creative works of authorship at copyright.gov.
# # #
SI-108A-2019