What we want to find out
We want to create a record of how the atmosphere has changed through time by calculating the percentages of two different types of leaf cell (stomatal and epidermal) for many leaves, from the present and the geological past. We know that the composition of the Earth's atmosphere has changed over time, and that it is changing now. It is important for us to understand what effect climate change might have on life on our planet in the long term.
One way we can understand the effect of climate change is to look at the geological past - millions of years ago - and the fossil record, to see what happened to organisms during periods of time in Earth history when there were similar changes in the atmosphere and climate. If we want to build an accurate picture of these past changes, we need to know what the atmosphere was like back then.
Our planet's atmosphere is composed of many different gasses, one of which is carbon-dioxide (CO2). Through extensive research we now know that CO2 concentration in the atmosphere has a very important influence on Earth's climate. There are several ways researchers try to reconstruct past climates; we call these climate proxies. One proxy for CO2 concentration comes from plants, and is known as stomatal index. This is a measure of the number of gas-exchange holes on the surface of a leaf, relative to the number of normal cells.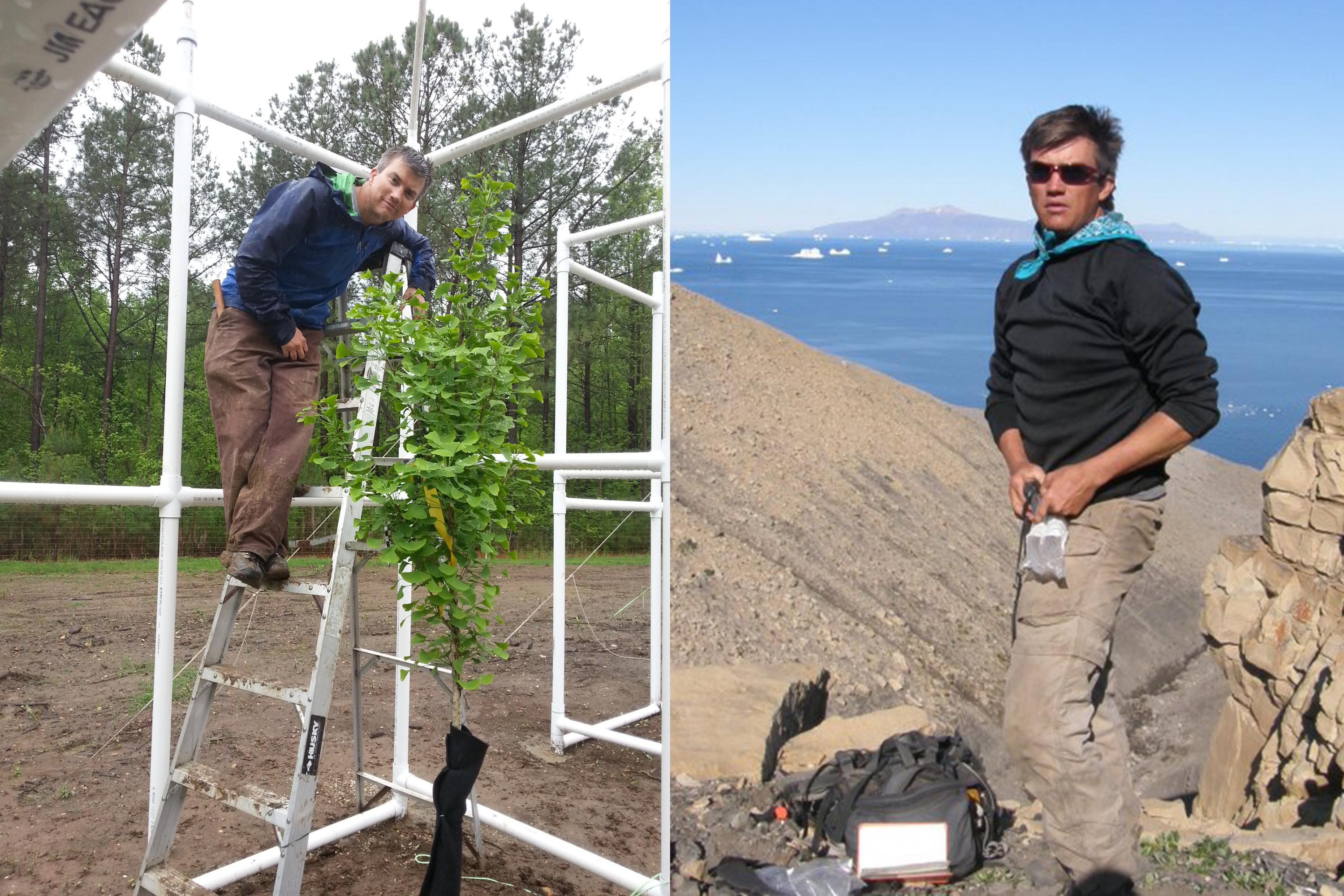 Rich Barclay
Rich is a postdoctoral fellow at the Smithsonian's National Museum of Natural History. He is the main researcher on this project and currently spends a lot of his time growing Ginkgo trees at the Smithsonian's Environmental Research Center.  He spends summers collecting Cenozoic and Cretaceous fossils in the western United States, in order to understand how the climate and CO2 concentration have changed over the past 100 million years.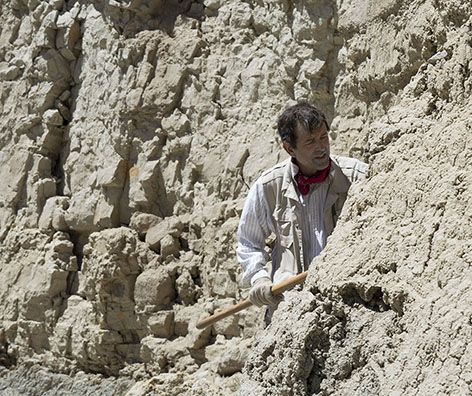 Scott Wing
Scott is curator of fossil plants at the Smithsonian's National Museum of Natural History.  His research is largely based on field work, where he collects fossil plants because they provide a long-term record of evolutionary, ecological, and environmental change. A central focus of his research is the early Cenozoic, 66-25 million years ago, a period of globally warm climate when flowering plants were emerging as the dominant form of terrestrial life.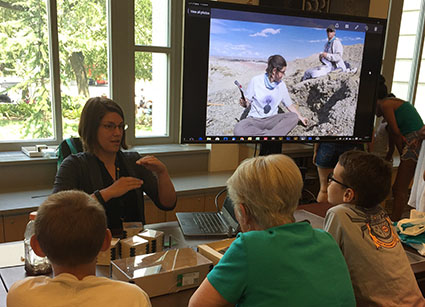 Laura Soul
Laura is an education specialist at the Smithsonian's National Museum of Natural History. She works with scientists in the Paleobiology department on incorporating citizen science into their research. For her own research, she studies the evolution of extinct mammals, but Scott and Rich are doing a pretty good job of converting her to paleobotany.