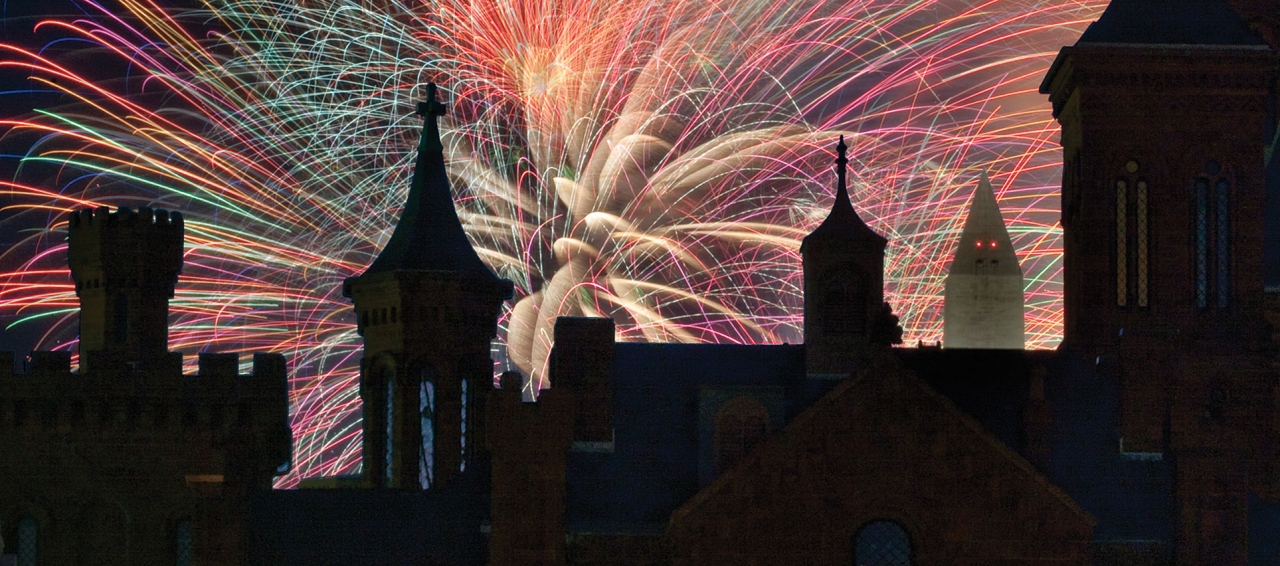 At the Smithsonian we realize our staff is the source for the creative energy that produces world-class exhibitions, programs and research. The Smithsonian provides a comprehensive and competitive benefits package to its federal and nonfederal (Trust) employees which include insurance, retirement and work/life benefits. Below is a list of Federal and Trust benefits:
Federal and Trust Benefits
Federal
Trust
Health
Yes
Yes
Dental
Yes
Yes
Vision
Yes
Yes
Life
Yes
Yes
Voluntary Accidental Death
and Dismemberment
Yes
Yes
Health and Dependent Care Flexible
Spending Account
Yes
Yes
Long Term Care
Yes
No
Long Term Disability
No
Yes
Business Travel
Yes
Yes
Workers' Compensation
Yes
Yes
Annual Leave
(Starting at 13 days per year)
Yes
Yes
Sick Leave
Yes
Yes
Paid Holidays
(10 days per year)
Yes
Yes
Retirement
Federal Employees
Federal Employees Retirement System (FERS)/ Federal Employees Retirement System-Revised Annuity Employees (FERS-RAE): Federal employees are generally enrolled in either FERS or FERS-RAE. FERS is a retirement plan that provides benefits from three different sources: a Basic Benefit Plan (the FERS or FERS-RAE component), Social Security and the Thrift Savings Plan (TSP). Two of the three parts of FERS (Social Security and the TSP) can carry over to your next job if you leave the federal government before retirement. The Basic Benefit and Social Security parts of FERS require you to pay your share each pay period. For more information on FERS, visit www.opm.gov/retirement-services/fers-information/
Thrift Savings Plan (TSP): Each pay period the Smithsonian deposits into your account an amount equal to 1% of the basic pay you earn for the pay period. You can also make your own contributions to your TSP account and the Smithsonian will also make matching contributions up to a maximum of 5%. These contributions may be either tax deferred or Roth contributions. For more information on TSP, visit www.tsp.gov
Trust Employees
Trust employees can enroll in a Tax Deferred Annuity (TDA) Plan which allows employees to save for retirement with tax deferred contributions up to the legal maximum.

In addition, trust employees who meet the eligibility requirements can enroll in the Defined Contribution Retirement plan which provides employer contributions of 12% of salary. If the employee's salary exceeds the OASDI (social security) maximum, employer contributions increase to 17% on the amount of salary over the OASDI maximum.
Other Benefits
Pretax Commuter Benefit
Program/Transit Subsidy Program
The Smithsonian Transit Subsidy Program provides up to the current maximum per month for mass transit costs incurred while commuting to and from an employee's work duty station.

The pretax Parking Program allows employees to use pretax dollars to pay for eligible parking expenses while at work.

The Commuter Bicycle Reimbursement Program provides employees with reimbursement for reasonable expenses incurred for the purchase of a bicycle or bicycle maintenance, repair and storage if the bicycle is regularly used for travel between the employee's home and place of employment.
Telework
The Smithsonian offers a telework program to eligible employees that allows them to work remotely. Supervisors and employees sign a 'telework' agreement that is managed using the same performance standards in their annual performance plan.
Flexible Work Schedule
Many departments offer the opportunity for a flexible workday allowing employees to create their own schedule around core workday hours.
Child Care/Day Care
Our award winning early enrichment program, The Smithsonian Early Enrichment Program (SEEC), serves children between the ages of 3 months and 6 years through its child development center, preschool program and kindergarten.
Employee Assistance Program (EAP)
The EAP Office offers free confidential evaluation, referral and counseling services to employees with work-related or personal problems. They also produce lunchtime seminars on a variety of lifestyle and workplace issues.
Exercise Facilities
Many of the DC museums and office locations offer free exercise facilities.
Credit Union
The Smithsonian is affiliated with the Department of Agriculture Federal Credit Union which maintains a branch office in the Smithsonian Castle.
Smithsonian Shop Discounts
Employees receive a 20% discount in Smithsonian museum shops and restaurants.
Lectures/Events
Employees are encouraged to take advantage of all that Smithsonian offers. Smithsonian museums and research centers offer rich programs to free lectures during the day, lunchtime and evenings.
Employee Picnic
The Smithsonian also hosts an annual employee picnic on the National Mall in July.