Marx Sterne and Joan Cole Sterne, avid collectors of contemporary Native American art, have been a part of the National Museum of the American Indian since before the museum's groundbreaking in 1999. They have been members of the museum's former National Council and generous supporters of internships with Native Knowledge 360° (NK360°), the museum's national educational initiative. Residents of Arlington, Va., the Sternes recently joined the Smithsonian Regional Council, a national network of volunteer ambassadors for the institution.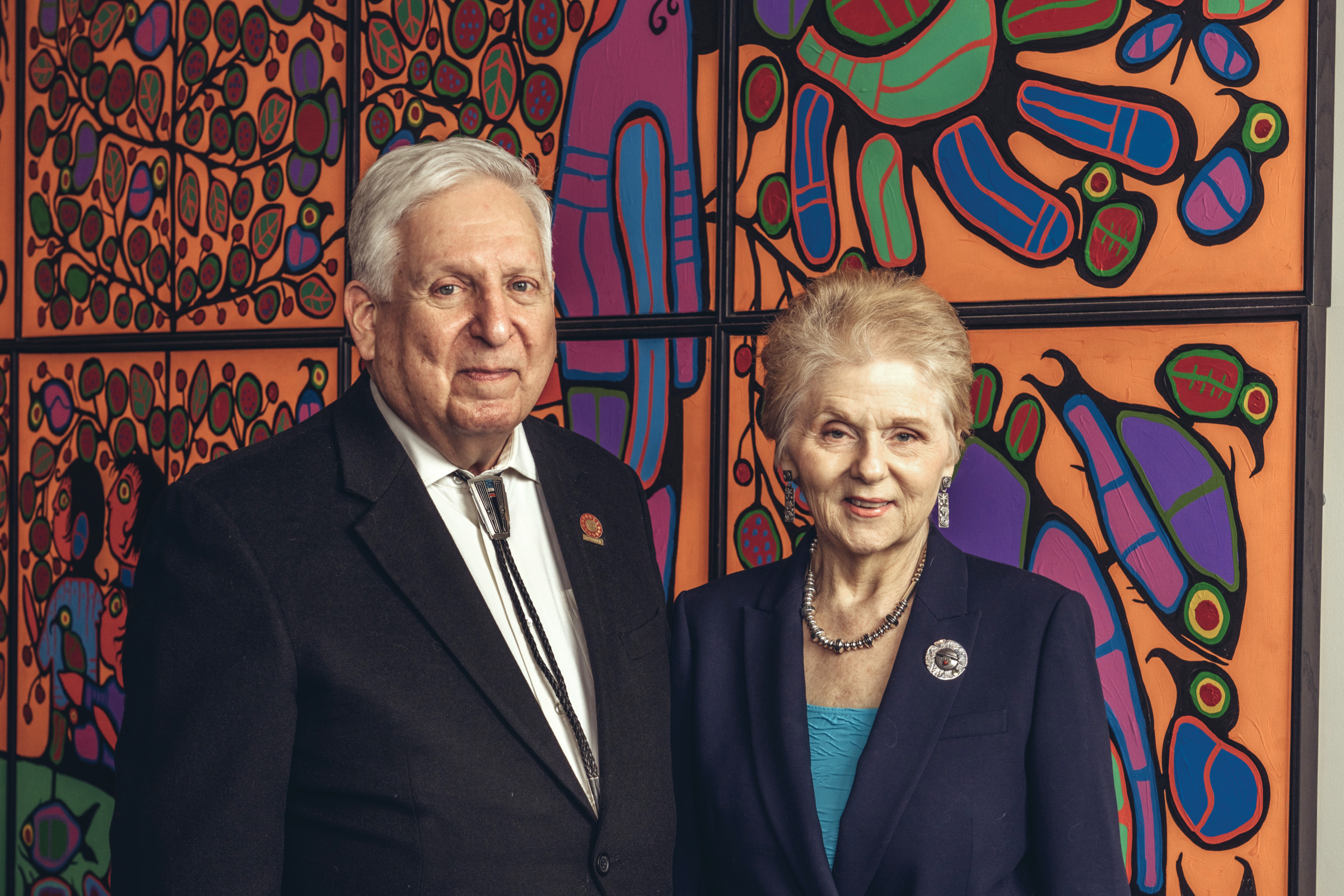 What first attracted you to the museum?
Joan Sterne: There are three particular events that are most important to me. I literally was there when the first shovel went into the ground so many years ago. It is still an emotional thing for me to think about. The second event is the day of the museum's opening on the National Mall in 2004, and the third is the recent opening of the National Native American Veterans Memorial. Anyone can come, any time of day or night, 365 days a year to see this beautiful memorial.
What guides your philanthropy?
Marx Sterne: Education, which is food for the mind.
Joan Sterne: Native Americans are an important part of the American story, and they aren't always well represented in our history. NK360° is changing that. That is why we chose to support internships for this vital initiative. The news of the museum's new director, Cynthia Chavez Lamar, who started here as an intern reinforces the importance of internships, too.
Talk about joining the Washington, D.C., Regional Council.
Marx Sterne: The Smithsonian has been a part of my life as far back as I can remember. My grandmother lived here. My first memory below age four is seeing the Spirit of St. Louis. Our perspective in joining the Regional Council, at first, was to advocate for "our" museum, but as we have gotten into the council, we are finding the people drawn to the Smithsonian share our interests. We are so fortunate to live here in the Washington, D.C., region and participate in this and to have all the Smithsonian here—and in New York.
To learn more, please visit americanindian.si.edu/nk360
Published March 2022 in IMPACT Vol. 8 No. 1
Your gift fuels innovation, inspiration and exploration for lifelong learners everywhere. Make a gift today.