Art collectors Barbara and Aaron Levine, of Washington, D.C., donated more than 50 major historical artworks, including more than 35 seminal works, by pioneering artist Marcel Duchamp to the Hirshhorn Museum and Sculpture Garden.
The Levine's gift transforms the Hirshhorn's Duchamp holdings from a single, late sculpture into one of the most important, in-depth institutional collections of his work in the country, which also includes more than 150 books on Duchamp. Barbara Levine is trustee emeritus at the Hirshhorn, after serving as a trustee between 2000 and 2012. The couple made their first gift to the museum in 1997.
What guides your art collecting?
Aaron Levine: Our passion is directed by our eyes and our hearts. When we see an artwork that speaks to us, and an artist who is taking his imagination and hand to create an object that stimulates the mind, we buy it.
Barbara Levine: We collect what we love, what talks to us. We've been collecting for 40 years.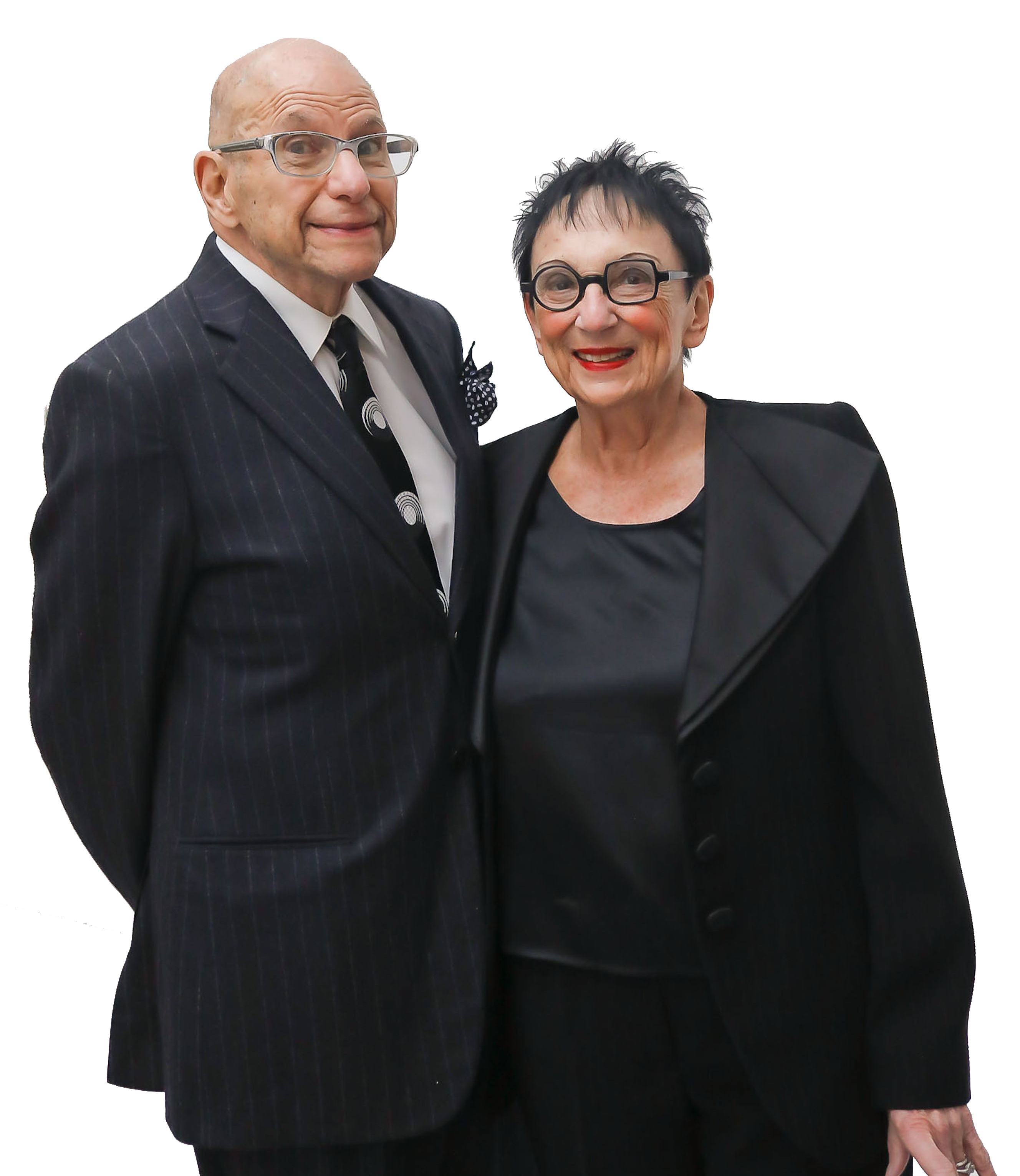 Aaron loved Expressionism. I loved Minimalism. Then, Aaron found Duchamp.
Why Duchamp?
Aaron Levine: He was a game changer. He was a rebel and took on the establishment. He broke the long-standing idea that a painting, or a work of art, had to represent something in the world. His work was the personification of thought.
What inspired your gift to the Hirshhorn?
Barbara Levine: To us, it is an absolute joy to share our passion, our collection, especially at the Hirshhorn in Washington, D.C., where so many people come through from all over the world. Kids come from every school in America; the museum is crowded with young people. It is a forward-looking art museum. I love being a part of it, and I love that it is free. That's very special.
For more information about the exhibition Marcel Duchamp: The Barbara and Aaron Levine Collection, please visit hirshhorn.si.edu.
Published April 2020 in IMPACT Vol. 6 No. 2
Your gift fuels innovation, inspiration and exploration for lifelong learners everywhere. Make a gift today.