Smithsonian Sparks
The Smithsonian cares for thousands of poinsettias—meet some of our favorites
December 10, 2021
Addthis Share Tools
Too many poinsettias? No such thing.
Smithsonian Gardens regularly grows more than 20 different varieties of poinsettias at their greenhouses—this can include close to 4,500 total cuttings across 2,000 pots. Take a virtual tour of poinsettias at one of the greenhouses.
Poinsettias are woody plants that grow as small trees or large shrubs in their native Mexico. For commercial production, they are produced from cuttings of "mother"' plants, not by seed. The cuttings are taken as early as May for large plants and as late as August for small plants. Around October, shorter days trigger their flower formation.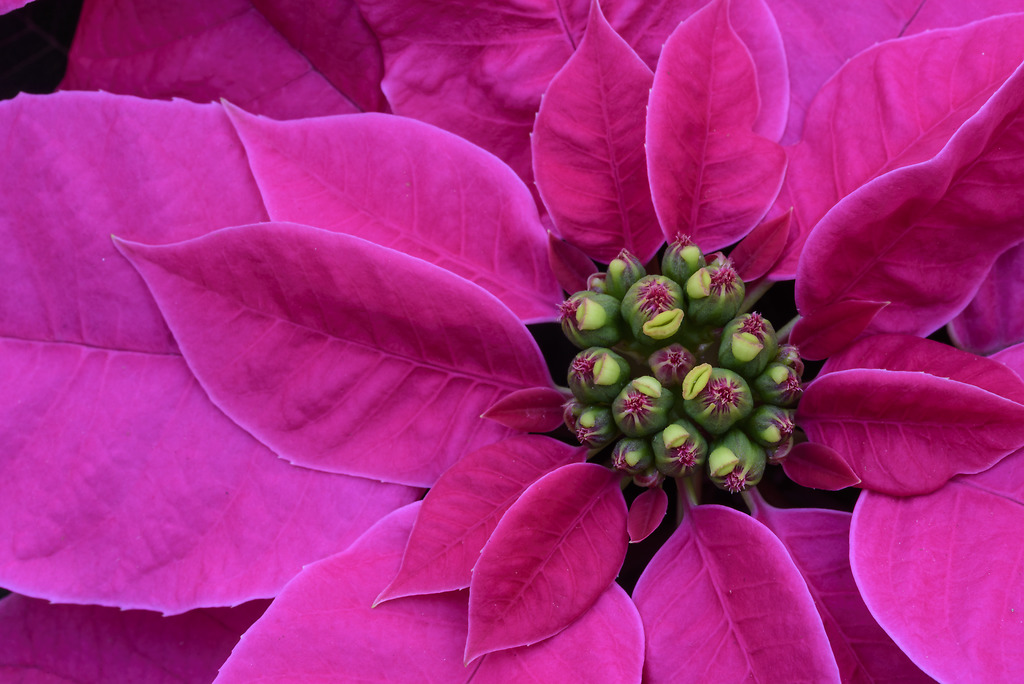 What many people think are poinsettia flowers are actually colorful leaves called bracts. The true flowers are the small yellow blossoms in the middle of the bracts.
How about those plant names? We're so glad you asked. They come with such titles as Christmas Wish Pink, Christmas Wish Red, Ferrara Red, Prestige Red, Whitestar, Infinity Polar, Viking Cinnamon, Autumn Leaves, Winter Rose, Early Red, Valentine Red, Chianti, Grand Italia, Premium Polar, White Glitter, Princettia Pure White, Green Envy, Christmas Princess Beauty, Mars Pink and Viking Red.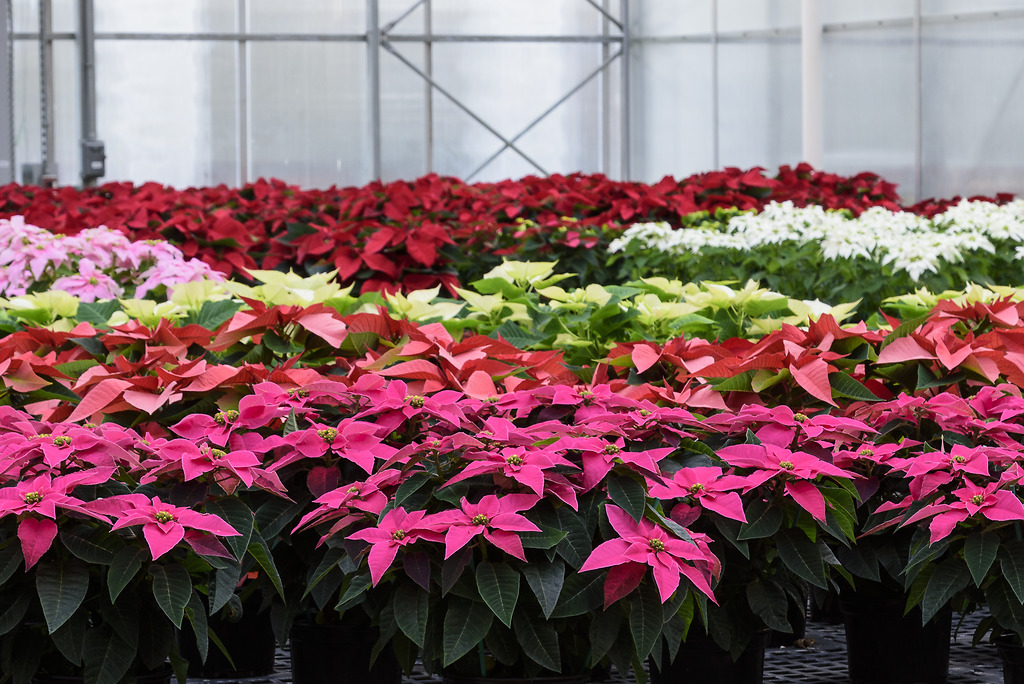 The Smithsonian has a special connection to Joel Poinsett, the namesake for the poinsettia.
Poinsett was a botanist and statesman who introduced the poinsettia to the U.S. He was also a founding member of a national science organization, and while many were debating what to do with the money James Smithson left, with rather vague instructions to establish an institution in America, he was the first person to argue that it should be used to create a national museum.