Smithsonian Sparks
This map reimagines 1930s Chicago in a world without redlining
April 1, 2022
Addthis Share Tools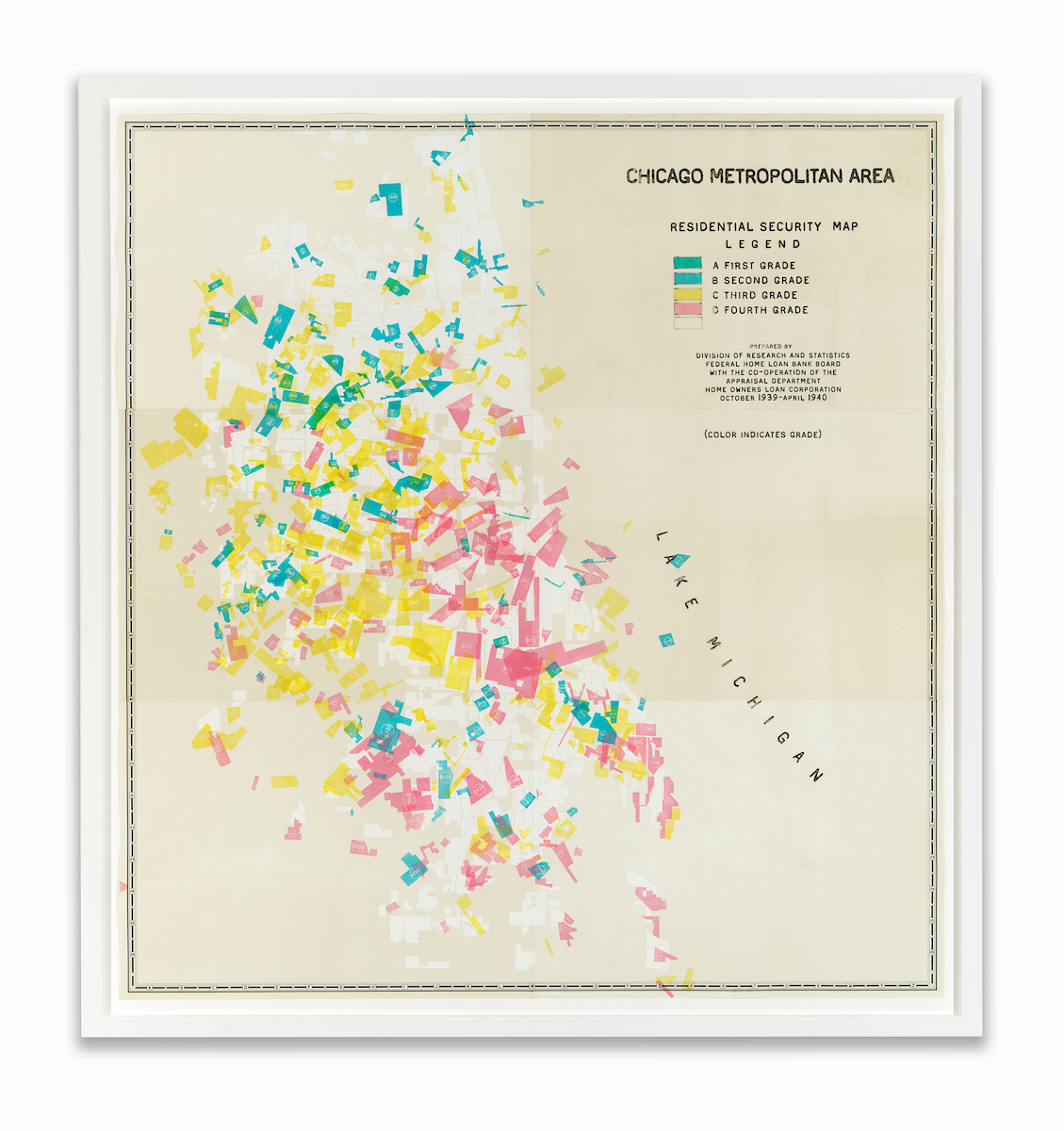 Chicago's neighborhoods are shaken up in this artwork by Amanda Williams. "Cadastral Shaking (Chicago v1)" reenvisions 1930s maps created by the Federal Housing Administration that were color-coded to differentiate neighborhoods where it was considered safer and more desirable to insure mortgages.
Red, which appears closer to pink here, was the color used to indicate neighborhoods that were home to African Americans—and deemed less worthy of investment. Nicknamed "redlining," regulations like these were used to restrict where homes could be bought by African Americans, segregate communities along racial lines, and provide unequal housing opportunities to whites during the Great Depression when Americans faced severe housing shortages.
Working with Chicago's Sputnik Press, Williams cut out each zone and shook them up to create a new map, speculating how the map might be reshaped without housing policies based on human bias.
Williams' artwork was recently acquired by the Cooper Hewitt, Smithsonian Design Museum. It's also included in "We Built This: How Women Innovators Shaped the World," a new digital activity guide from the Smithsonian Education team.