Smithsonian Sparks
Unplugged: Five batteries that gave the world a jolt
Batteries power virtually every aspect of modern life. So small, so portable, and so easy to forget—but how many times have you simply started your car, or cursed your dying phone because you forgot your charging cable?
Here's a shocker: Batteries have been around for more than 200 years. The development of these now-ubiquitous power-storing cells in the early 1800s energized American life and culture. Today, battery innovation is pushing boldly ahead.
Consider Tesla Motors CEO Elon Musk's recent debut of the Powerwall home battery for storing solar-generated electricity to run the house at night, or Prieto Battery's super-thin 3-D electrode that charges fully in five minutes but discharges for hours longer than conventional flat batteries.
Even after two centuries, battery producers face the same problems: improving charging times and reducing weight while prolonging lifespan, all while driving down production costs.
"The importance of a source of steady current to the development of electrical technology cannot be overstated," said Harold Wallace, associate curator of the Electricity Collections at the Smithsonian's National Museum of American History. "It's hard to think of another technology as foundational as the battery for how we live today."
Here are five revolutionary batteries in the Smithsonian's collection that once changed—and charged—the world.
Volta's Pile, 1800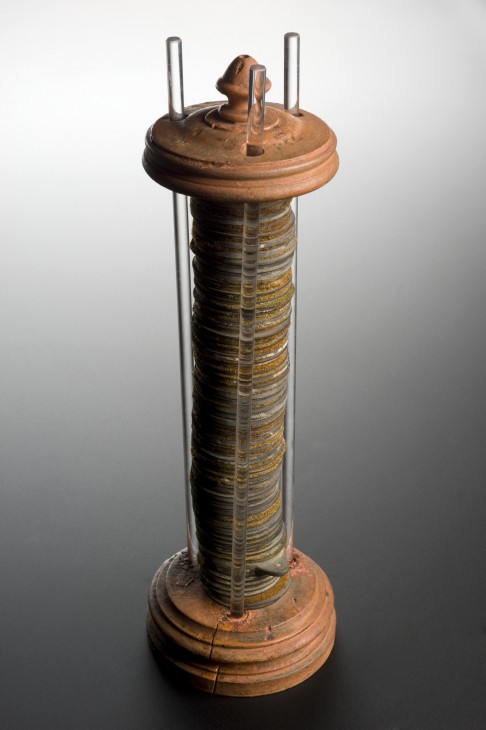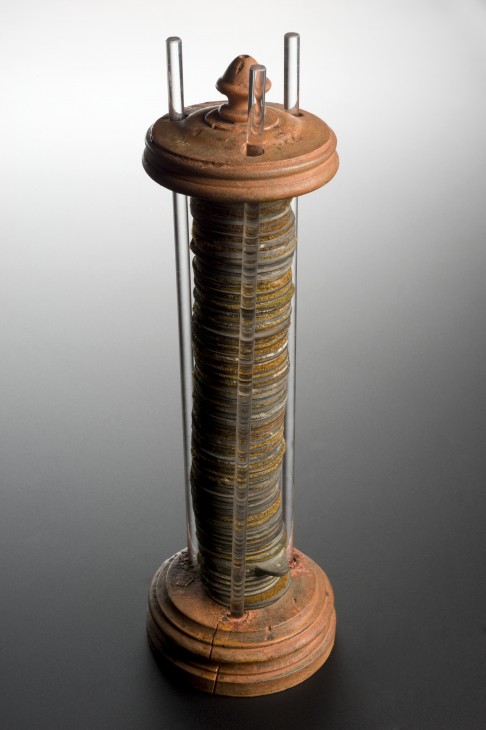 Edison's Rechargeable Nickel-Iron Battery, 1910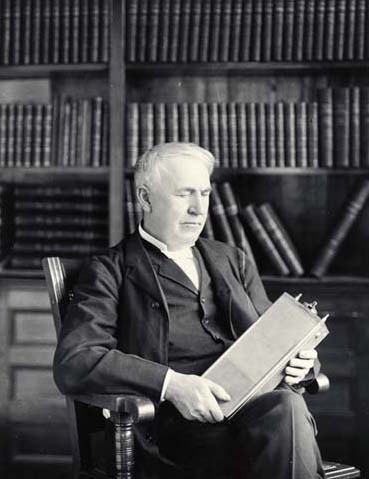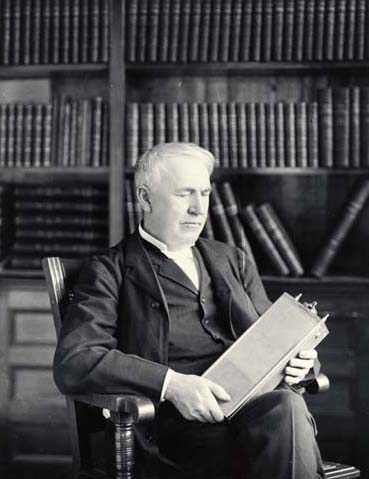 As he often did when hunting for new business ideas, Thomas Edison took a different approach in a crowded battery market. Like Elon Musk today, Edison faced the problem of creating a rechargeable battery that was inexpensive to produce, charged quickly and had a long lifespan. Rather than go with the then-commonly used acid-based electrolytes, Edison used an alkali electrolyte. Despite a recall and redesign that took five years, Edison's batteries were ultimately a commercial success, used in early electric vehicles like the Baker Electric and the Detroit Electric.
Mercury Button Cell Battery, 1942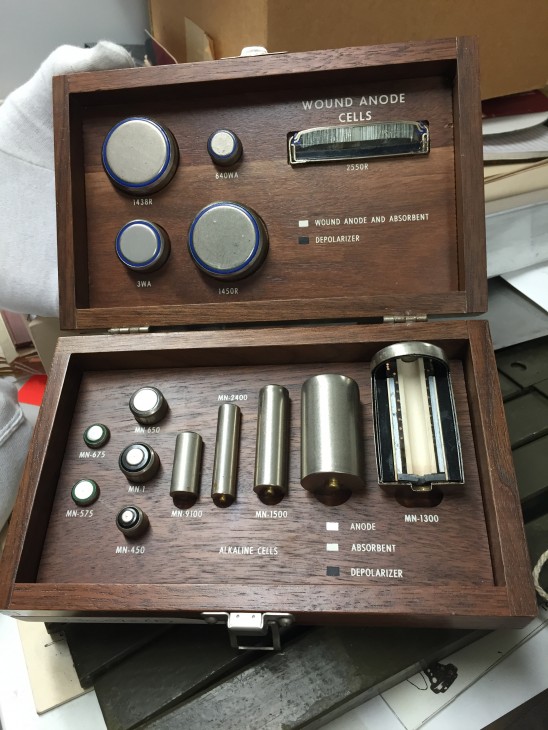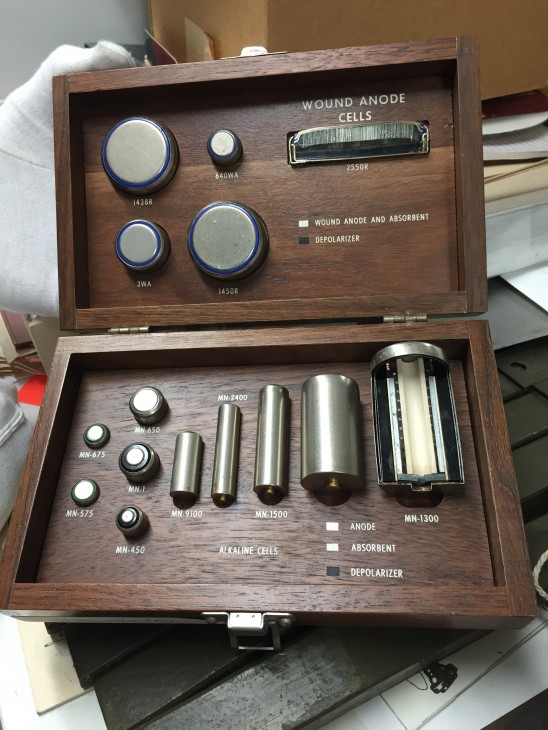 Where would watches, hearing aids and kids' toys be without the button battery? In 1942, Samuel Ruben invented this small, sturdy battery for the military, which wanted a more durable power source than the carbon-zinc batteries used in flashlights, metal detectors and handheld walkie-talkie radios. Ruben filled the compact casing with mercury as an electrolyte to create one of the first very small, shelf-stable batteries of the 20th century. Today's batteries use zinc or lithium instead of toxic mercury.
Proximity Fuze Battery, 1942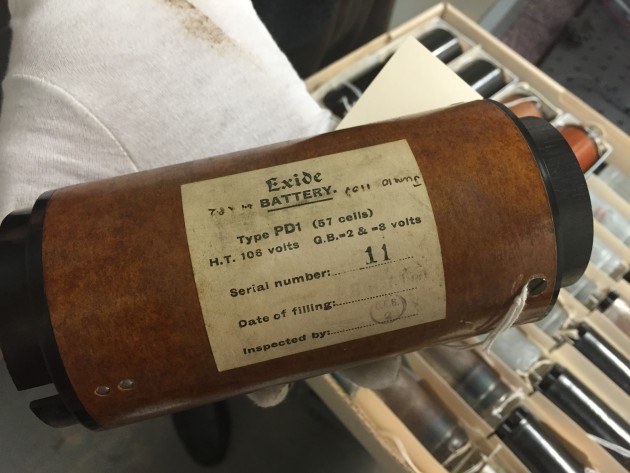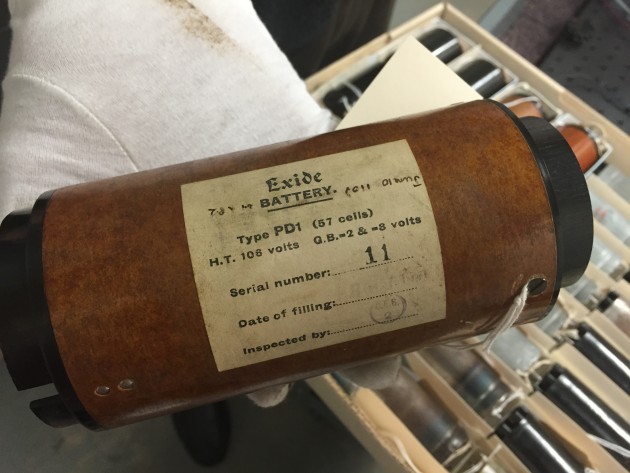 Energizer Prototype, 1957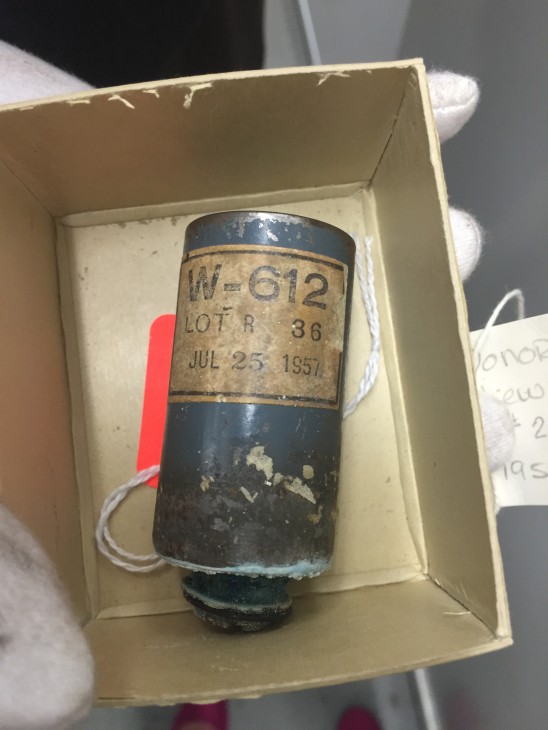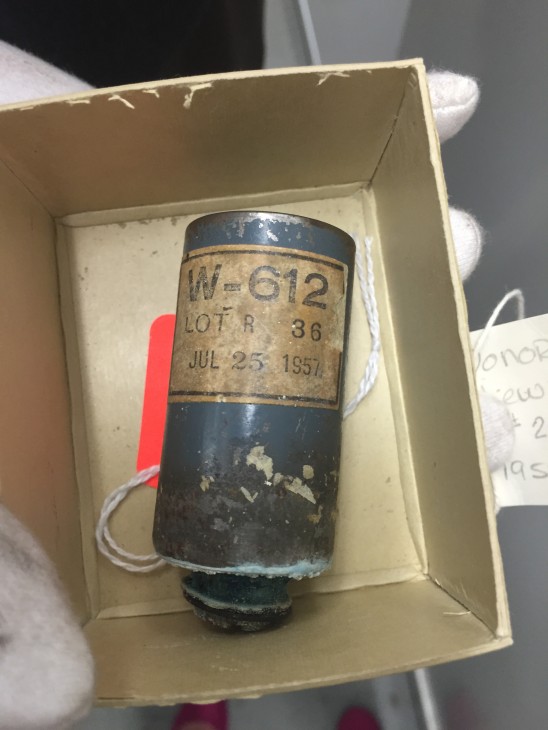 "From a museum standpoint, batteries are inherently self-destructive," Wallace says. All batteries tend to eventually leak and corrode, he adds, making them one of the American History Museum's most challenging objects to store and maintain. Many, like a National Carbon Company B-cell battery used to power radios in the early 20th century, must be kept in individual zip-top bags or in wooden boxes.