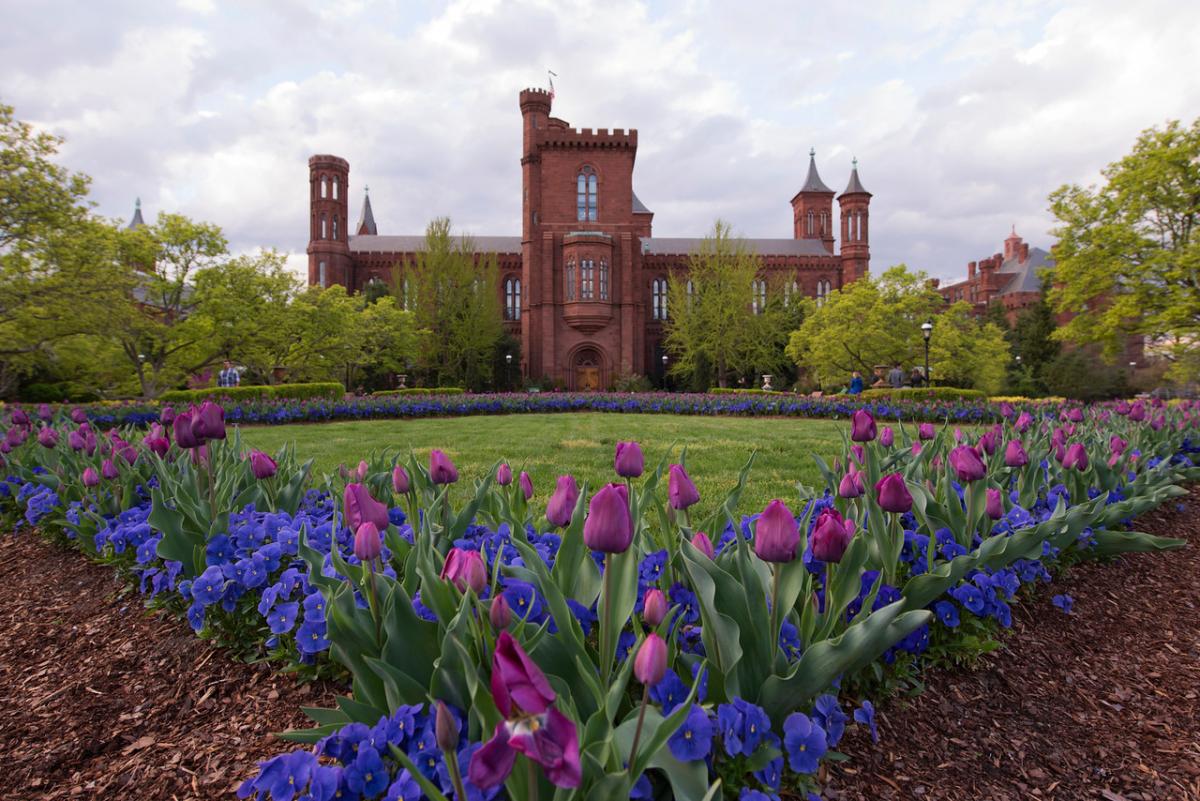 The Smithsonian Castle and Enid A. Haupt Garden will be closed for renovations beginning February 1, 2023. The renovation is expected to last approximately five years. 
The Smithsonian Castle is a building rich in history and grandeur, making it one of Washington, D.C.'s premiere event venues. Located on the National Mall, this elegant landmark is an ideal setting for a variety of social, corporate or non-profit events. The Castle includes three distinctive indoor spaces and an adjoining garden for outdoor evening events.
Upon request, the Office of Special Events and Protocol will provide a list of approved vendors who are familiar with the procedures and guidelines of working in the Castle. The Smithsonian has final approval in the selection of all vendors.