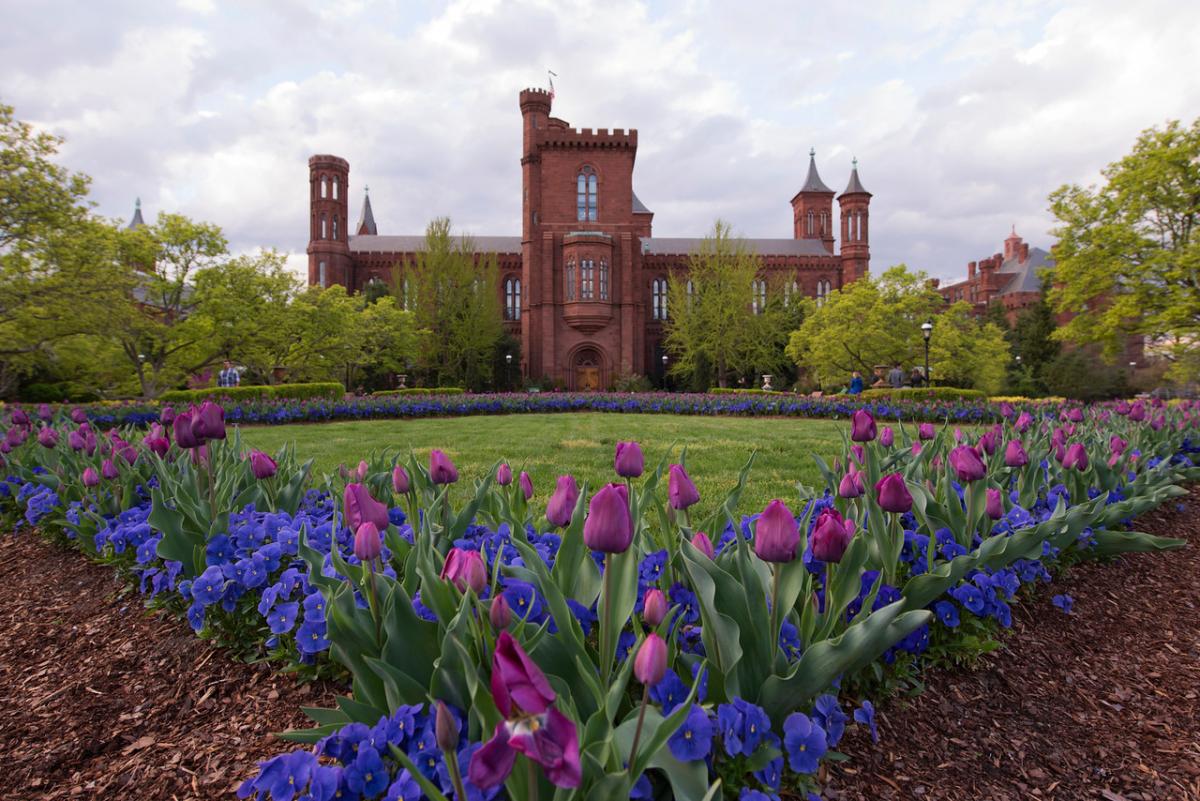 The Smithsonian Castle and Enid A. Haupt Garden will be closed for renovations beginning February 1, 2023. The renovation is expected to last approximately five years. 
The Smithsonian Castle is a building rich in history and grandeur, making it one of Washington, D.C.'s premiere event venues. Located on the National Mall, this elegant landmark is an ideal setting for a variety of social, corporate or non-profit events. The Castle includes three distinctive indoor spaces and an adjoining garden for outdoor evening events.
The following types of rental events are authorized at the Smithsonian Castle and Enid A. Haupt Garden:
Fundraising galas for organizations with 501(c)(3) tax-exempt status (including religious organizations);
Personal social events for adults such as wedding receptions, memorials, anniversary celebrations and birthday parties.
We are unable to accommodate youth events, such as proms, dances, bar/bat mitzvahs, debuts, cotillions, quinceañeras, or birthday parties.  For more information on renting the Smithsonian Castle for your next event, please contact the Office of Special Events at SmithsonianEvents@si.edu or 202.633.2020.
To reserve space for an event in the Castle, please complete an application and submit it to SmithsonianEvents@si.edu.  A contract will be provided for signature once the application has been approved. The event is not guaranteed until this application is approved, all parties sign an event contract, and initial payment has been received.
Before signing the completed application, please review the Castle Special Events Policy. By signing the application the renter has agreed to comply with the policy.
Upon request, the Office of Special Events and Protocol will provide a list of approved vendors who are familiar with the procedures and guidelines of working in the Castle. The Smithsonian has final approval in the selection of all vendors.