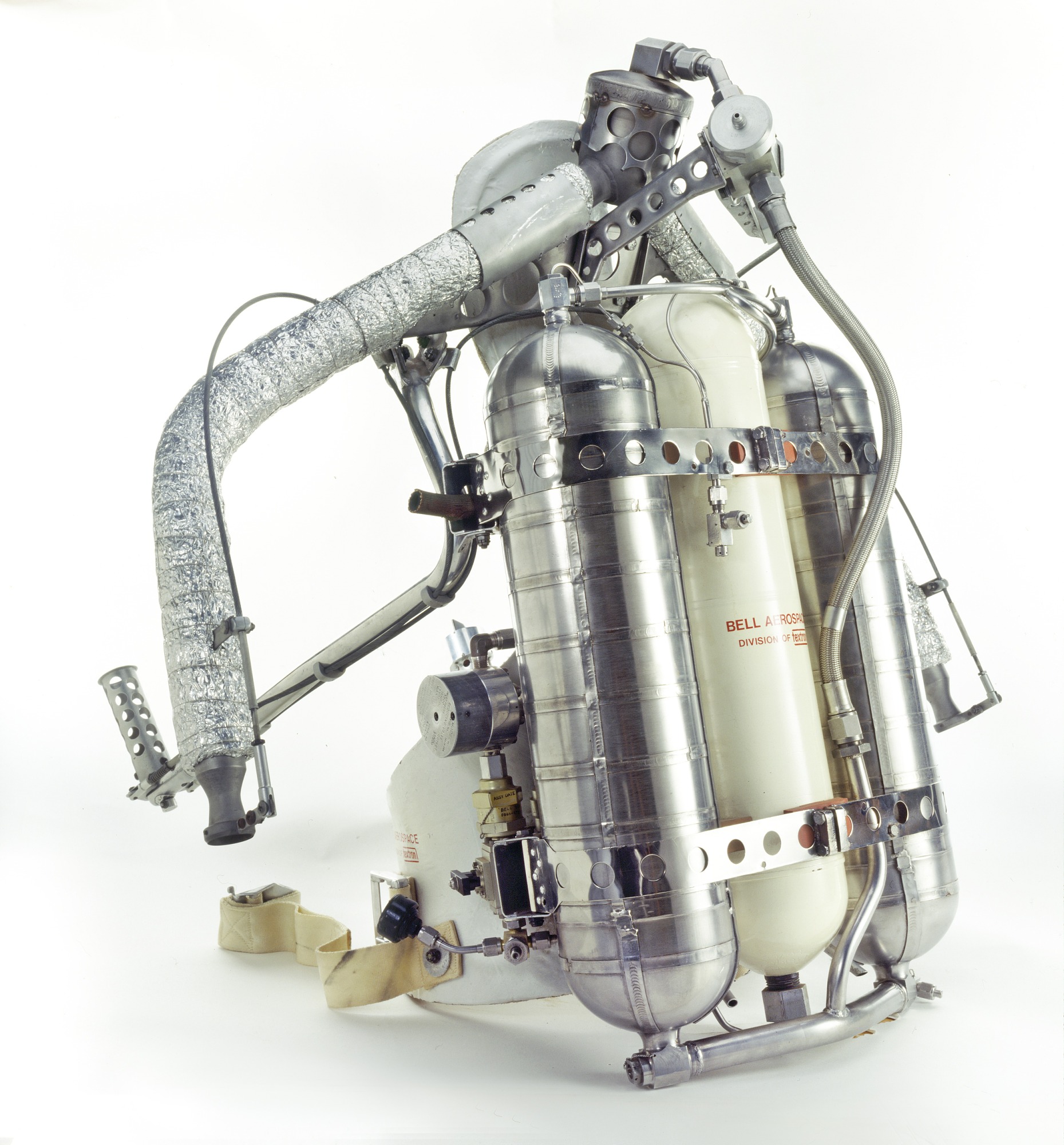 This Rocket Belt No. 2 was worn by William P. "Bill" Suitor while serving as a rocket belt or jet pack test pilot for Bell Aerosystems from March 1964 to June 1970. He flew it on several occasions, such as the opening ceremony of the 1984 Summer Olympic Games in Los Angeles and during a short scene in the classic 1965 James Bond film, "Thunderball."
Ultimately, the jet pack turned out to be impractical and it did not "take off": The weight of the fuel is a big impediment, so the Rocket Belt can only carry the operator for short distances, and it is difficult to control and expensive to build and operate.
So, although not a soaring success—the jet pack still fires the imagination and visions of future flight.
The Rocket Belt No. 2 is in the Smithsonian's permanent collections at the National Air and Space Museum's Steven F. Udvar-Hazy Center.
See a similar jet pack and other future-forward objects in "FUTURES" at the Smithsonian's Art and Industries Building opening Nov. 20. The part-exhibition, part-festival will celebrate the Smithsonian's 175th anniversary with more than more than 150 objects, ideas, prototypes and installations that fuse art, technology, design and history to help visitors imagine many possible futures on the horizon.