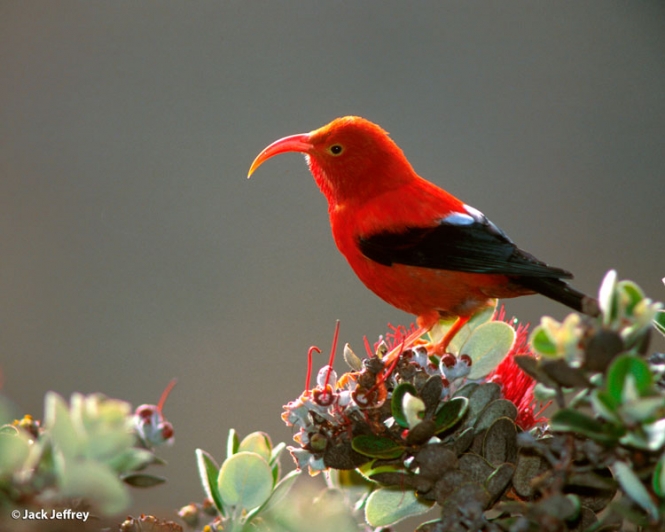 State of the Birds: ʻIʻiwi
Hawaii is the "bird extinction capital of the world"—no place has had more extinctions since human settlement. That's one of the findings in The State of the Birds 2014 report—the most comprehensive review of long-term trend data for U.S. birds ever conducted.
All 33 native Hawaiian forest bird species, including this ʻIʻiwi, are on the report's Watch List—a list of 233 species in the U.S. currently endangered or at risk of becoming endangered without significant conservation.
Non-native predators and disease-bearing mosquitoes pose the biggest threats for the Hawaiian birds. The report authors point to proactive, partner-driven conservation as the best way to recover endangered birds and keep other species off the Endangered Species List, not only in Hawaii but in all key habitats.
The State of the Birds 2014 is authored by the U.S. Committee of the North American Bird Conservation Initiative—a 23-member partnership of government agencies and organizations, including the Smithsonian, dedicated to advancing bird conservation. The report is based on extensive reviews of population data from long-term monitoring. It looks to birds as indicators of ecosystem health by examining population trends of species dependent on one of seven habitats: grasslands, forests, wetlands, ocean, aridlands, islands and coasts.
To learn more about The State of the Birds 2014 report, see smithsonianscience.si.edu
Media only
John Gibbons
gibbonsjp@si.edu
(202) 633-5187
More from the Smithsonian Snapshot series