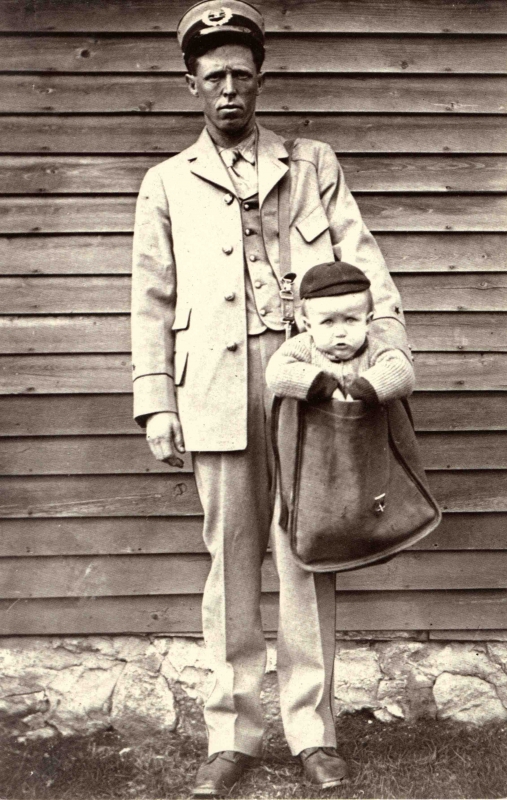 Special Delivery
In the early days of the parcel post service, customers and postal officials were still getting used to how the service could be used—and some customers "mailed" their children. But unlike the tongue-in-cheek photo above, they weren't stuffed into mailbags; they traveled with trusted postal workers. 
The first child delivered by the U.S. parcel post service was a boy in Batavia, Ohio, in January 1913. The son of Mr. and Mrs. Jesse Beauge of Glen Este, Ohio, was carried to his grandmother about a mile away by Rural Free Delivery carrier Vernon Little. The Beauges paid 15 cents for the stamps and insured their son for $50.
Prompted by another child's travels in February 1914 and an inquiry about mailing children, the U.S. Postmaster General issued directions to the nation's postmasters that all human beings were barred from the mails. Despite this, more children were "mailed," but the practice ended in late 1915.
Listen to Nancy Pope of the Smithsonian's National Postal Museum talk about children in the mail on Sidedoor, a podcast only the Smithsonian can bring you.
More from the Smithsonian Snapshot series