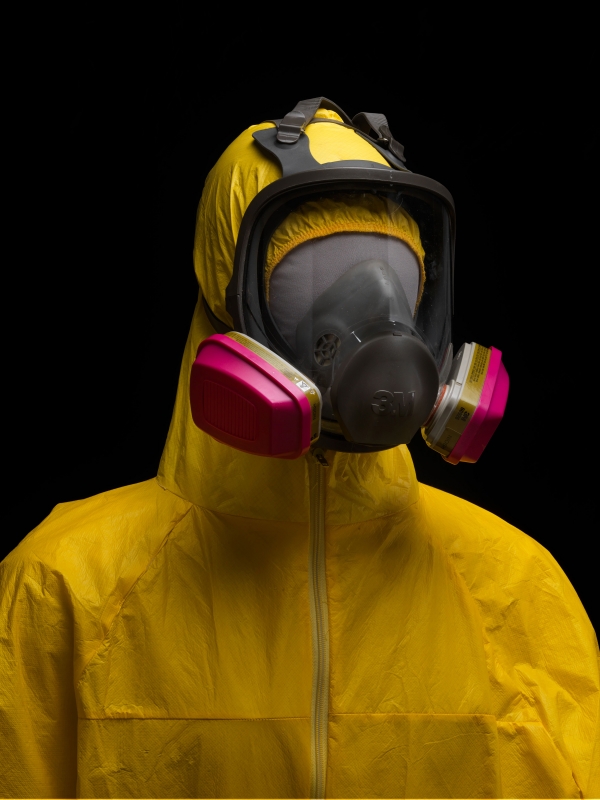 Bryan Cranston's Walter White and Aaron Paul's Jesse Pinkham made yellow Tyvek suits and gas masks a pop culture touchstone in the TV series Breaking Bad. Recently, these and other memorable props from the show were donated to the Smithsonian's National Museum of American History.
Breaking Bad (2008–2013) follows the tragic descent of Cranston's Walter White, a high school chemistry teacher who is diagnosed with terminal cancer and starts making methamphetamine to support his family. Borrowing conventions from the classic Western genre, the show uses Walt's moral disintegration to explore the contemporary American Dream and illustrate the corrosive effects of power and greed. It garnered widespread acclaim and numerous awards, including 16 Primetime Emmys and two Golden Globes.
Also donated to the museum was the signature hat that Walter sports when using his "Heisenberg" alias, inspired by renowned German scientist, Werner Heisenberg, who founded the uncertainty principle. Other props included in the donation were cups with the Los Pollos Hermanos logo, a bag of the blue meth that Walter and Jesse sell, the sketch of Heisenberg from the episode "No Más," Hank Schrader's DEA ID card, a "Better Call Saul" matchbook and a purple corkscrew used by Marie Schrader.
There are no immediate plans to display the objects, but an exhibition exploring American culture is in development and will draw on the museum's theater, music, sports and entertainment collections. The exhibition is scheduled to open in 2018.