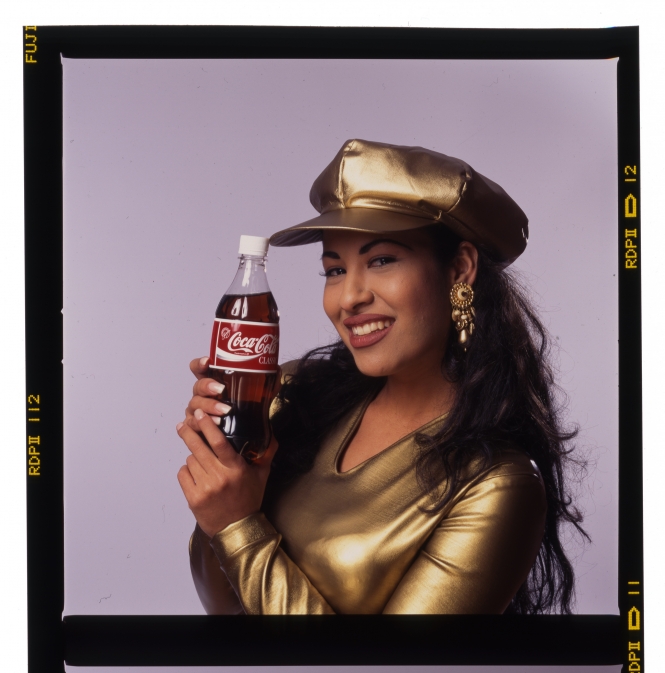 In the 1960s and '70s, Latinos in advertising began advocating for the buying power of Latino consumers, leading to a transition in the advertising industry from mass market to targeting specific demographic groups. A new display at the Smithsonian's National Museum of American History explores advertising history through the work of San Antonio-based agency, Sosa, Bromley, Aguilar & Associates, which grew to be the top billing Latino ad agency at the time.
Singer-songwriter Selena Quintanilla-Perez rose to fame in the in the late '80s among Mexican Americans and became known as the "Queen of Tejano music," a popular form of music from Texas. Her chart-topping hits led her to sign with a major record label, and she started to transition into popular music before her untimely death in 1995. 
Her fame made her a desirable spokesperson for brands looking to market specifically to Latinos. This transparency from a 1994 Coca-Cola photo shoot is one of the objects in the display along with Selena's black-leather performance jacket and bustier and a Clio Award for the Sosa Agency's work in HIV/AIDS awareness.