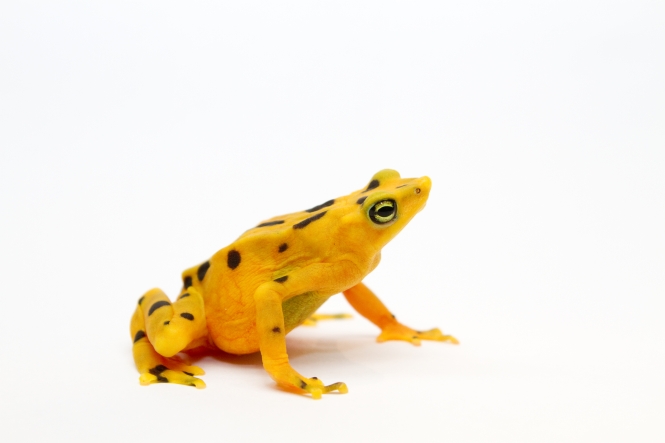 The Panamanian golden frog is critically endangered and may be functionally extinct in the wild.
While the global amphibian crisis is the result of habitat loss, climate change and pollution, the deadly amphibian chytrid fungus plays a large role in the disappearance of this and other species.
Scientists at the Smithsonian's National Zoo and Conservation Biology Institute are working to save the Panamanian golden frog and other amphibians. With the Smithsonian Tropical Research Institute in Panama and partners, they're breeding and maintaining a healthy and viable population of some of the world's most endangered frogs.
The project is currently developing assurance populations (a way to keep the species alive in captivity with the possibility of reintroduction to the wild) for 12 species of frogs. It's a topic featured at the upcoming Earth Optimism Summit. On Earth Day weekend, the Smithsonian will convene more than 150 scientists, thought leaders, philanthropists, conservationists and civic leaders to discuss what's working in conservation and how to scale up and replicate it.