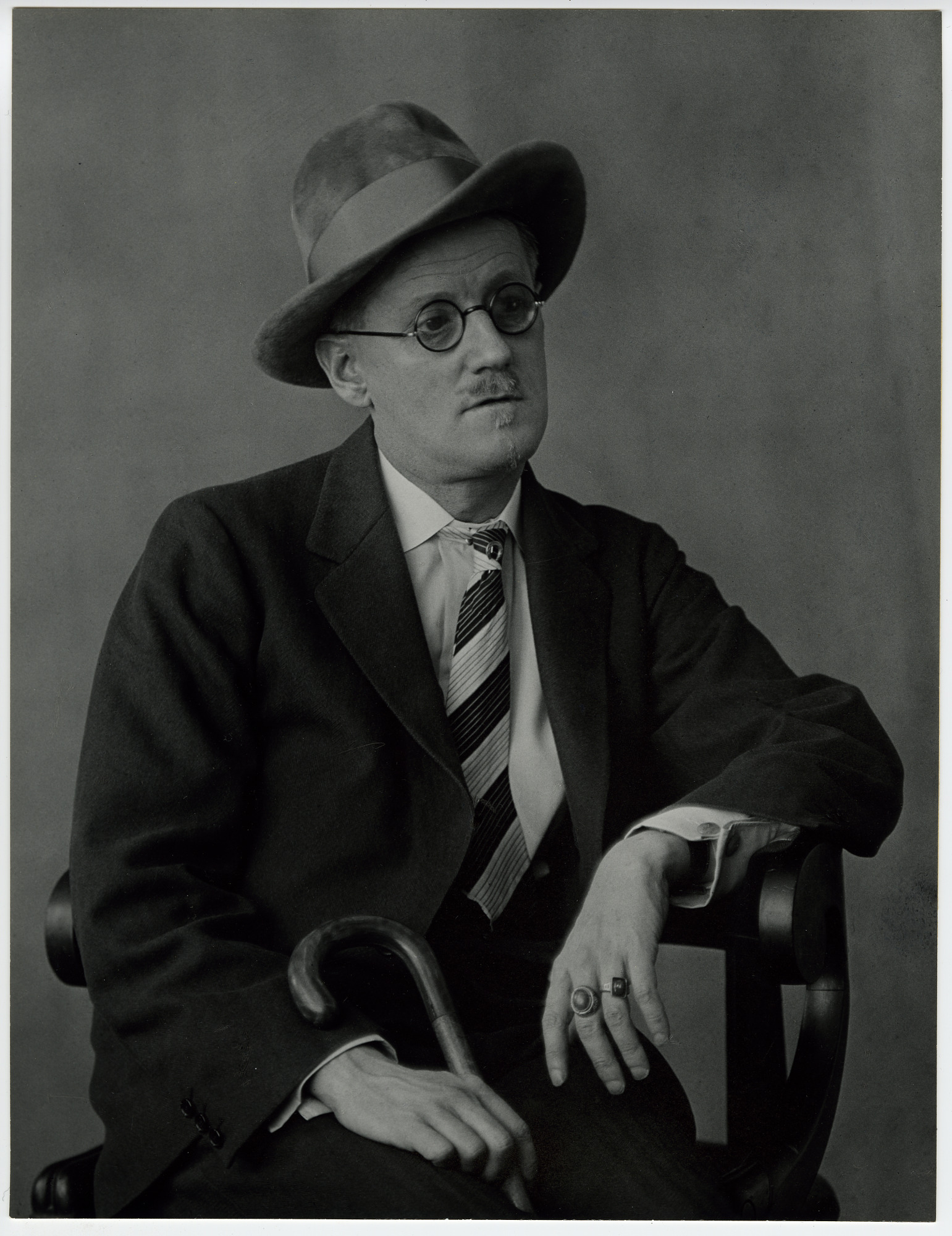 Echoing Homer's epic poem The Odyssey, James Joyce's novel Ulysses follows the exploits of Dubliner Leopold Bloom during the course of a single day, June 16, 1904. Not long after the book's publication in 1922, June 16 was rechristened Bloomsday, and it's still celebrated in Dublin and around the world with readings of Ulysses, academic conferences, musical and theatrical performances, costume contests, pub crawls and more.
Although controversial for its content and stream-of-consciousness style, many consider Ulysses one of the greatest novels written, and Joyce is revered as one of the most important writers of the 20th century.
This photo of Joyce was taken by Berenice Abbott six years after Ulysses was published. During the 1920s, she was one of the premier portrait photographers of Paris. An American expatriate, Abbott enjoyed the company of some of the great 20th-century writers and artists, photographing individuals such as Jean Cocteau and Peggy Guggenheim. One of the critical elements of Abbott's portraiture was a desire to neither enhance nor interfere with the sitter; she wanted the personality of her subject to dictate the form of the photograph.
This photo is part of the Berenice Abbott collection of 16 silver prints at the Smithsonian's National Museum of American History. The collection represents a range of work Abbott produced during her lifetime. Read more about her work and view an engraving of Joyce at the Smithsonian American Art Museum.