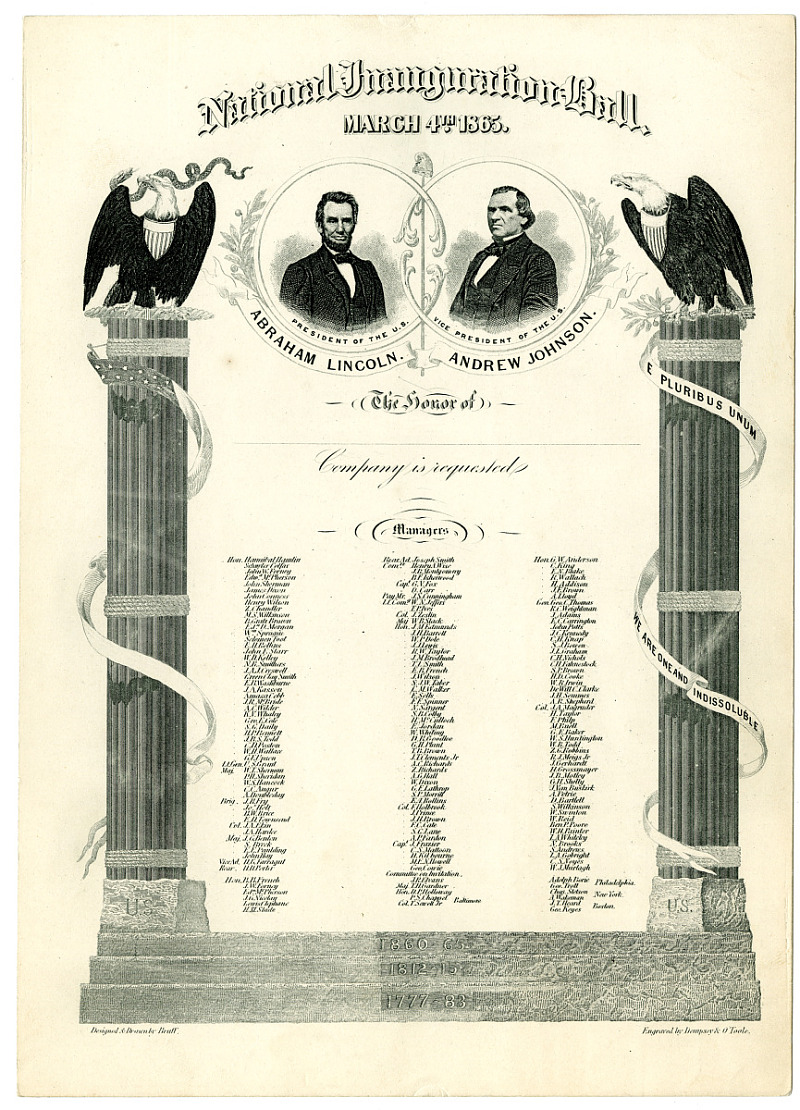 As the U.S. prepares for the 59th presidential inauguration, here is a peek into the evening of President Abraham Lincoln's 1865 inauguration celebration.
On Nov. 8, 1864, with the Civil War in its final stages, Lincoln was elected for a second presidential term.
On the evening of March 6, 1865, a $10 ticket admitted "one gentleman and two ladies" to his second inaugural ball, held in the elegant building that now houses the Smithsonian American Art Museum and National Portrait Gallery.
This paper invitation to the National Inauguration Ball from Lincoln and Vice President Andrew Johnson requested the "The honor of your company." Engraved by Demsey & O'Toole, it includes the inaugural ball committee managers listed in three columns. 
To learn more about what it was like to attend Lincoln's inaugural ball, read Smithsonian Magazine's article describing that special night.
This item is one of nearly 155 million artifacts, works of art and specimens in the Smithsonian's collection. It is currently in the "American Presidency" exhibition. To learn more about this item, visit the National Museum of American History website.