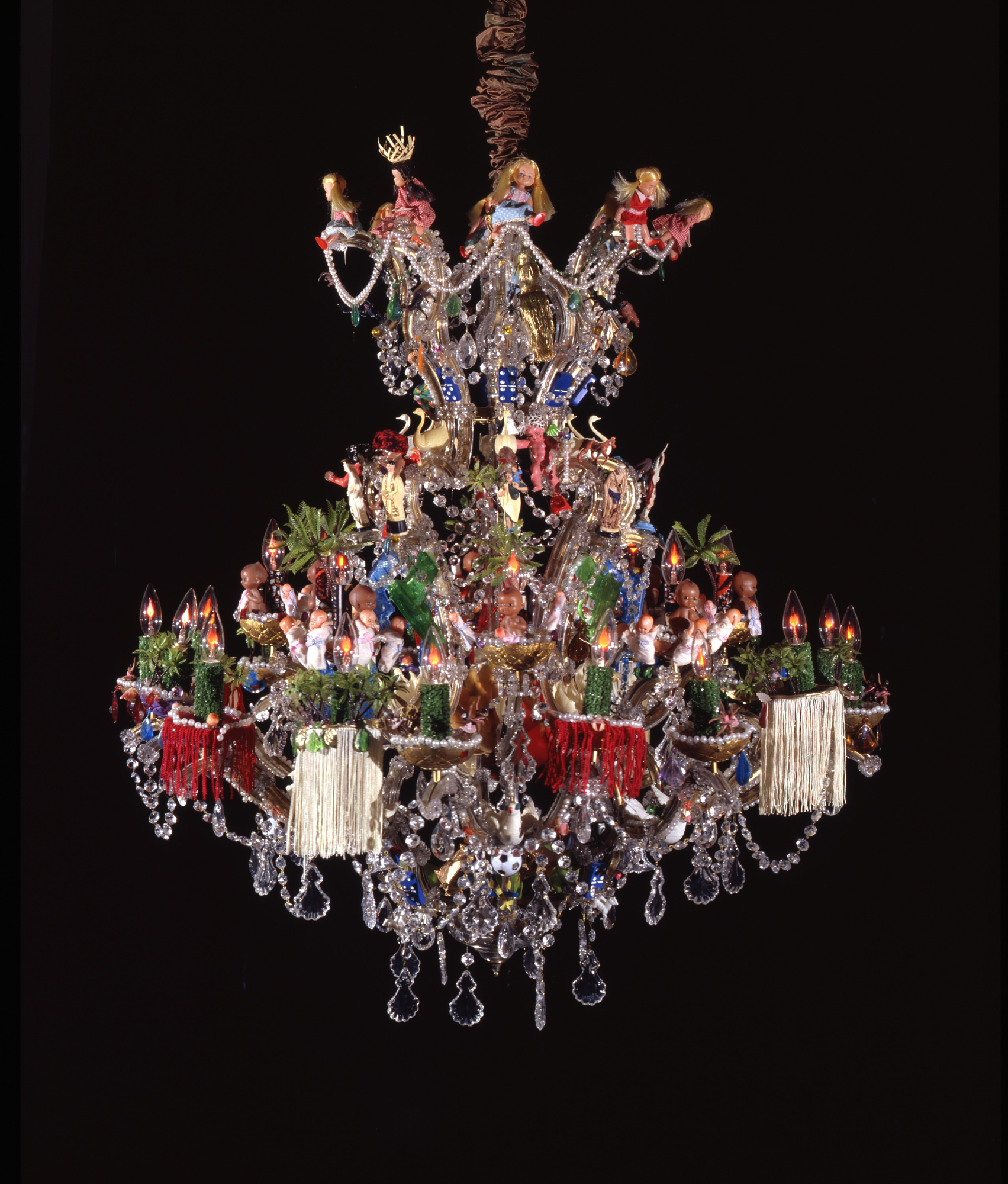 Pepón Osorio created "El Chandelier" for a performance that explored the life of a Puerto Rican woman living in New York. The fixture is adorned with doll babies, toy bowling pins, palm trees, plastic animals and sculptures of saints—the cheap, brightly colored decorations called chucherías that appeared in "Nuyorican" households in the 1980s.
"El Chandelier" appears dazzling and lighthearted, but it demonstrates how the illusion of abundance masks the realities of life in poor urban communities. Osorio saw this kind of making-do aesthetic in the apartments he visited when he worked as a social worker in New York City. The Spanish and English title, "El Chandelier," reflects the way bi-cultural communities create meaning out of what is at hand.
Osorio (b. 1955; Santurce, Puerto Rico) used the plastic palm trees, coquis (iconic Puerto Rican frogs), dominoes and tassels to suggest coping mechanisms in the face of adversity and migration. Sculptures of Catholic saints and dolls with varied complexions reference Afro-Caribbean spiritual systems and racial hierarchies.
To see more images of artworks by Latino artists in the Smithsonian American Art Museum's collection, go to https://americanart.si.edu/art/highlights/latino.
More images in the Smithsonian's collections can be viewed at Smithsonian Spotlight.