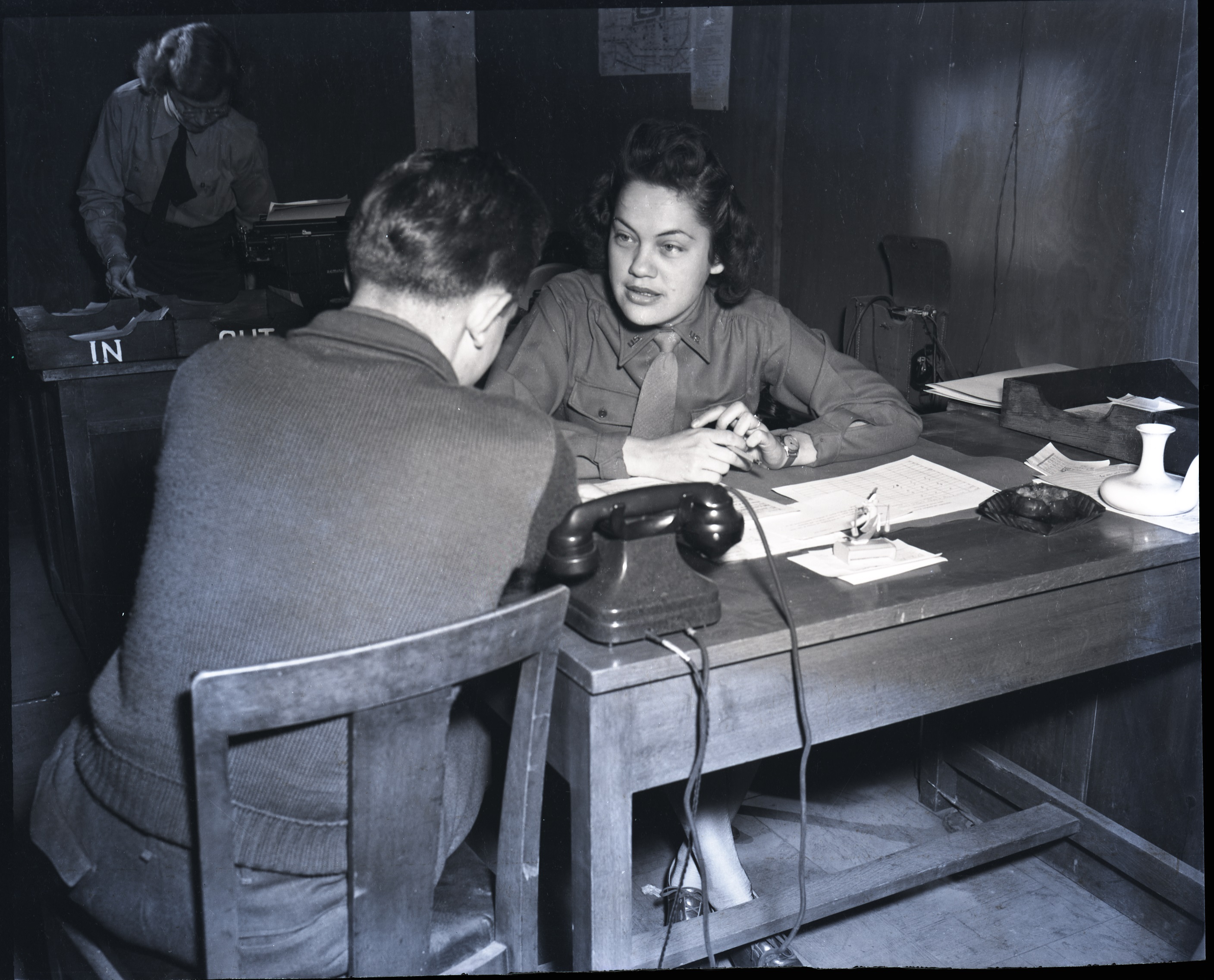 Grace Thorpe (Sac and Fox, 1921–2008) served in the WACs as a recruiter before being sent overseas to New Guinea, the Philippines and Japan in 1944. Cpl. Thorpe was later awarded the Bronze Star for her service in the Battle of New Guinea. Following the end of the war, Thorpe remained in Japan and was the chief of the Recruitment Section, Department of Army Civilians, at Gen. Douglas MacArthur's headquarters.
After returning home to Oklahoma, she served as a tribal district court judge, health commissioner and activist.
Thorpe was the daughter of famed athlete Jim Thorpe (Sac and Fox, 1888–1953).
The Smithsonian's National Museum of the American Indian has digitized its Grace F. Thorpe Collection, and the image above is also featured in its exhibition "Why We Serve: Native Americans in the United States Armed Forces," which can be visited online, at the museum in Washington, D.C., through November 2023, and at the museum's George Gustav Heye Center in New York City, where it is on view indefinitely. The museum also released a book by the same title in September 2020.
"Why We Serve" honors the generations of Native Americans who have served in the armed forces of the United States—often in extraordinary numbers—since the American Revolution. It also commemorates the National Native American Veterans Memorial, opened Nov. 11, 2020, and dedicated Nov. 11, 2022, at the National Museum of the American Indian in Washington, D.C.