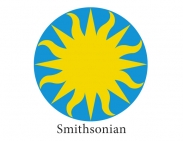 Tom Ott, who has led the Smithsonian's revenue-generating business group, Smithsonian Enterprises, since August of 2007, will depart in March 2012. The Smithsonian Enterprises president reports directly to the Secretary. A search for Ott's successor will begin immediately.
"I'm proud of the many accomplishments of Smithsonian Enterprises during my tenure," said Ott. "It's particularly rewarding that we just closed our fifth consecutive year of net profit increases, under very difficult economic conditions, in support of the mission of the Institution and the amazing work being done by the various museums and research centers. But my roots remain in New York, and after being based in Washington for so long, it will be good to return north."
Smithsonian Enterprises is the revenue-generating arm of the Smithsonian Institution and is composed of three business divisions: Media, Retail, and Consumer Products and Licensing, along with two support units, Human Resources and Finance/Accounting. Its staff of nearly 500 employees generates approximately $140 million in annual revenue for the Institution.
Accomplishments by Ott and his team at Smithsonian Enterprises during his tenure included:
Led the reorganization of the Smithsonian's business unit, formerly known as Smithsonian Business Ventures, in 2008
Net profit growth each year (FY 2007-2011) despite the challenging economic environment
Oversaw the Smithsonian's interest and activities with the Smithsonian Channel, the rapidly growing cable network created in partnership with Showtime Networks
Developed a multitiered partnership agreement for Smithsonian magazine with Time Inc., the nation's largest magazine company, focused on revenue generation as well as service and cost improvements
Directed a more aggressive expansion and growth of digital media products. Smithsonian magazine and Smithsonian.com were named No. 1 "Most Interesting" of all magazine brands by Affinity Research, in 2010 and 2011, respectively
Oversaw a licensing team that expanded into new areas with the movie, Night at the Museum: Battle of the Smithsonian and QVC's sale of Smithsonian-inspired products in prime-time television. Other licensing agreements created by his team were in partnership with Subway, FTD, Kraft and others
"Tom took over as president of the Smithsonian Enterprises at a difficult time and provided outstanding leadership during his tenure," said Smithsonian Secretary Wayne Clough. "He delivered where it counts, the bottom line, and through new and innovative approaches that served the needs of our customers. We are sorry to see him leave but understand his decision."
Before becoming president of Smithsonian Enterprises, Ott was president of Smithsonian Publishing from 2005 through 2007 and responsible for managing and directing overall operations and strategy for the magazines and their digital brand extensions.
Before joining the Smithsonian, Ott spent his career in the media industry with the majority of his business career at Time Inc. His roles there included that of publisher of Time/Canada, associate publisher of Time/U.S. and group publisher of the "Outdoors" group, led by Field & Stream and Outdoor Life. Ott also served as president and publisher of Time Inc.'s This Old House, one of the most successful magazine start-ups of the 1990s. He began his career with Hearst magazines in New York and was general manager of the Home & Garden Group at Reader's Digest before joining the Smithsonian in 2005.
Ott earned his bachelor's degree from Providence College in Rhode Island in 1981 and has worked and lived in New York and Los Angeles.
About Smithsonian Enterprises
The Media group, which has been directed by Ott while he has served as Smithsonian Enterprises president, includes Smithsonian and Air & Space magazines; the Smithsonian Channel television network, the website smithsonian.com, Smithsonian Books and the goSmithsonian visitors guide sold at museum information desks and on its website.
The Retail division is composed of 24 museum stores, two airport stores and a new store at Union Station in Washington, the Smithsonian catalog, cafeterias, three IMAX theaters and concessions (food carts, simulators and the carousel on the National Mall). The Consumer Products and Licensing group oversees the creation and sale of products and services related to the Smithsonian mission that carry the Smithsonian's name. Also in this division are travel businesses: Smithsonian Journeys, the leading adult-educational travel organization, and Smithsonian Student Travel.
# # #
SI-458-2011