Tim Robbins Receives the 2017 Benjamin Franklin Creativity Laureate Award
Academy Award Winner Will Speak at Smithsonian Associates Event
March 22, 2017
News Release
Addthis Share Tools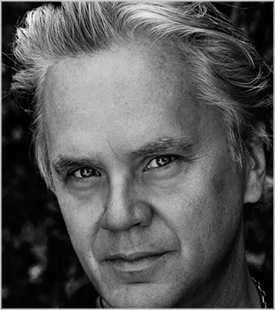 Smithsonian Associates and the Creativity Foundation have named Academy Award-winner Tim Robbins the recipient of the 16th annual Benjamin Franklin Creativity Laureate Award in honor of his commitment to the arts and education, as well as for the originality of his ideas. Robbins will discuss his innovative work as an actor, director, producer, writer and activist—helping incarcerated men and women envision new roles in their lives through theater—Friday, April 7, at 7 p.m. at the Smithsonian's S. Dillon Ripley Center.
The Benjamin Franklin Creativity Laureate Award recognizes and celebrates influential thinkers, innovators and catalysts in the arts, sciences and humanities, in both traditional and emerging disciplines. Previous recipients are Yo-Yo Ma, Sen. Daniel Patrick Moynihan, Eric Kandel, Justice Sandra Day O'Connor, Jules Feiffer, Ted Turner, Lisa Randall, Meryl Streep, Greg Mortenson, Johnnetta Cole, Mark Morris, Bill Drayton, Shirley Tilghman and Azar Nafisi.
Tickets are $25 for general admission and $20 for Associate members. For tickets the public may call (202) 633-3030 or visit www.smithsonianassociates.org.
On and off the screen, Robbins has played many roles. He has created memorable film characters from Nuke Laloosh in Bull Durham to Andy Dufresne in The Shawshank Redemption. He is also the founding artistic director of the 35-year-old Los Angeles theater company the Actors' Gang and creative director of its Prison Project, which works with inmates, including juveniles, in California state prisons. The classes and workshops bring together inmates from different races—and different gangs—in a setting where emotions are otherwise discouraged.
The Benjamin Franklin Creativity Laureate Award is made possible by the Creativity Collaboration, a joint program of Smithsonian Associates and the Creativity Foundation. For information about the Creativity Foundation, visit http://www.creativity-found.org/.
# # #
SI-156-2017