Tala Madani Is the 2020 Winner of the Smithsonian American Art Museum's James Dicke Contemporary Artist Prize
August 26, 2020
News Release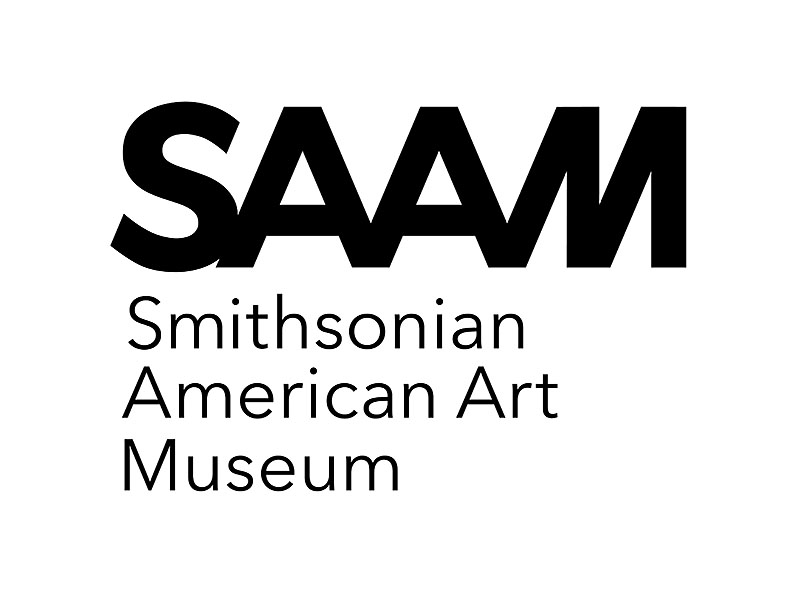 Tala Madani is the 2020 winner of the Smithsonian American Art Museum's James Dicke Contemporary Artist Prize. Madani was selected by a panel of jurors who wrote in a joint statement, "Tala Madani's paintings and aminations respond to the contemporary world with humor, absurdity, and raw honesty."
Madani is the 13th winner of the $25,000 award, which recognizes an artist younger than 50 who has demonstrated exceptional creativity and outstanding achievement. Nominees must have already produced a significant body of work and stand apart as leading figures and visionary talents within the field of contemporary art. The Dicke Prize is intended to encourage the artist's future development and experimentation.
"Fittingly, as we focus this year on honoring trailblazing women, the Smithsonian American Art Museum is pleased to award its James Dicke Contemporary Artist Prize to Tala Madani, whose compelling work challenges the status quo," said Stephanie Stebich, the Margaret and Terry Stent Director of the Smithsonian American Art Museum. "Through her painting and multimedia work, she creates powerful critiques of systems of gender and authority."
The five jurors who selected the 2020 winner are Bryan Barcena, assistant curator and manager of publications at the Museum of Contemporary Art, Los Angeles; Tina Kukielski, executive director and chief curator at Art21; Sarah Newman, the James Dicke Curator of Contemporary Art at the Smithsonian American Art Museum; Mika Rottenberg, artist; and Trevor Schoonmaker, deputy director of curatorial affairs and the Patsy R. and Raymond D. Nasher Curator of Contemporary Art at the Nasher Museum of Art at Duke University.
The jurors wrote in their decision, "Madani's imagery is imbued with deep personal resonance; the artist's powerful brushwork gives it an emotional immediacy. Making work that is once revealing and enigmatic, Tala Madani is charting a new direction for figurative painting."
Madani was born in 1981 in Tehran, Iran. She graduated with a bachelor's degree in political science and visual arts from Oregon State University in 2004 before earning a Master of Fine Arts degree in painting from Yale University School of Art in 2006. She currently lives and works in Los Angeles. Solo exhibitions include "Tala Madani," Vienna Secessions, Vienna (2019); "Mam Project 027: Tala Madani," Mori Art Museum, Tokyo (2019); "Oven Light," Portikus, Frankfurt (2019); "Lewben Art Foundation Playlist for Mo Museum 'Lewben Playlist for Mo,'" MO Museum, Vilnius, Lithuania (2018); "Tala Madani, La Panacée," Montpellier, France (2017); "First Light," organized in collaboration with the Contemporary Art Museum St. Louis, MIT Visual Arts Center, Cambridge, Massachusetts (2016); "Tala Madani," Centro Andaluz de Arte Contemporáneo, Seville, Spain (2014); "Tala Madani," Nottingham Contemporary, Nottingham, England (2014); "Rip Image," Moderna Museet Malmö & Stockholm (2013); and "The Jinn," Stedelijk Museum Bureau, Amsterdam (2011).
Madani will present the annual Dicke Contemporary Artist Lecture in spring 2021; details will be available online at americanart.si.edu/events once the date is confirmed.
In addition to Madani, the 2020 nominees were Firelei Báez, María Berrio, Alex Da Corte, Theaster Gates, Sharon Hayes, Camille Henrot, Klara Lidén, Carlos Motta, Laura Owens, Trevor Paglen, Dario Robleto, Xaviera Simmons and Danh Vo.
The Smithsonian American Art Museum's award to a contemporary artist has been presented 13 times since 2001. Previous winners were Mika Rottenberg (2018), Njideka Akunyili Crosby (2014), Kathy Butterly (2012), Pierre Huyghe (2010), Mark Dion (2008), Jessica Stockholder (2007), Matthew Coolidge, director of the Center for Land Use Interpretation (2006), Andrea Zittel (2005), Kara Walker (2004), Rirkrit Tiravanija (2003), Liz Larner (2002) and Jorge Pardo (2001). Artists must be nominated by a juror to be considered for the award; there is no application.
The Dicke Prize is part of the museum's ongoing commitment to contemporary art and artists through annual exhibitions, curatorial appointments, endowments, public programs, awards, acquisitions and commissions. From 2001 to 2008, the award was known as the Lucelia Artist Award. The current award is made possible by James Dicke II, former chair of the museum's board of commissioners, through The James F. Dicke Endowment for Contemporary Art. 
About the Smithsonian American Art Museum
The Smithsonian American Art Museum is the home to one of the most significant and most inclusive collections of American art in the world. Its artworks reveal America's rich artistic and cultural history from the colonial period to today. The museum's main building is located at Eighth and F streets N.W., above the Gallery Place/Chinatown Metrorail station. Its Renwick Gallery, a branch museum dedicated to contemporary craft and decorative arts, is located on Pennsylvania Avenue at 17th Street N.W. Follow the museum on Facebook, Instagram, Twitter and YouTube. Smithsonian information: (202) 633-1000. Museum information (recorded): (202) 633-7970. Website: americanart.si.edu.
# # #
SI-220-2020