Smithsonian Shows Argentine Masterpiece Hermógenes Cayo (Imaginero) in Tribute to Filmmaker Jorge Prelorán
June 9, 2010
News Release
Addthis Share Tools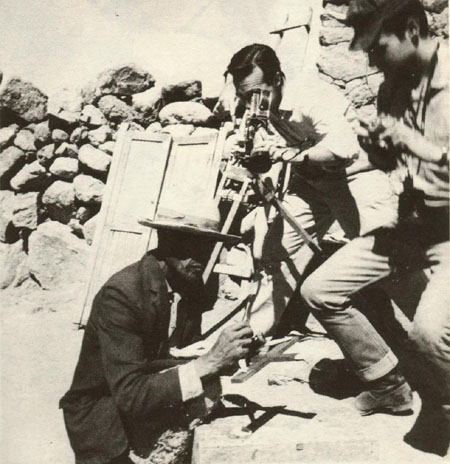 The Smithsonian Latino Center and the Smithsonian's National Museum of Natural History will present a screening of the 1969 documentary Hermógenes Cayo (Imaginero) by the
Argentine-American filmmaker and former UCLA professor Jorge Prelorán (1933-2009) at 6:30 p.m., Thursday, June 10, in Baird Auditorium at the Natural History Museum. Considered to be one of Argentina's best films, Hermógenes Cayo (Imaginero) was recently restored following Prelorán's donation of his life's work to the Smithsonian's Human Studies Film Archive.
The film will be followed by an onstage conversation about Prelorán's legacy as a pioneering ethnographic filmmaker with:
John P. Homiak, director, Department of Anthropology's Collections and Archives Program, National Museum of Natural History

Melissa Bisagni, manager, Media Initiatives Program, National Museum of the American Indian

Joshua Bell, curator of Globalization, National Museum of Natural History

Edgardo Krebs, research associate, National Museum of Natural History

Patricia Aufderheide, professor, School of Communication, American University
This program will also feature comments by Prelorán's widow, Mabel Prelorán, and the official donation of the newly preserved film from the Smithsonian to the Argentine cultural minister Conrado Solari Yrigoyen.
Hermógenes Cayo (Imaginero) presents the profile of a semi-reclusive folk artist from northwestern Argentina and provides an invaluable record of life in Argentina's Andean high plateau. As an inquiry into the human experience, the film is transcendent and enduring. Newly preserved, the film can once again be seen as the artist intended. This 52-minute film is narrated in English by Prelorán.
This program is part of the series Argentina at the Smithsonian 2010 and is free and open to the public. This series features more than 20 free public programs between March and December, including tango and jazz concerts, hands-on design programs, film screenings, artists' dialogues, spoken-word readings, family days and scholarly presentations. For a calendar of upcoming events, the public may visit http://latino.si.edu/newsevents/.
# # #
SI-250-2010