Smithsonian Scientists Reconstruct the Hope Diamond As it Appeared in the 17th Century
October 20, 2017
News Release
Addthis Share Tools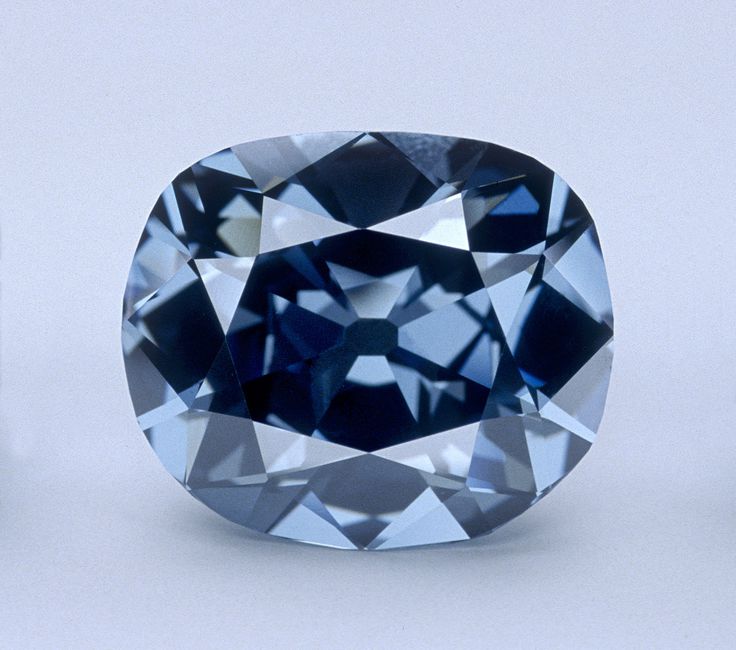 A team of scientists from the Smithsonian and the Muséum National d'Histoire Naturelle in Paris has reconstructed the original Tavernier and French Blue diamonds, the stones from which the Hope Diamond was fashioned. The replicas are the result of a decade-long research project conducted by the Smithsonian's Jeffrey Post, in collaboration with Professor Francois Farges, from the Muséum National d'Histoire Naturelle, and renowned lapidary, John Hatleberg (New York), and reveal the visual history of the world's most iconographic gemstone, the Hope Diamond.
"After many years of work, we have revealed some new insights into the Hope Diamond's origins," said Post, chair of the Department of Mineral Sciences and curator of the National Gem and Mineral Collection at the Smithsonian's National Museum of Natural History. "With these remarkable replicas, we can now see the Hope Diamond as King Louis XIV saw it more than 300 years ago."
Writing for the journal Rocks and Minerals (vol. 89, January/February 2014), Post and Farges documented the story of the Hope Diamond from its 17th-century origins to the present. Using all available information and employing contemporary technology, they joined Hatleberg to recreate the Hope Diamond and its ancestors in exacting and precise detail.
In commemoration of this scientific achievement and to celebrate the 20th anniversary of the Janet Annenburg Hooker Hall of Geology, Gems and Minerals, the Smithsonian Channel's one-hour documentary, Mystery of the Hope Diamond, narrated by Kim Basinger, will have a special re-airing at 9 p.m. Friday, Oct. 20. It describes the epic journey of America's crown jewel from deep in the Earth's mantle to the glittering court of Louis XIV and finally to the National Gem and Mineral Collection. Experts investigate the infamous curse of the Hope and probe its secrets with an audacious science experiment.
About the National Museum of Natural History
The National Museum of Natural History is connecting people everywhere with Earth's unfolding story. The museum is one of the most visited natural history museums in the world. Opened in 1910, the museum is dedicated to maintaining and preserving the world's most extensive collection of natural history specimens and human artifacts. The museum is open daily from 10 a.m. to 5:30 p.m. (closed Dec. 25). Admission is free. For more information, visit the museum on its website and on Facebook and Twitter.
# # #
SI-604-2017