Smithsonian's National Portrait Gallery and Smithsonian American Art Museum to Offer Early Public Hours during Holidays
November 12, 2010
News Release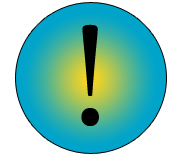 The Smithsonian American Art Museum and the National Portrait Gallery will open early Thanksgiving weekend—Friday, Nov. 26, through Sunday, Nov. 28—and again Sunday, Dec. 26, through Sunday, Jan. 2, 2011. The first floor will be open at 10 a.m. instead of the normal 11:30 a.m.
On these days the first floor of the museums will be open for the current American Art exhibition, "Telling Stories: Norman Rockwell from the Collections of George Lucas and Steven Spielberg." At the National Portrait Gallery, "One Life: Katharine Graham" and "American Origins" are currently open.
The museum stores and the Courtyard Café will also open to the public at 10 a.m.
The second and third floors of the building will open as usual at 11:30 a.m. All other days the museums will operate on their normal schedule of 11:30 a.m. to 7 p.m. (closed Dec. 25).
The Smithsonian's National Portrait Gallery tells the history of America through the individuals who have shaped its culture. Through the visual arts, performing arts and new media, the Portrait Gallery portrays poets and presidents, visionaries and villains, actors and activists whose lives tell the American story.
The Smithsonian American Art Museum celebrates the vision and creativity of Americans with approximately 42,000 artworks in all media spanning more than three centuries. The museums occupy one building at 8th and F streets N.W. Websites: npg.si.edu and americanart.si.edu.
# # #
SI-495-2010