Smithsonian's "Let's Do History Tour" Program Partners with School Districts to Energize Social Studies Teaching
March 9, 2012
News Release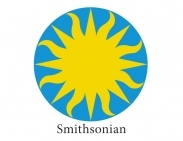 The Smithsonian's National Museum of American History has recently completed the 2012 stage of its "Let's Do History Tour," in which the museum joined with four communities nationwide to energize and invigorate history teaching. The ongoing project seeks to support K-12 social studies teachers by introducing them to museum objects such as the Star-Spangled Banner, as well as effective techniques, powerful online tools and standards-based content that can be used in classrooms. The tour will continue later in 2012 and 2013, bringing the museum's "do history" approach to more communities nationwide.
The 2012 tour brought the best Smithsonian resources and teaching strategies to communities through four partnerships: Auburn, Ala., Auburn City School District and Opelika City School District (Jan. 24–26); Austin, Texas, Texas Computer Education Association (Feb. 7–9); Charleston, W.Va., West Virginia Department of Education (Feb. 20–22); and Rapid City, S.D., Technology and Innovation in Education (Feb. 29–March 2). The tour was attended by 663 educators, with whom the museum shared its interdisciplinary "do history" approach to teaching with a focus on everyday objects and people-centered stories and dialogue.
The tour will continue in October 2012, in Clarksville, Tenn., with the Clarksville-Montgomery Public School District. In 2013, the tour take the museum's "do history" approach to six additional communities. The museum is also currently seeking to recruit five more school districts for the 2012-2013 school year.
The "Let's Do History Tour" is part of the A. James Clark Excellence in History Teaching Program. It is made possible through a gift from A. James Clark, chairman of the board and CEO of Clark Enterprises Inc., one of the largest privately held companies in the nation and the parent holding company of Clark Construction Group LLC.
The tour program has two parts: the first consists of three hour-long highly interactive sessions for teachers hosted by the museum's staff, to introduce teachers to the museum's resources and methods. In the second, teachers take part in an intensive daylong program in which Smithsonian educators provide in-depth training on object-based learning and primary source analysis and work with teachers to integrate museum resources and methods into lesson plans for their classroom.
"The program combines the best of what the museum has to offer with best practices in 21st century education and will reach thousands of K-12 teachers nationwide," said Marc Pachter, interim director of the National Museum of American History. "While we can't change the amount of time teachers have to teach American history, we can help them make every minute count."
In June 2011, the U.S. Department of Education showed that American students' knowledge of American history is the weakest of any subject in the National Assessment of Educational Progress report.
David McCullough, historian and National Museum of American History board member, asserts that presenting students with realistic historical problems and teaching them to do history for themselves helps them develop lifelong skills such as problem-solving, critical thinking and communication. Through the use of objects and other primary sources, students develop their historical thinking skills, including cause and effect relationships, appreciating multiple perspectives and determining the validity of competing claims. Having access to museum objects and other primary source material helps students to understand how their own lives connect with people and events from the past.
All teachers participating in the training program receive a USB flash drives containing free classroom materials, links to Web resources and other teaching tools. Each session concludes with an invitation to stay in touch by joining the museum's group in the Thinkfinity online learning community and the challenge to implement a new technique or resource, video record it and then share it with the online learning community.
The National Museum of American History collects, preserves and displays American heritage in the areas of social, political, cultural, scientific and military history. To learn more about the museum, visit http://americanhistory.si.edu. For Smithsonian information, the public may call (202) 633-1000.
# # #
SI-37-2012