Smithsonian's Archives of American Art Presents Part Two of "Lists"
June 7, 2010
News Release
Addthis Share Tools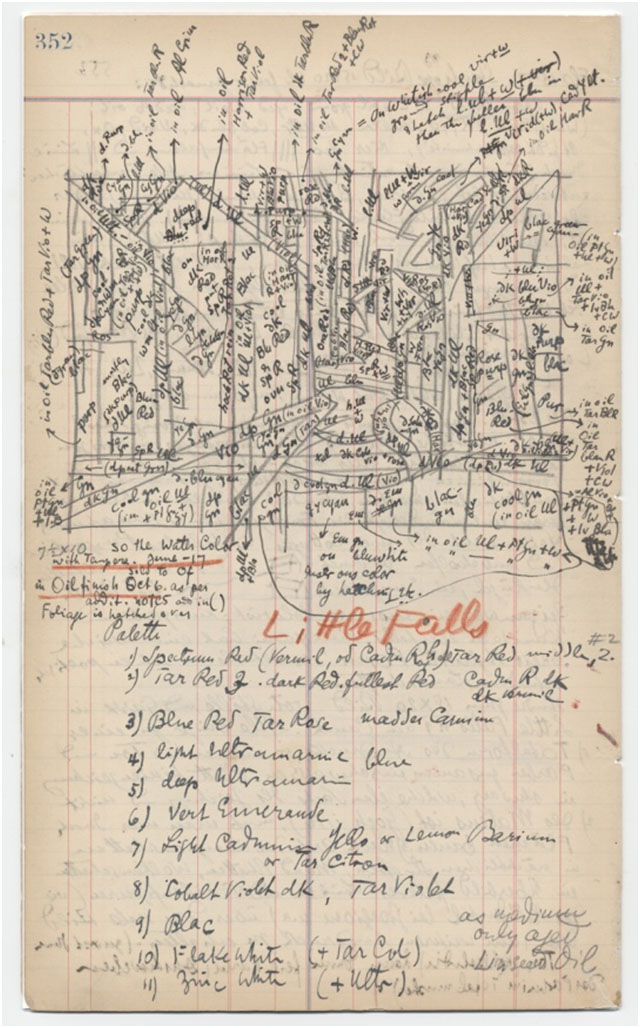 The exhibition "Lists: To-dos, Illustrated Inventories, Collected Thoughts, and Other Artists' Enumerations from the Smithsonian's Archives of American Art" celebrates a common document—the list—as a key to the lives of some of the most celebrated artists of the past two centuries. The second part of this exhibit will be on display from June 9 to Sept. 27 in the Lawrence A. Fleischman Gallery at the Smithsonian's Donald W. Reynolds Center for American Art and Portraiture. On June 13 at 2 p.m. Liza Kirwin, the Archives' curator of manuscripts, will deliver a gallery talk on the highlights of the exhibition. On July 2 and Aug. 20, from 4:30 to 6:30 p.m., conceptual artist Ding Ren will perform "Observations with a Typewriter" in the gallery.
There are hundreds of thousands of lists in the Archives. This exhibition includes 37 intriguing examples from Robert Rauschenberg's first exhibition checklist to Janice Lowry's list of 40 people to forgive. Whether dashed off as a quick reminder or carefully constructed as a comprehensive inventory, this humble form of documentation provides insight into its maker's personal habits and decision-making processes. G.P.A. Healy itemized the costs of his portraits based on gender; George Catlin wrote down his observations of American Indian culture; Eero Saarinen listed the good qualities of the then New York Times art editor and critic Aline Bernstein, his soon-to-be second wife; and Henry Ossawa Tanner enumerated painful recollections of his childhood. In the hands of their creators, these artifacts become works of art in and of themselves.
A companion book to the exhibition, published by Princeton Architectural Press, is available in the museum store at the Reynolds Center and through online booksellers for $24.95.
Born in Wuhan, China, Ren currently lives in Washington, D.C. She is an artist, writer and professorial lecturer of photography at American University and George Washington University. Ren received her Master of Fine Arts from George Washington University in 2009 and a Bachelor of Arts from University of Maryland, Baltimore County in 2005. She has participated in numerous group and solo exhibitions at Conner Contemporary Art, Corcoran College of Art + Design, Transformer Gallery and the University of Maryland Stamp Gallery, among others. She previously served as Contributing Editor for Radar Review and as program director for Washington Project for the Arts.
The Archives of American Art is the world's pre-eminent resource dedicated to collecting and preserving the papers and primary records of the visual arts in America. For more information, visit the Archives website at www.aaa.si.edu.
# # #
SI-242-2010