Smithsonian's Anacostia Community Museum Exhibition Examines Legacy of Civil War African American Family
February 23, 2015
News Release
Addthis Share Tools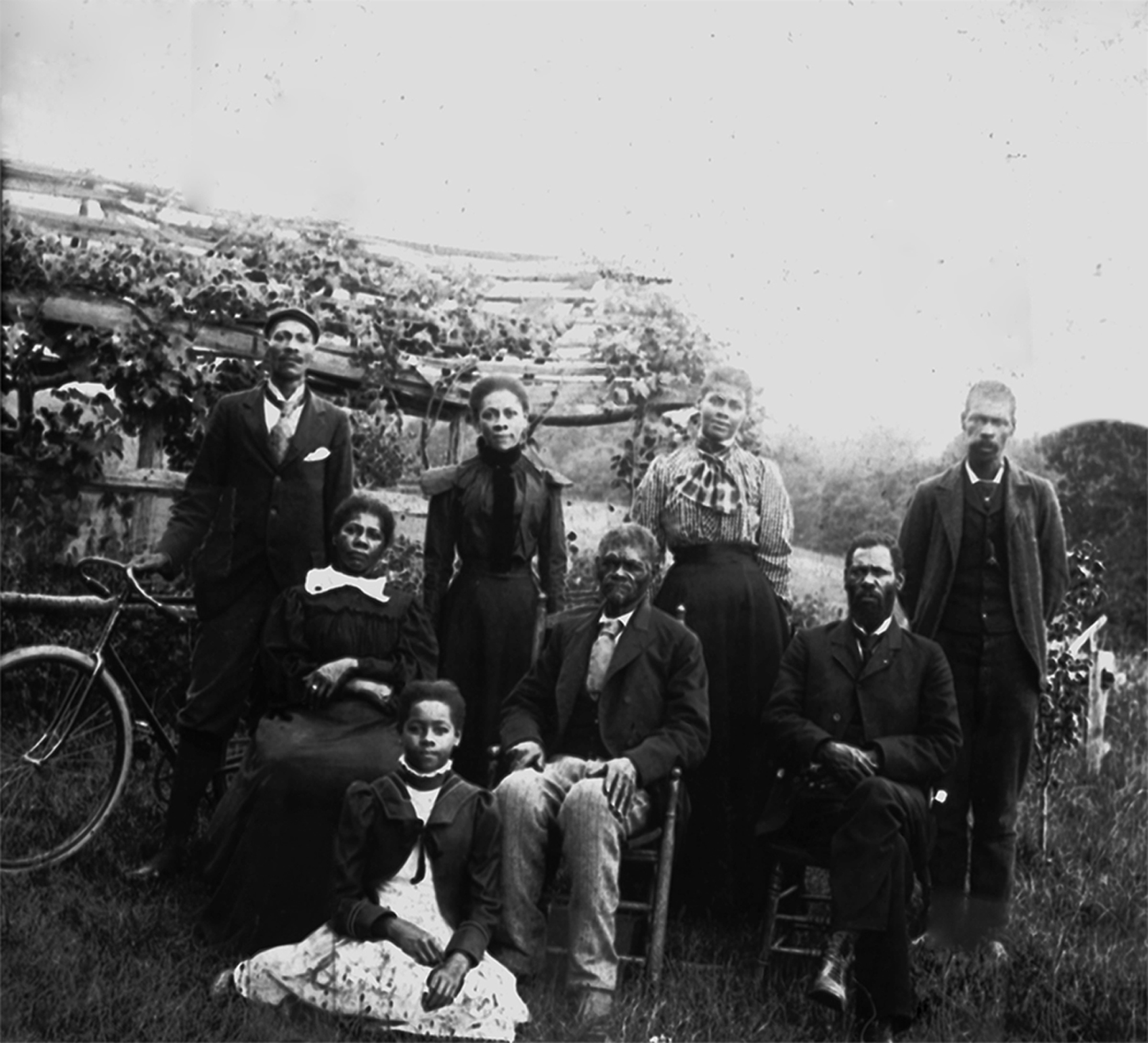 A diary begun in 1841 by then-enslaved Plummer patriarch, Adam Francis, and later maintained by his daughter Nellie Arnold, tells of the struggle to keep the family together pre-, during and post-Civil War and is the centerpiece of the Anacostia Community Museum's new exhibition, "Hand of Freedom: The Life and Legacy of the Plummer Family" on view Feb. 23–Nov. 15. 
The diary is one of the few such documents in existence and it records day-to-day occurrences and financial transactions in the authors' lives as well as poignant notations regarding the whereabouts of enslaved family and efforts to obtain their freedom, births, deaths and significant accomplishments in a family's transition from slavery.
"Enslaved Africans who were able to read and write were a rarity pre-Civil War and finding narrative that gives a glimpse of life then onward is even rarer," said Portia James. "In this exhibition, we are fortunate to be able to feature the diary and artifacts donated to the museum from the descendants who drew strength from these items to keep their family close for over 300 years." 
The exhibition highlights key milestones experienced and strategies employed by the Prince Georges County, Md., family as noted in the diary and illustrated by several artifacts on display from the family's mutual aid association. Also featured is a Plummer family-produced film about the diary's discovery.
The Plummer family exhibition complements "How the Civil War Changed Washington," on view in the museum's main gallery. That exhibition focuses on the war's impact on the evolution of the nation's capital—changes in social mores, built environment, population size and ethnicity, neighborhoods and federal-workforce gender—and the fascinating stories of some of the individuals who came and contributed to the city's growth.
Exhibition highlights include:
The diary of Adam Francis Plummer 
A banner for and vestments worn by members of the Bladensburg Burial Society, an association established by the Plummer family to provide aid to the community for burials and other financial needs
A video station featuring selected diary pages
Excerpts on the museum's Plummer Collection from the Smithsonian Channel docudrama segment, Civil War 360: Fight for Freedom featuring Dennis Haysbert
Established in 1967, the Smithsonian's Anacostia Community Museum focuses on examining the impact of contemporary social issues on urban communities. For more information, call (202) 633-4820; for tours, call (202) 633-4844. Website: anacostia.si.edu.
# # #
SI-78-2015