Smithsonian Launches "Vaccines & US" Initiative
National Collaboration of Cultural Organizations Supports Vaccine Education
April 21, 2021
News Release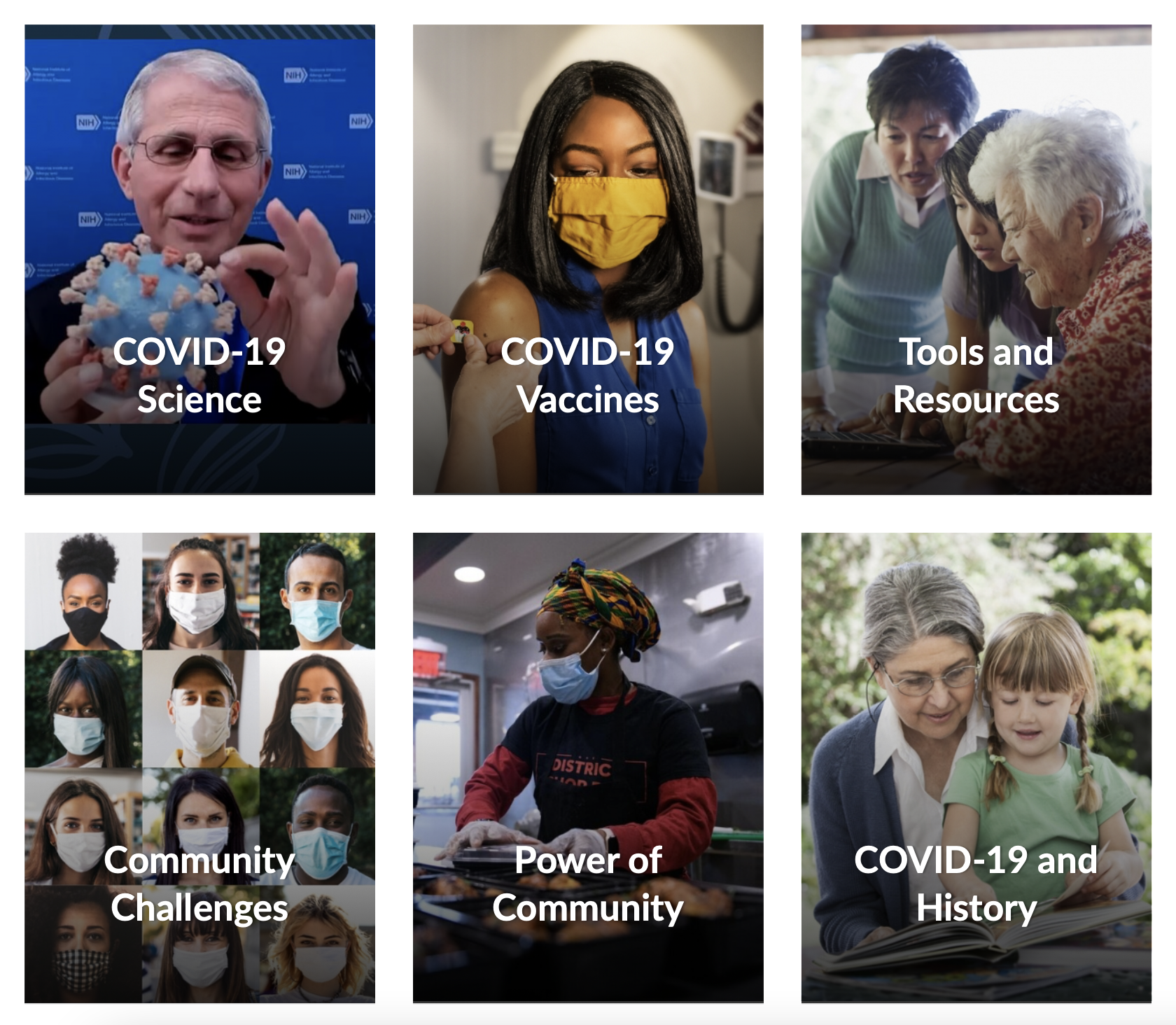 The Smithsonian has announced the launch of a new nationwide initiative, "Vaccines & US: Cultural Organizations for Community Health." This Smithsonian-led initiative will bring together museums, libraries and cultural institutions across the country to support the national effort to provide Americans with accessible, trustworthy information about vaccines. The initiative shares free resources that local cultural organizations can use to help their communities make informed decisions about COVID-19 vaccination.
"The Smithsonian, with 175 years of using scientific and cultural knowledge to serve the American people, is working to document this national health crisis for future generations and to help Americans today understand, contextualize and grapple with this moment," said Lonnie Bunch, Secretary of the Smithsonian. "By uniting museums and libraries nationwide, we hope to give people the resources they need to make informed decisions about vaccinations, reaching them through the local institutions they know and trust."
"Vaccines & US" curates an online hub of resources about COVID-19: the safety, efficacy and value of COVID-19 vaccines, practical advice for having conversations about vaccination, American communities' and cultures' response to the pandemic and the history of pandemics and vaccination in the U.S. The initiative invites local museums, libraries, cultural organizations and civic centers to use these free resources to support vaccine education in their communities. From videos and infographics to activities and educational curricula, the scientific content is vetted by an advisory group of medical professionals from collaborating organizations. As part of these online offerings, the Smithsonian sponsored artists and designers to create posters that cultural organizations can download and share with their audiences.
Ten collaborating organizations contributed content to the initiative: the COVID-19 Prevention Network at Fred Hutchinson Cancer Research Center (Seattle), the Exploratorium (San Francisco), The Health Museum (Houston), the Museum of Chinese in America (New York City), the Museum of Science (Boston), the New York Hall of Science, the Pacific Science Center (Seattle), the Peale Center for Baltimore History and Architecture, the Science Museum of Minnesota (St. Paul) and the Saint Louis Science Center. Resources also draw from 14 Smithsonian museums and centers.
In addition to the Smithsonian Affiliations network of more than 200 museums nationwide, professional organizations have also signed onto the initiative to support community outreach, emphasizing outreach to communities disproportionately affected by COVID-19 and those with low confidence in COVID-19 vaccines. These supporters include the American Alliance of Museums, American Association for State and Local History, Association of African American Museums, Association of Science and Technology Centers, International Coalition of Sites of Conscience, Council of American Jewish Museums and National Indian Health Board.
# # #
SI-124-2021