Smithsonian Launches 10th Season of Its Flagship "Sidedoor" Podcast
The 'Gentle Anarchy' of the Muppets
September 13, 2023
News Release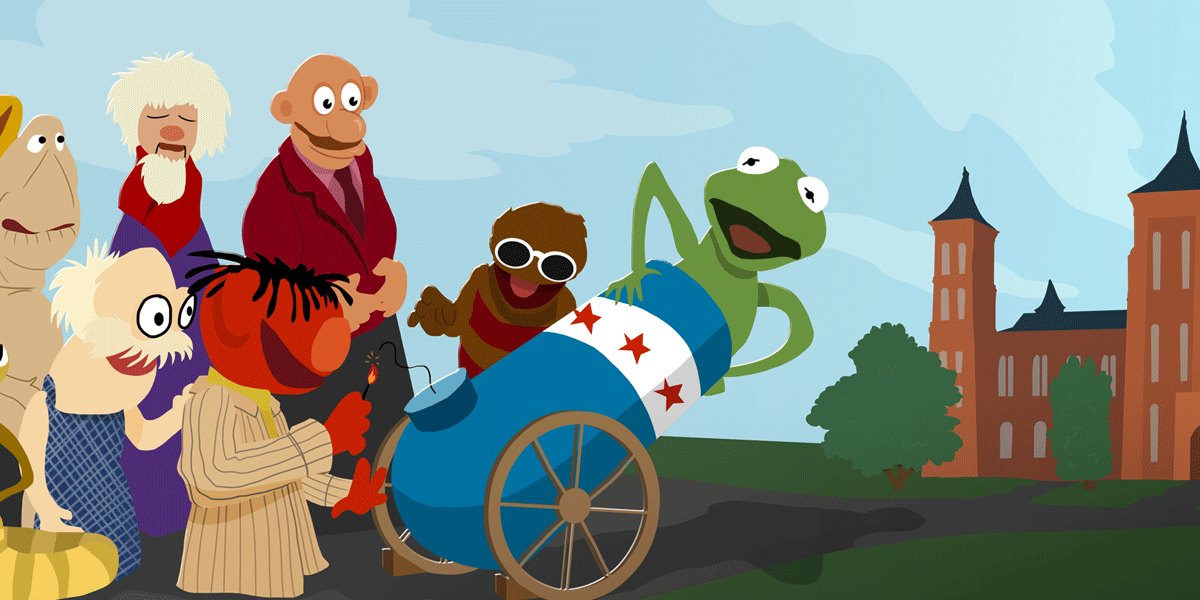 The Smithsonian's flagship podcast, Sidedoor, returns for its 10th season today, Sept. 13. Telling stories inspired by the Smithsonian's collections and research, the podcast has reached 14.2 million downloads since its debut in 2016.
Sidedoor investigates lesser-known Smithsonian stories from beyond the public view, with host Lizzie Peabody and renowned Smithsonian experts offering insights along the way. This season of Sidedoor will cover art, science, history and culture, and will take people from behind the scenes at the Smithsonian's National Museum of American History to the coastal waters of Maryland and beyond.
"I can't believe we're on season 10 already!" said Lizzie Peabody, senior producer and host of Sidedoor. "There's never a shortage of Smithsonian stories to tell, and this season is proof: we'll have everything from 20 million-year-old rocks, anarchist puppets and otter 'poop parties' to the growling grannies who revolutionized mandatory retirement and a botched railway robbery that gave rise to modern-day forensics. And you'll get a preview of the faces you might be seeing soon on the newly minted quarters."
The season will kick off with these four episodes:
Sept. 13: A tour of the National Museum of American History's Muppet collection
Sept. 27: An inside look at the "Cellphone: Unseen Connections" exhibition at the Smithsonian's National Museum of Natural History
Oct. 11: A look back at the last great train robbery in the U.S.
Oct. 25: A journey across the mid-Atlantic to track various antics of the North American river otter
The podcast is a collaboration between the Smithsonian and PRX, a public radio and podcasting pioneer helping to bring listeners iconic audio programming, including "This American Life," "The Moth Radio Hour," "Latino USA" from Futuro Media, "Snap Judgment," "The World" and the Radiotopia podcast network.
"Ten seasons is truly a milestone to celebrate," said Genevieve Sponsler, senior producer at PRX. "Sidedoor exemplifies media as a public service, consistently giving listeners a broader perspective on what the Smithsonian Institution does. The producers approach topics in an expansively curious and inviting way." 
Smithsonian Digital Studio and the Smithsonian's Office of Communications and External Affairs produces Sidedoor. Listeners can download the podcast on Apple Podcasts or stream it. New episodes are available every other Wednesday.
The public can sign up for the Sidedoor newsletter or follow Sidedoor on Twitter and Instagram to get a sneak peek at the making of the podcast.
###
SI-273-2030