Smithsonian Latino Center Presents More than Malbec: The Story of Argentine Wine
September 8, 2010
News Release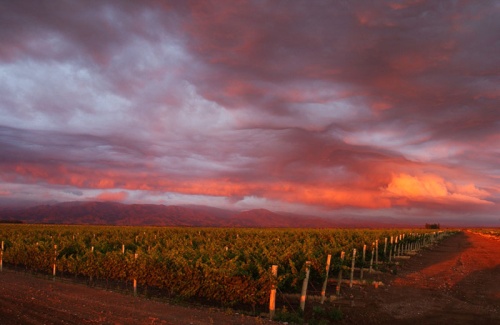 The Smithsonian Latino Center has organized a panel discussion about the history and impact of Argentine wine, Thursday, Sept. 9, at 6 p.m. in the Carmichael Auditorium of the National Museum of American History. This onstage conversation will tell the story of wine making in Argentina, its relationship to the development of the U.S. wine industry and the impact of Argentine wines on the U.S. market today. The program features Dr. Laura Catena, of the pioneering Catena-Zapata family from Mendoza, Washington Post wine critic David McIntyre, Alberto Arizu of Bodega Luigi Bosca in Buenos Aires and Nora Favelukes from the trade association Wines of Argentina, as moderator. This program can be viewed live online by visiting http://latino.si.edu/newsevents/webcasts.htm.
This program is part of the series Argentina at the Smithsonian 2010 and is free and open to the public. This series features more than 20 free public programs between March and December, including tango and jazz concerts, hands-on design programs, film screenings, artists' dialogues, spoken-word readings, family days and scholarly presentations. This series also features the exhibition "Southern Identity: Contemporary Argentine Art," opening Oct. 11 and closing Jan. 23, 2011. Featuring diverse works from 32 living artists, this exhibition offers a survey of trends and movements in Argentine art from the mid-20th century until today.
For a calendar of upcoming events, the public may visit http://latino.si.edu/newsevents/.
# # #
SI-399-2010