Smithsonian Latino Center Celebrates Day of the Dead
Real and Virtual Celebrations Grant Access to Thousands of Visitors
October 15, 2014
News Release
Addthis Share Tools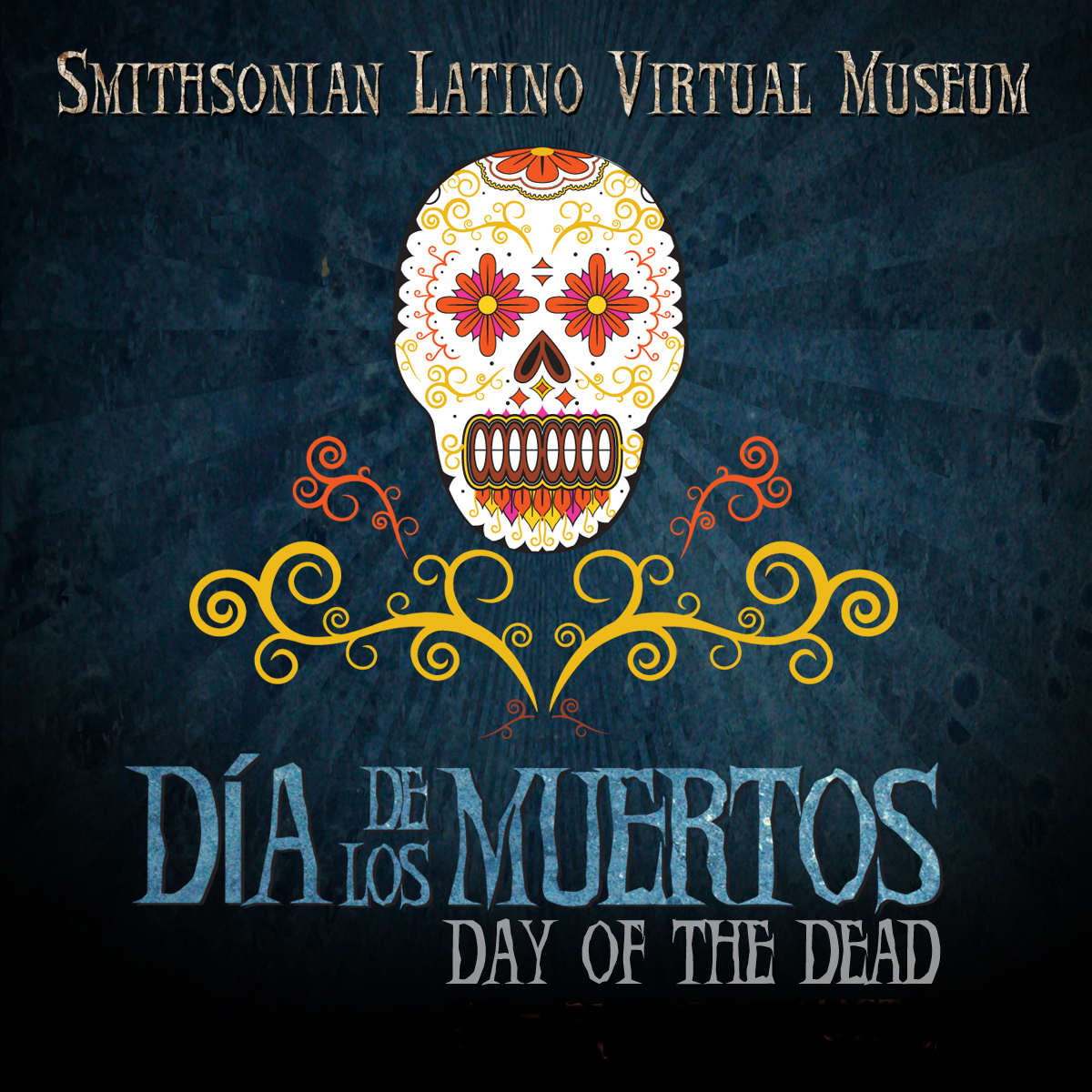 The Smithsonian Latino Center, in collaboration with the University of Texas at El Paso, presents "Day of the Dead/Día de los Muertos Real/Virtual Festival." The festival is a combination of real-world events blended with social-media activities and a featured 3-D experience in Second Life, an avatar-based virtual world, using the Smithsonian Latino Virtual Museum, Oct. 27–Nov. 2. Visitors can attend and participate in festival activities and access Day of the Dead educational resources via the Latino Center website at www.latino.si.edu and by clicking on the Día de los Muertos banner.
Some highlights of this year's festival include:
Annual Mesoamerican ballgame played in Second Life in the Ballcourt of the Sun. This year's match will feature University of Texas at El Paso versus Michigan State University Oct. 31 at 2 p.m. EDT. Visitors can also organize their own ballgames with friends and family throughout the festival.
A live webcast via the Latino Center's UStream channel of noted Latina author and artist Sandra Cisneros installing an altar at the National Museum of American History
Product launches of a Day of the Dead iBook and animation shorts via iTunes U Oct. 15
Readings and demonstrations by Latino poets and artists
Latino film festival
Fiesta de las Calaveras and costume contest
Creation of a community ofrenda (altar) in LVM's virtual cemetery
 
Day of the Dead is celebrated throughout Mexico, Central America and in many Latino communities in the U.S. as a way to honor family and friends that have passed away. This is done by creating personal or community altars that include traditional foods, sugar skulls, marigolds and personal items and materials that the deceased enjoyed while they were alive. 
"We are excited to celebrate this holiday once again in our Latino Virtual Museum and to allow visitors from throughout the country and world to participate," said Melissa Carrillo, Latino Center director of technology and new media. "We are also grateful to UTEP for teaming up with us again and for our all of our sponsors for helping make these programs possible and accessible."
The Latino Center acknowledges the support of the Walt Disney Co. for the debut of the interactive Day of the Dead iBook in iTunes U, Target for the development and launch of the Day of the Dead animation short in iTunes U and AARP for enabling the mobile broadcast of Cisneros' altar installation.  
Launched in 2009, the Latino Virtual Museum is an innovative lab for online games, simulations and virtual worlds that highlights Smithsonian arts and science collections. The virtual museum enhances visitor knowledge and appreciation of Latino cultural heritage through online activities and, in 2013, was visited by more than 900,000 users.
The Smithsonian Latino Center ensures Latino contributions to arts, sciences and the humanities are highlighted, understood and advanced through the development and support of public programs, scholarly research, museum collections and educational opportunities at the Smithsonian Institution and its affiliated organizations across the U.S. For more information about the Latino Center and all of its Day of the Dead programs, visit latino.si.edu.
# # #
SI-511-2014