Smithsonian Journeys Offers One-of-a-Kind Tours of America
Unique Tours from Astronomy to the Arts
December 15, 2010
News Release
Addthis Share Tools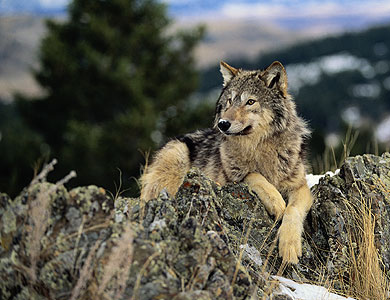 Smithsonian Journeys, the Smithsonian Institution's travel program, announces new unique insider's tours of America that bring depth to the American experience. Each tour features special access, such as behind-the-scenes visits to artist studios and astrophysical observatories, and a top Smithsonian expert who provides in-depth understanding. Detailed information, photographs and prices about all Smithsonian tours of the United States, as well as interviews by experts, can be found at http://www.SmithsonianJourneys.org/ExploringAmerica.        
The Smithsonian Journeys portfolio includes unique art tours, including performing arts and fine arts. The opera tour Springtime at the Metropolitan Opera (March 28-April 1, 2011), features premier seating at a special selection of opera performances, along with a behind-the-scenes tour of the theater and exclusive lectures by a Smithsonian expert. Glass Art in Seattle (Aug. 3-7, 2011) provides exclusive tours to some of Seattle's finest studios, galleries, museums and private collections. During this special glass art tour, art lovers will meet with glass artists, watch private demonstrations and enjoy a special visit to the Pilchuck Glass School. Prices for these tours range from $2,595 to $2,795.
To commemorate the 150th anniversary of the Civil War, history lovers can enroll in Waterways of the South (April 15-27, 2011). This new spring voyage aboard the small ship Niagara Prince explores the waterways that were so vital to the military campaigns of the war. Accompanied by a Civil War historian, Smithsonian travelers will cruise the Mississippi, Tennessee and Tombigbee rivers and visit iconic sites such as the Shiloh and Chickamauga battlefields and antebellum mansions. An interview with the historian regarding this unique Civil War tour can be found at the Smithsonian Journeys website. Costs for this cruise start from $5,054.
Smithsonian travelers can also obtain an insider's view of astronomy during Astronomy in Arizona (April 27-May 1, 2011). Participants will take a behind-the-scenes tour of the Smithsonian's Whipple Observatory to see the massive 6.5-meter Multiple Mirror Telescope, attend lectures by top astronomers, visit other top observatories and enjoy fascinating sky-watching sessions. Cost for this astronomy tour is $2,295.
About Smithsonian Journeys
Smithsonian Journeys is the Smithsonian Institution's travel program, with more than 40 years dedicated to life-enriching experiences worldwide. The Smithsonian is known for "Inspiring Generations through Knowledge and Discovery," which is central to Smithsonian Journeys and its more than 150 expert-led international and domestic tours featuring exclusive access and unforgettable experiences. For more information, call toll-free 1 (877) 338-8687 or visit www.SmithsonianJourneys.org.
About Smithsonian Institution
Founded in 1846, the Smithsonian is the world's largest museum and research complex consisting of 19 museums and galleries, the National Zoological Park and nine research facilities. There are 6,000 Smithsonian employees, including approximately 500 scientists, and more than 6,500 volunteers. There were approximately 30 million visits from around the world at the Smithsonian in 2009 with more than 188 million visits to the Smithsonian websites. The total number of objects, works of art and specimens at the Smithsonian is estimated at 137 million.
# # #
SI-515-2010