Smithsonian Journeys Offers Its Top 10 Destinations and Most Popular Vacation Packages for 2011
April 1, 2011
News Release
Addthis Share Tools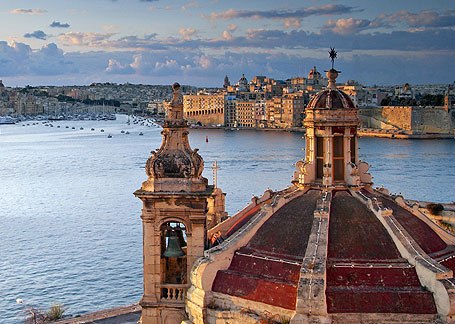 Smithsonian Journeys, the Smithsonian Institution's travel program, offers new opportunities for travelers to fulfill their lifetime "must-see" destinations. Trends show that more than ever, Americans seek greater cultural immersion when they travel, including a meaningful experience that comes with genuine insight into the culture and history of a destination. Smithsonian's focus on valuing world cultures translates into the Institution's travel program through travel experiences that feature special access and top leaders. Plus, the breadth of Smithsonian Journeys' travel collection can accommodate any style of travel, whether it is land, sea or rail, from luxury to value focus. Full details on all trips can be found at its website www.SmithsonianJourneys.org. 
Dubrovnik and the Dalmatian Coast. The Adriatic became popular years ago due to its pristine coastline of charming towns and islands, plus significant World Heritage sites. Smithsonian features two small-ship cruises in this region: "Treasures of the Adriatic" (Sept. 12-24) an in-depth luxury experience aboard the 114-guest Corinthian II, and "Splendors of Italy and the Dalmatian Coast" (May 31-June 15), an all-inclusive value cruise aboard the 350-guest Aegean Odyssey.
Italy. Because it is on everyone's life list, Smithsonian Journeys offers a broad collection of tours and cruises to Italy, each with specific themes and styles of travel. Travelers can choose from 10 unique cruises, such as "Journey of Odysseus: A Voyage from Greece to Italy" (June 18-29). Five     in-depth small-group tours focus on just one area (Florence, Venice, Siena, the Amalfi Coast or Sicily), while the comprehensive "Art Treasures of Italy" showcases the arts of Venice, Florence and Rome.
Athens. At the center of western civilization, Athens should be on everyone's life list. Smithsonian Journeys offers three choice ways to experience it, including two all-inclusive value cruises to the Mediterranean or "City Explorer: Athens" (Oct. 17-29), an in-depth yet leisurely experience.
Istanbul. The only city in the world situated on two continents, Istanbul features a fascinating history of both western and eastern cultures, as reflected by its monuments. Travelers interested in visiting Istanbul and Athens in one trip can choose from Smithsonian's all-inclusive Mediterranean cruises and its popular "Black Sea" luxury cruise (Aug. 5-16). "Legendary Turkey and the Turquoise Coast" and "Ancient Worlds of Anatolia" are two small-group, air-inclusive tours that spend time in Istanbul before moving south to different regions of Turkey. Both have multiple departures in the spring and autumn.
France. Travelers who have not experienced French culture and history will enjoy the comprehensive themes and regions featured in the small-group, air-inclusive "France through the Ages" tour, which travels from Toulouse to Paris. "Sojourn in the Dordogne" provides a closer understanding of the Dordogne region, renowned for prehistoric cave paintings, charming medieval towns, gourmet cuisine and fine wines. Both tours feature multiple departures.
Canadian Rockies. Travelers are drawn worldwide to the magnificence of the Canadian Rockies, celebrated for the region's pristine alpine lakes, majestic snowcapped mountains and plentiful wildlife. During "A Canadian Rockies Adventure" (Aug. 5-12), Smithsonian travelers stay at top accommodations in Banff and Jasper as they explore the landscape, then enjoy panoramic vistas on a two-day train trip aboard the luxurious Rocky Mountaineer before arriving in Vancouver. 
The Great Lakes. Situated between Canada and the United States, the Great Lakes are the largest inland lake system in the world and retain an important history and natural beauty. During "Canadian Splendors" (July 25-Aug. 3), travelers can take a cruise in Canada that features notable cities and charming towns, engineering marvels and the history and natural beauty of Lakes Ontario, Erie and Huron.
Alaska. Alaska continues to be at the top of many life lists due to its dramatic natural wonders of calving glaciers, pods of humpback and orca whales and magnificent spruce forests. Travelers can experience it all up-close by kayak, Zodiac and hikes on "Exploring Alaska's Coastal Wilderness" (July 30-Aug. 6), an adventure cruise to Southeast Alaska and the Inside Passage, which also features the comforts of a small-ship cruise. 
Grand Canyon. The Grand Canyon is considered the most spectacular gorge in the world and consequently Grand Canyon National Park merits listing as a World Heritage site. Smithsonian Journeys has taken Americans to this breathtaking site for nearly 40 years. "Grand Canyon Weekend Adventure" (June 17-20 and July 15-18) offers an in-depth weekend experience of the park, which features an overnight rafting trip down the Colorado River and a day at a nearby ranch.
China. Travel to China continues to increase dramatically for many reasons and Smithsonian Journeys has helped Americans get there since the doors opened. Travelers can count on Smithsonian for an in-depth quality experience on two small-group, air-inclusive tours, "Imperial China and the Yangtze" and "Classic China and Tibet," both featuring multiple departures.
About Smithsonian Journeys
Smithsonian Journeys is the Smithsonian Institution's travel program, with more than 40 years dedicated to life-enriching experiences worldwide. The Smithsonian is known for "Inspiring Generations through Knowledge and Discovery," which is central to Smithsonian Journeys and its more than 150 expert-led international and domestic tours featuring exclusive access and unforgettable experiences. The Smithsonian Journeys collection includes small-ship luxury and value cruises, private-jet tours, custom designed private travel options and small-group, air-inclusive tours worldwide. For more information, call toll-free 1 (877) 338-8687 or visit www.SmithsonianJourneys.org.
About Smithsonian Institution
Founded in 1846, the Smithsonian is the world's largest museum and research complex consisting of 19 museums and galleries, the National Zoological Park and nine research facilities. There are 6,000 Smithsonian employees, including approximately 500 scientists, and more than 6,500 volunteers. There were approximately 30 million visits from around the world at the Smithsonian in 2009 with more than 188 million visits to the Smithsonian websites. The total number of objects, works of art and specimens at the Smithsonian is estimated at 137 million.
# # #
SI-133-2011