Smithsonian Journeys Announces 51 New Tours for 2011 Classical Music Cruises, Family Programs and Private Departures
October 25, 2010
News Release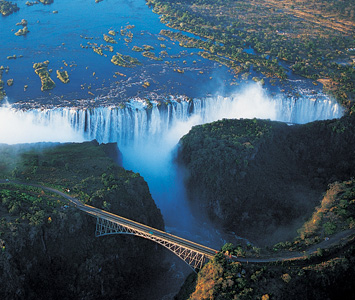 Smithsonian Journeys has expanded its tour offerings for 2011 with new destinations and travel concepts. The Smithsonian Institution's travel program offers cultural and natural history tours to all seven continents, plus cruises on small ships, family tours, private jet tours and value tours. The 2011 portfolio will include 51 new tours, a new studies abroad program for college students and individualized travel services for independent-minded travelers. All new tours are described at www.SmithsonianJourneys.org with full itinerary details, profiles of experts, engaging photo-slide shows and blog articles. Travelers can also sign up to receive e-mail notifications of special savings.
Libya's classical antiquities and the ancient world of Anatolia will be featured for the first time in 2011. In Europe travelers can choose from the new City Explorers program, which features leisurely two-week stays in Siena, Italy, or Athens, Greece. These tours balance guided group activities with more free time than usually found on a tour, plus special activities such as language lessons, access to local residents, cooking classes and wine tastings and opportunities for biking and countryside walks. Smithsonian Journeys also introduces five new small-ship cruises, including Opus Mediterraneo, which features concerts by noted pianist Leon Fleisher and other top musicians, and lectures by Jared Diamond, author of the acclaimed Guns, Germs and Steel.
New tours in the United States include Inside Washington, D.C., which features meetings with top journalists, ambassadors and dignitaries who share the finer points of foreign policy. Three new value-priced cruises offer itineraries on the Great Lakes (Magical Lake Michigan and Canadian Splendors) and of the Mississippi and Tennessee Waterways (Waterways of the South).
Newly announced family and student tours for summer 2011 focus on the Smithsonian collections. Fun educational family adventures for parents and children ages 9-12 include Smithsonian Photo Safari, where families learn about photography during hands-on sessions at the National Zoo and Natural History Museum. During Smithsonian Planet Earth and Beyond, families learn about the wonders of science at the National Museum of Natural History and the National Air and Space Museum. Smithsonian Journeys also announces a new in-depth educational experience for college students. Exploring Panama: Biodiversity in the Tropics is a month-long adventure for students ages 18-21 to work with scientists and study climate change, endangered species, conservation and sustainability.
Smithsonian Journeys also offers two new personalized travel services. With Independent Journeys travelers can design their own personalized tour to Africa, India or Peru. On Private Departures travelers can select their own travel dates for Smithsonian's popular tours to Italy and Egypt.
More information on all newly announced tours can be found at http://www.smithsonianjourneys.org/tour_group/newly_added_2011. All Smithsonian tours are enhanced with behind-the-scenes access and top experts who increase visitors' understanding of their destination, carefully selected accommodations that reflect the ambiance of the destination and fine regional cuisine.
About Smithsonian Journeys
Smithsonian Journeys is the Smithsonian Institution's travel program, with more than 40 years dedicated to life-enriching experiences worldwide. The Smithsonian is known for "Inspiring Generations through Knowledge and Discovery," which is central to Smithsonian Journeys and its more than 150 expert-led international and domestic tours featuring exclusive access and unforgettable experiences. For more information, call toll-free 1 (877) 338-8687 or visit www.SmithsonianJourneys.org.
About Smithsonian Institution
Founded in 1846, the Smithsonian is the world's largest museum and research complex consisting of 19 museums and galleries, the National Zoological Park and nine research facilities. There are 6,000 Smithsonian employees, including approximately 500 scientists, and more than 6,500 volunteers. There were approximately 30 million visits from around the world at the Smithsonian in 2009 with more than 188 million visits to the Smithsonian websites. The total number of objects, works of art and specimens at the Smithsonian is estimated at 137 million.
# # #
SI-456-2010