Smithsonian Gardens and Smithsonian Libraries Host "A Gilded Age Garden Party"
May 24, 2017
News Release
Addthis Share Tools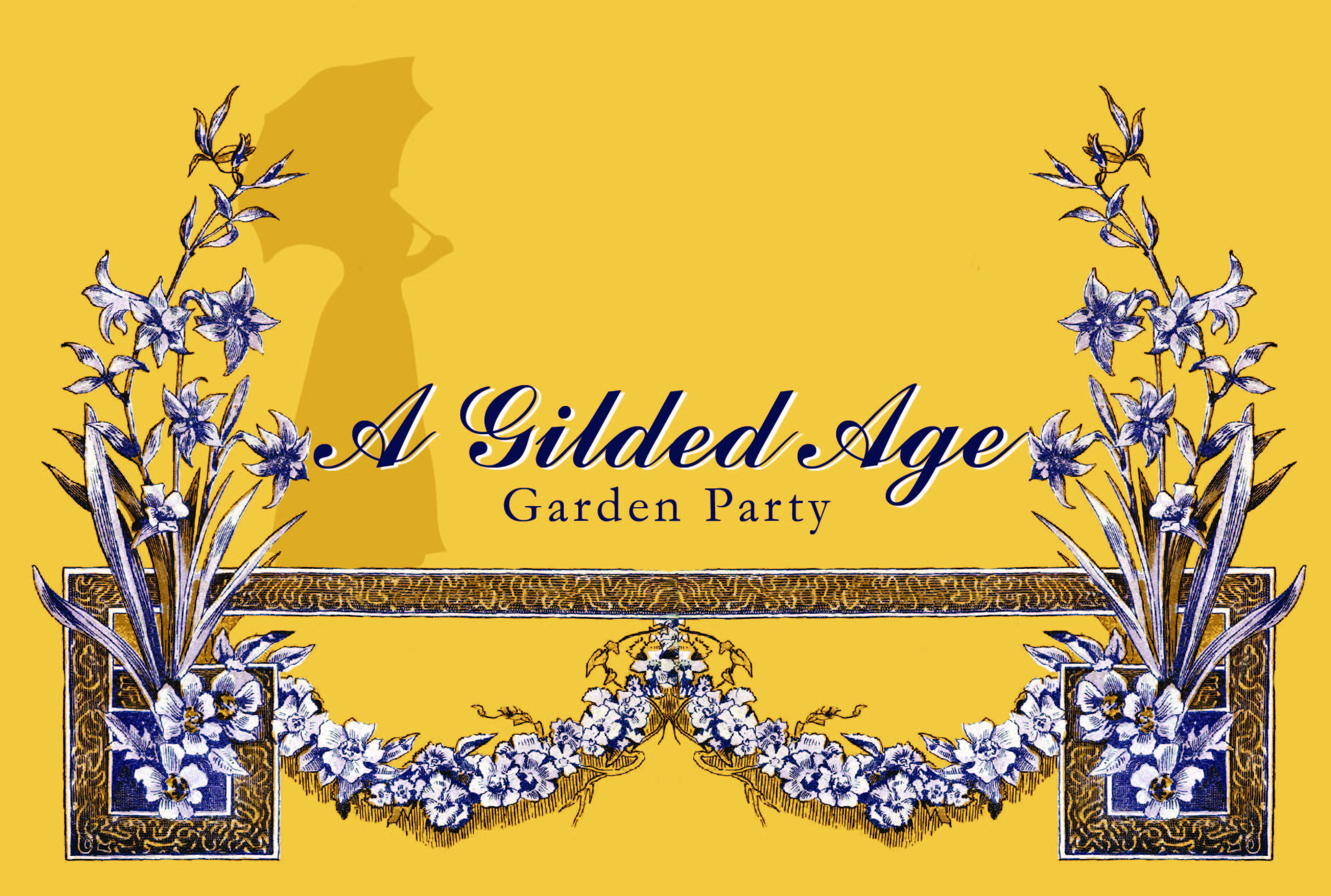 Smithsonian Gardens and Smithsonian Libraries will host "A Gilded Age Garden Party," an evening celebrating American gardens of the late 1800s and the culture of the Gilded Age, Friday, June 9, from 6:30 to 8:30 p.m. in the Enid A. Haupt Garden, with exclusive access to the historic Arts and Industries Building.
Participants can spend an evening enjoying the splendor of early summer with live music, Instagram-worthy crafts, food and drinks inspired by America's gilded era (1870–1900). Gilded Age-inspired attire is encouraged.
Dubbed America's "Gilded Age" by authors Mark Twain and Charles Dudley Warner, the late 1800s was a time of both great opportunity and economic disparity. While the rich displayed their wealth in ornate mansions and grand gardens, the era also saw a surge in philanthropic support for libraries, museums and public gardens. Garden parties, whether extravagant private affairs or public festivities, were a hallmark of the age.
Ticket prices for the garden party are $45 for general admissions and $75 for VIP tickets. Each ticket includes two drink tickets. VIP tickets also include a curator-led tour of Gardens' new exhibition, "Cultivating America's Gardens" located in the National Museum of American History, a behind-the-scenes tour of the Dibner Library of the History of Science and Technology, one of Smithsonian Libraries' rare book and manuscript collections, and a champagne toast. VIP guests should arrive at the Constitution Avenue entrance of the National Museum of American History at 5 p.m. and be prepared to walk across the National Mall to the Enid A. Haupt Garden for the continued festivities. For tickets and information, call (202) 633-2241, email silrsvp@si.edu or visit http://library.si.edu/event/garden-party.
About Smithsonian Gardens
Smithsonian Gardens extends the Smithsonian's museum experience in a public garden setting, inspiring visitors with exceptional displays and educating them about horticulture, plants, the natural and built environments, and artistic design. Its research and educational programs promote the ongoing development of collections of living plants, garden documentation and horticultural artifacts.
For more information, visit the Smithsonian Gardens website.
About the Smithsonian Libraries
The Smithsonian Libraries maintains a collection of more than 2 million volumes and serves as an educational resource for the Smithsonian Institution, the global research community and the public. The Libraries are located in Washington, D.C., Edgewater, Md., New York City and the Republic of Panama. For more information, visit the Smithsonian Libraries website.
# # #
SI-308-2017