Smithsonian Folklife Festival Launches Virtual Marketplace in Partnership With NOVICA
December 21, 2020
News Release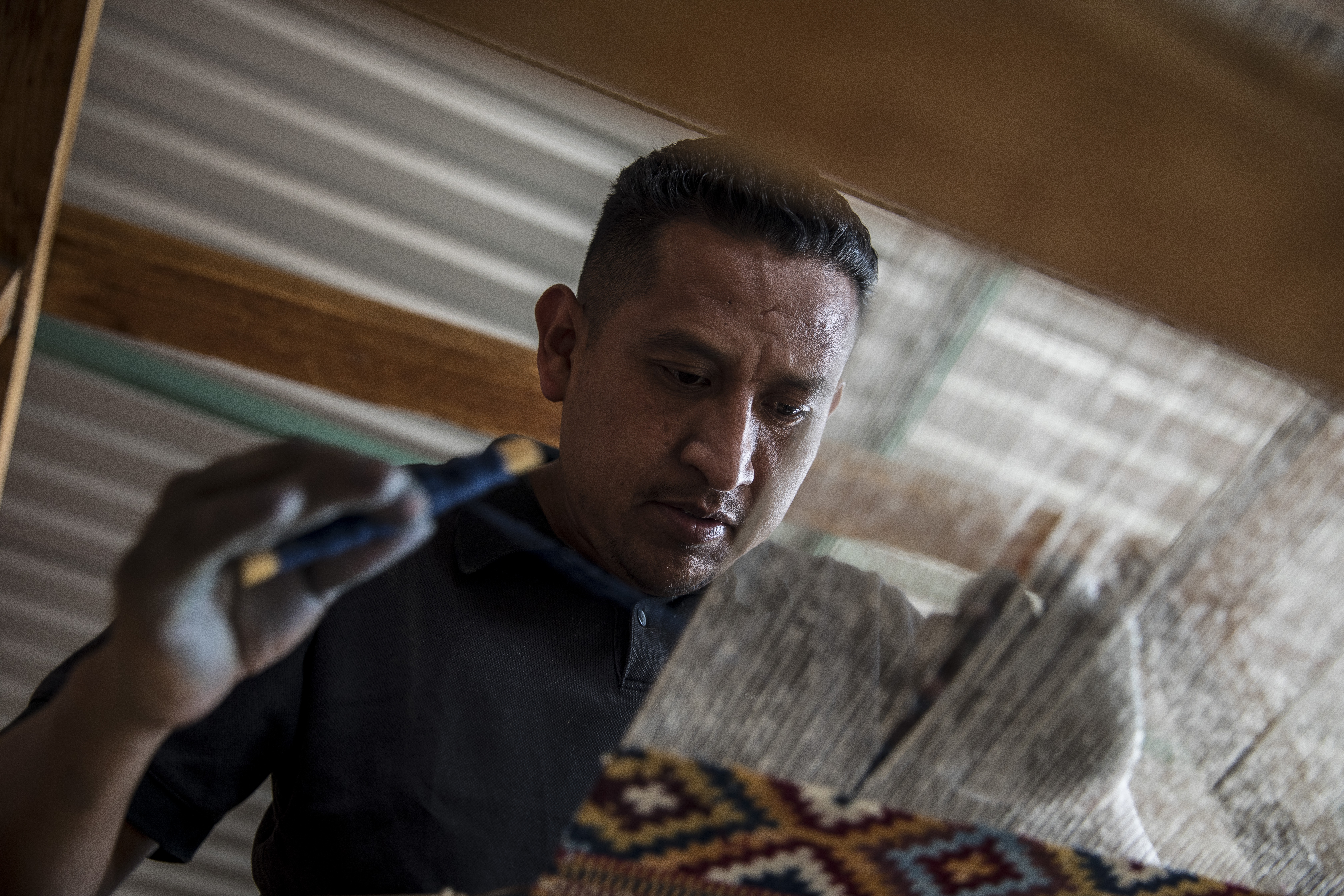 The Smithsonian Folklife Festival has announced the launch of its new online Marketplace in collaboration with NOVICA, the world's largest impact-retailer for artisans and craftspeople around the world. The Folklife Festival Marketplace offers authentic craftwork created by artisans representing communities from recent Festival programs: Armenia, Peru, Mexico and Brazil, along with other countries around the globe, with more to come in the future. The Smithsonian Folklife Festival Marketplace can be found at festival-marketplace.si.edu.
"Since its inception in 1967, the Smithsonian Folklife Festival has welcomed thousands of artisans from around the world to Washington, D.C.," said Sabrina Lynn Motley, the Festival's director. "This partnership with NOVICA marks a new and important chapter in our history. Our shared goal is to connect the Festival's partner-artisans with a wider audience by leveraging NOVICA's larger network in the craft economy."
"NOVICA is honored to partner with the Smithsonian Folklife Festival," said Roberto Milk, co-founder of NOVICA. "It's a wonderful opportunity for our artisans to connect with one of the largest cultural institutions in the world. The Folklife Festival's commitment to sharing the power of creativity, culture and community perfectly matches our mission to support and celebrate the work of local artisans and to provide vital income to their communities."
Visitors to the Marketplace will be able to explore a thoughtfully selected collection of distinctive ceramics, jewelry, textiles, paintings, wood-carved objects and fine arts crafted by featured artisans in Armenia, Peru, Mexico, Brazil and Kenya. This new platform also gives visitors the opportunity to access NOVICA's extensive artisan roster.
"Our team has carefully curated the featured artisans and products, and we are excited to share their work with the Festival community and beyond," said Mimi Robinson, Marketplace curator. "Artisans' expertise is more than just selling or making; it is about sustaining culture and continuing the legacies of their families. Our hope is that we are contributing to the effort to keep cultural practices and traditions alive and thriving."
The initial launch is founded on relationships nurtured by Smithsonian curators. Featured artisans include:
Armenia Collection: Silversmith Tsolak Koshtoyan will display beautifully detailed jewelry. Woodcarver Armen Ohanyan, from Sisian, shares carefully handmade wooden crafts such as spoons and rings. Batik painters Azatuhi and Anna Stepanyan of Sunny Arts offer symbols of Armenian nationality in their silk scarves.
Peru Collection: Ceramicist Mamerto Sánchez offers traditional ceramic pieces rooted in the history of Peru. Weaver Nilda Callañaupa Alvarez, founder of Centro de Textiles Tradicionales del Cusco, sustains traditional weaving in vibrant, naturally dyed textiles. Filigree jewelry maker Eda Arroyo creates accessories used in the dress of Peruvian Marinera dancers. The Canto Sisters—Kayta and Blanca—continue their father's craft of mate burilado, carved gourds with images of their daily lives and traditions. Tin sculptors Jang and Teófilo Araujo offer decorative tin crafts like crosses and mirrors inspired by their cultural surroundings.
Mexico Collection: Potter Isabelle Collins offers Talavera-style pottery, a technique native to her hometown of Puebla. She paints pottery with traditional vibrant colors while also drawing from Moroccan and Chinese design. Weaver and natural dye expert Porfirio Gutiérrez uses Zapotec dyeing techniques with an innovative approach to traditional weaving. Beadwork by the Wixárika people of Mexico will be offered through the Huichol Center for Cultural Survival and Traditional Arts. Beads are used to make jewelry and function as a channel to pass symbols to future generations.
Brazil Collection: The Pataxó community of Bahia specializes in making decorative wooden bowls and instruments. The Marketplace will also offer paintings inspired by Pataxó body art. Woodblock artisans José Francisco Borges and Ivan Borges are a father-and-son duo from Pernambuco who share hand-painted and woodblock prints that are traditionally used as covers for cordels, or epic poems. 
Ocean Sole Collection: Reflecting the festival's longstanding commitment to sustainability, the Marketplace will offer craftwork from Ocean Sole, a social enterprise based in Kenya that transforms recycled flip-flops into bright and beautiful animal sculptures.
The Smithsonian Folklife Festival Marketplace can be found at festival-marketplace.si.edu. New artisans and objects will be added regularly.
About the Smithsonian Folklife Festival
The Smithsonian Folklife Festival, inaugurated in 1967, honors contemporary living cultural traditions and celebrates those who practice and sustain them. Produced annually by the Smithsonian's Center for Folklife and Cultural Heritage in partnership with the National Park Service, the Festival has featured participants from all 50 states and more than 100 countries. Follow the Festival on Facebook, Twitter, Instagram and YouTube.
About NOVICA
With a mission to empower artisans and preserve culture worldwide, NOVICA has become one of the largest handmade gift and home decor websites in the world, selling the works of thousands of artisans and featuring over 50,000 limited edition works of art. NOVICA was founded in 1999 and is headquartered in Santa Monica, California, with regional artisan empowerment hubs in Asia, Africa and Latin America.
# # #
SI-332-2020