Smithsonian Establishes Search Committee for Hirshhorn Museum and Sculpture Garden Director
September 25, 2013
News Release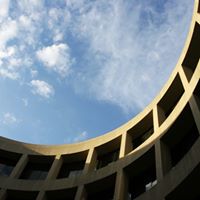 The Smithsonian has announced an international search for a new director at the Hirshhorn Museum and Sculpture Garden. The new director will succeed Richard Koshalek, who left his position as director June 29. Chief curator Kerry Brougher is serving as acting director.
The members of the search committee are:
Richard Kurin (chair of the search committee), Smithsonian Under Secretary for History, Art, and Culture
Peggy Burnet, chair, Hirshhorn Board of Trustees
Daniel Sallick, treasurer, Hirshhorn Board of Trustees
Jane Lipton Cafritz, secretary, Hirshhorn Board of Trustees
Dani Levinas, member, Hirshhorn Board of Trustees
Johnnetta Betsch Cole, director, Smithsonian's National Museum of African Art
Robert Kogod, member, Smithsonian Board of Regents
Dorothy Kosinski, director, The Phillips Collection in Washington, D.C.
Susan Lake, collection manager, Hirshhorn Museum
The search committee will be assisted by the search firm Heidrick & Struggles. The committee hopes to complete its search by January 2014.
# # #
SI-400-2013