Smithsonian Books Releases Smithsonian Dinosaurs and Other Amazing Creatures from Deep Time
Young Readers' Guide to Prehistoric Creatures Available Now
May 29, 2019
News Release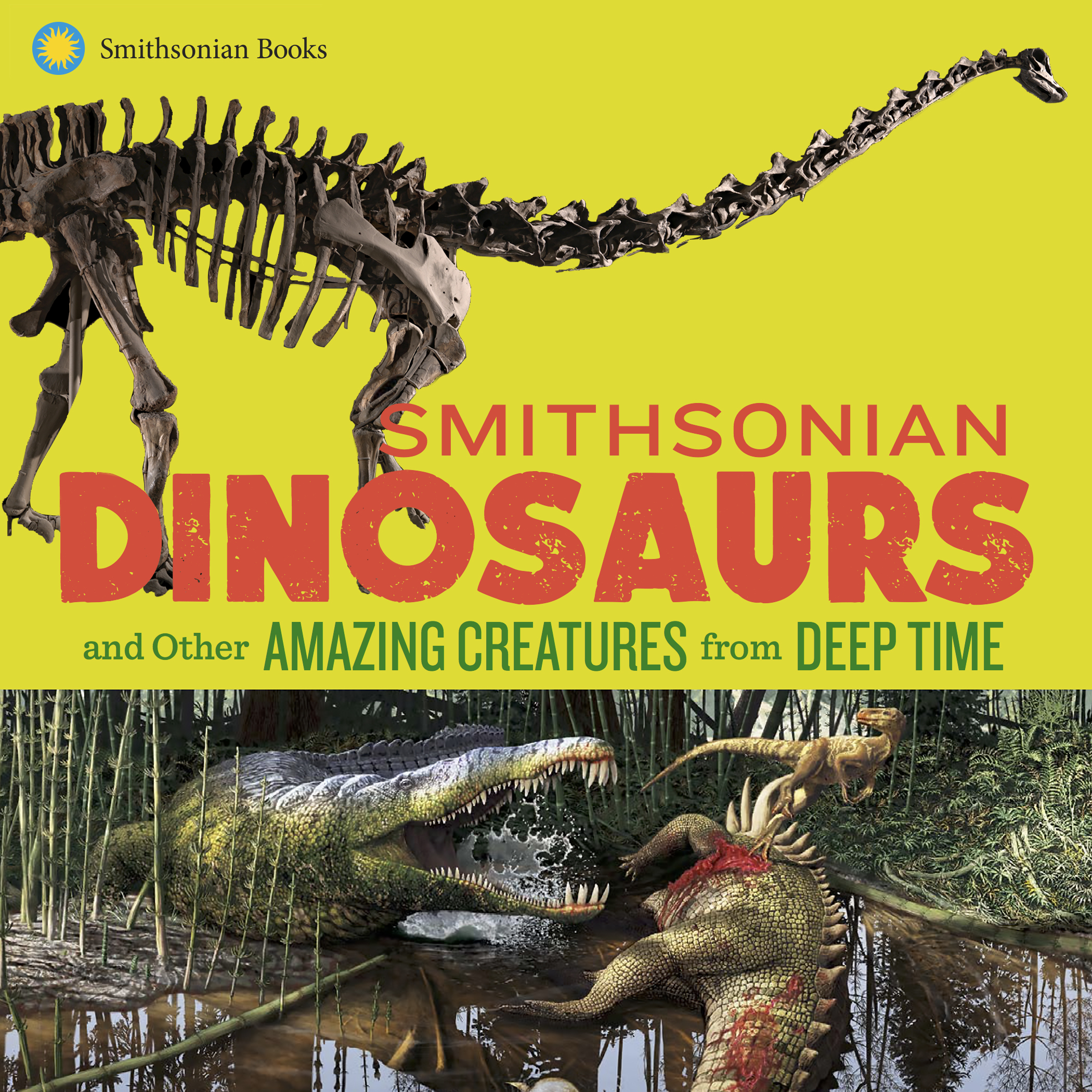 Smithsonian Books has released Smithsonian Dinosaurs and Other Amazing Creatures from Deep Time by Blake Edgar. This illustrated children's book introduces young readers to some of Earth's strangest and most fascinating creatures. From the dawn of life to the present day, the book showcases creatures from tiny microbes to fish with four feet, and from T. rex, early sharks and hungry Allosaurus to saber-toothed cats, dire wolves, walrus-whales, mastodons and other mammals both extinct and living. A kids' companion to the Hall of Fossils–Deep Time at the Smithsonian's National Museum of Natural History, this book takes readers back in time—through periods when life flourished and periods when it almost died out—and tells the story of life on Earth through the most incredible animals ever to roam its surface.
About the Museum
The National Museum of Natural History is dedicated to inspiring curiosity, discovery and learning about the natural world through its unparalleled research, collections, exhibitions and education outreach programs. The museum's new Deep Time hall, opening in June 2019, will take visitors on a journey through the epic story of the planet and the life that has both shaped and been shaped by it.
About the Author
Edgar is a science writer and editor whose work has appeared in Scientific American, Discover, Archaeology and other publications. He is the coauthor of From Lucy to Language, The Dawn of Human Culture and Ancestors: In Search of Human Origins.
About the Book
Title: Smithsonian Dinosaurs and Other Amazing Creatures from Deep Time
Author: Blake Edgar
On-Sale Date: 5/28/19
Price: $9.95 / Pages: 64
ISBN: 978-1-58834-648-3
Smithsonian Books
# # #
SI-213-2019