Smithsonian Books Releases "North on the Wing"
Ornithologist's Journey To Trace Songbird Migration Available Feb. 6
February 5, 2018
News Release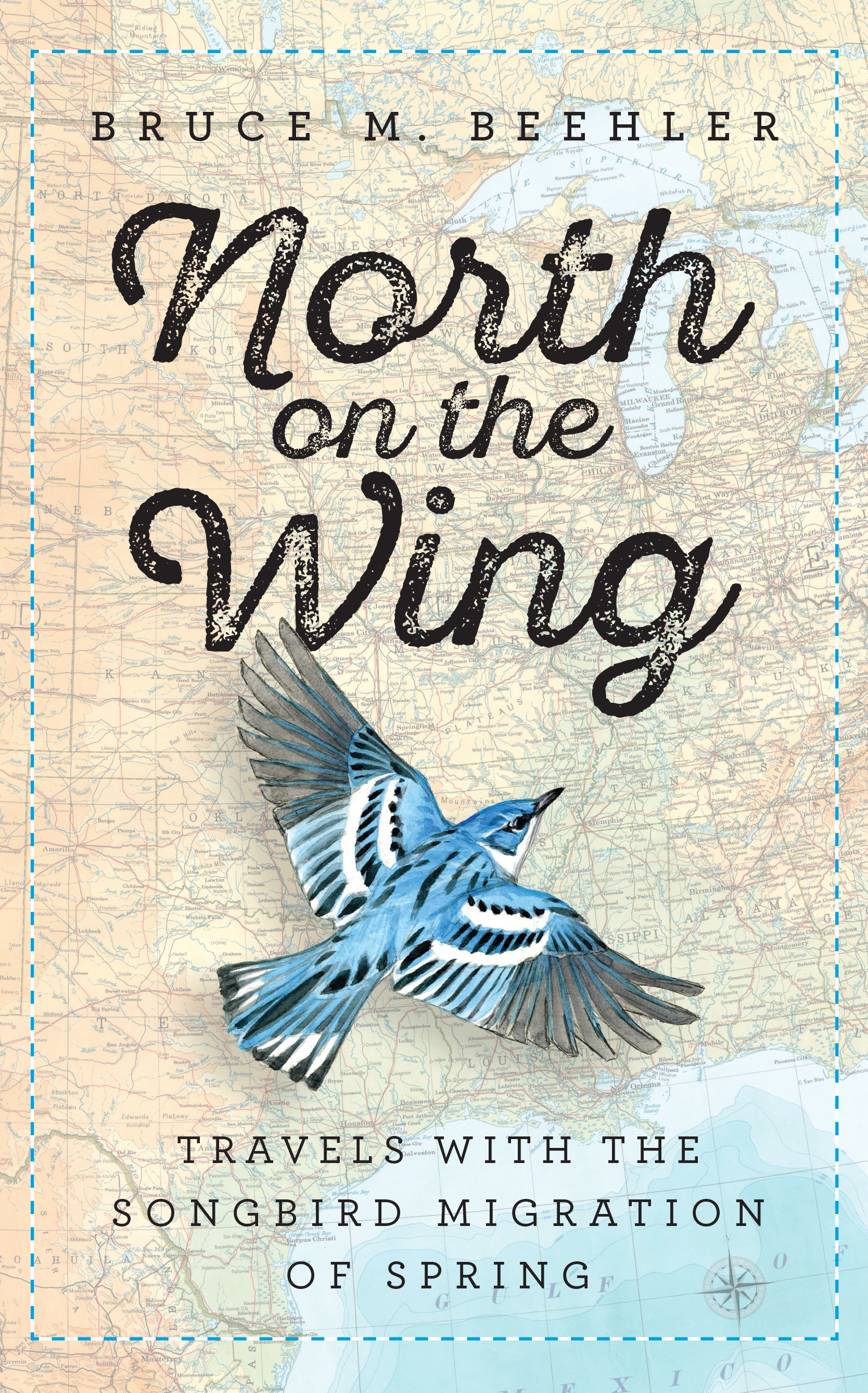 Smithsonian Books is releasing North on the Wing: Travels with the Songbird Migration of Spring by Bruce Beehler Feb. 6. In late March 2015, ornithologist Bruce M. Beehler set off on a solo four-month trek to track songbird migration and the northward progress of spring through America. Traveling via car, canoe, bike and on foot, Beehler followed woodland warblers and other Neotropical songbird species from the Texas coast, where the birds first arrive after their winter sojourns in South America and the Caribbean, through the Mississippi River's drainage to its headwaters in Minnesota and onward to their nesting grounds in the north woods of Ontario, Canada.
In North on the Wing, Beehler describes the migration of songbirds across the country and the gradual dawning of springtime through the U.S. heartland—the blossoming of wildflowers, the chorusing of frogs and the leafing out of forest canopies. He also tells the stories of the people and institutions dedicated to studying and conserving the critical habitats and processes of spring songbird migration. Inspired in part by Edwin Way Teale's landmark 1951 book North with the Spring, this book—part travelogue, part field journal and part environmental and cultural history—is a firsthand account of a once-in-a-lifetime journey. It engages readers in the wonders of spring migration and serves as a call to conserve, restore and expand bird habitats to preserve them for future generations of both birds and humans.
About the Author
Beehler is an ornithologist, naturalist, conservationist, author and lecturer. He is a research associate in the division of birds at the Smithsonian's National Museum of Natural History. He is best known for coleading a survey of biological diversity in the Foja Mountains of Papua New Guinea in 2005, during which the wattled smoky honeyeater was discovered and the bronze parotia and golden-fronted bowerbird were photographed for the first time. He has published 11 books about nature, most recently Birds of New Guinea.
About the Book
Title: North on the Wing: Travels with the Songbird Migration of Spring
Author: Bruce Beehler
On-Sale Date: 2/6/18
Price: $24.95 / Pages: 256
ISBN: 978-1-58834-613-1
Smithsonian Books
# # #
SI-109-2018