Smithsonian Books Releases How to Live in Space
September 26, 2018
News Release
Addthis Share Tools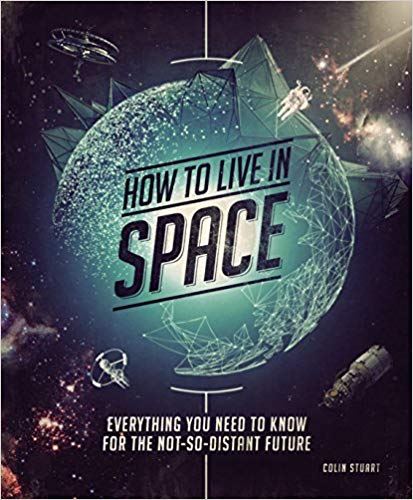 Smithsonian Books is releasing How to Live in Space: Everything You Need to Know for the Not-So-Distant Future by Colin Stuart Sept. 25. The book asks and answers such questions as, What is it like to train to be an astronaut? How do you sleep in microgravity? How do you grow anything without water? How long will the journey to Mars take, and what will happen once humans arrive on the red planet?
How to Live in Space prepares readers for humankind's next giant leap. The manual propels readers through the astronaut selection process and launch day, and from the everyday practicalities of life in orbit to the long-term effects of space on the human body. With suborbital space tourism predicted to become a billion-dollar industry in the next decade, this guidebook looks into the future of space travel and terraforming Mars. Featuring infographics and photographs that reveal both the beautiful and challenging aspects of life far from Earth, How to Live in Space contains all one needs to equip oneself for life beyond the blue planet.
About the Author
Colin Stuart is a fellow of the Royal Astronomical Society and a physics and space geek. A presenter at the Royal Observatory Greenwich, he has also written for the Guardian, New Scientist, Physics World and the European Space Agency. He is the brains behind one of the most watched science videos on YouTube. In 2014, he was awarded runner-up for the European Astronomy Journalism Prize.
About the Book
Title: How to Live in Space: Everything You Need to Know for the Not-So-Distant Future
Author: Colin Stuart
On-Sale Date: 9/25/18
Price: $17.95 / Pages: 192
ISBN: 978-1-58834-638-4
Smithsonian Books
# # #
SI-522-2018