Smithsonian Books Releases The Evolution of Washington, DC
Book of DC Memorabilia Released March 17
March 11, 2015
News Release
Addthis Share Tools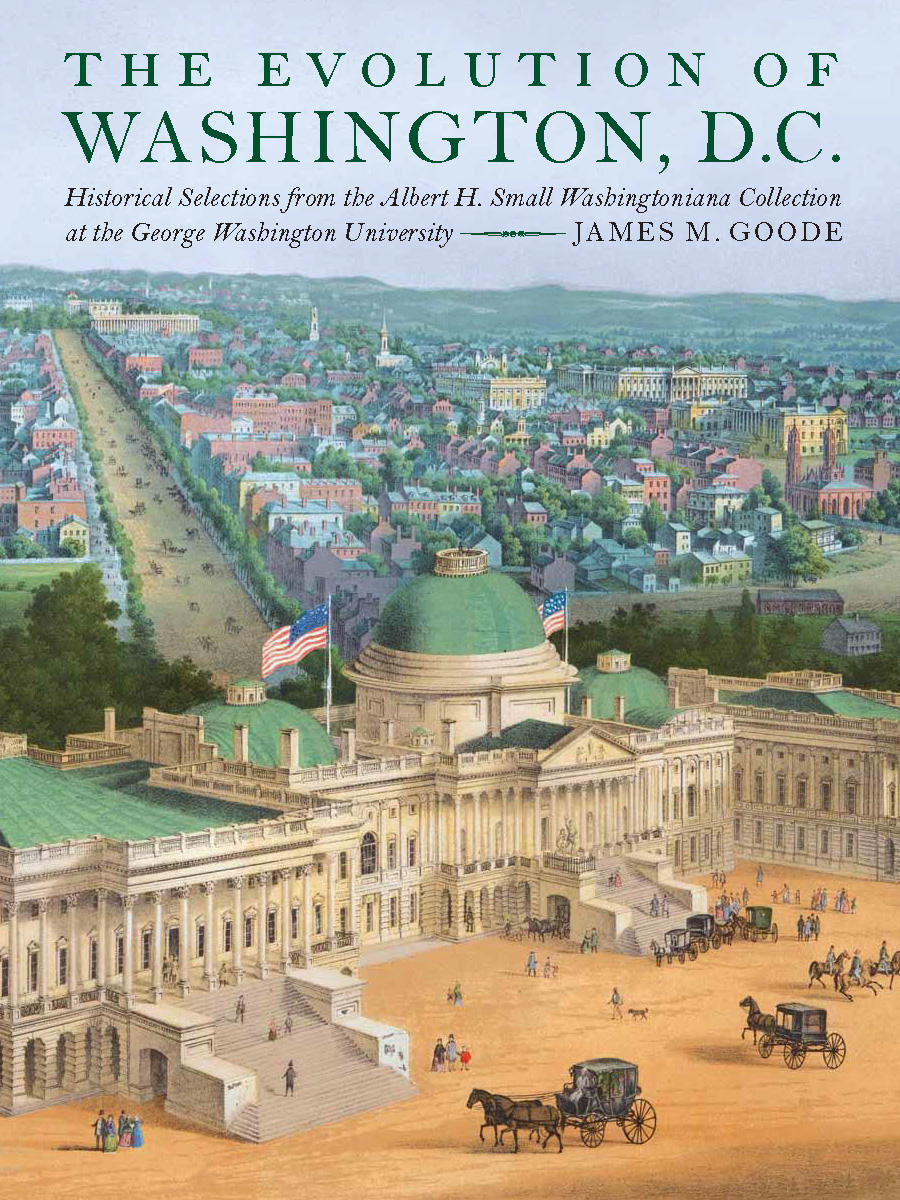 The Evolution of Washington, DC is a tribute to the nation's capital. It features 90 pieces of Washington memorabilia that illuminate pivotal moments in the city's history. In 2011, Albert H. Small donated his vast personal collection of Washingtoniana to the George Washington University; in this book, acclaimed Washington historian James M. Goode presents some of the most interesting and influential objects.
The book covers a range of treasures, from plans to portraits and from lithographs to letters. Early congressional arguments about the capital's location and the act that incorporated Alexandria into the federal district are described in manuscripts and maps, many of which dispel myths that have long dominated Washington studies. The Civil War—the first military conflict Americans could see because of advances in technology that allowed for the mass production of papers and magazines—is exquisitely illustrated with images spanning the length and breadth of the war. Proposals for a world's fair in Washington and the progress made on the construction of the President's House and other great monuments are depicted through colorful prints. These and many other objects show the origins of the modern city Washington is today, and together they illustrate the history of our nation's capital and indeed our nation itself.
About the Author
James M. Goode is the winner of Washingtonian magazine's prestigious "Washingtonian of the Year' award. He is the author of Capital Views, Capital Losses: A Cultural History of Washington's Destroyed Buildings, and Best Addresses: A Century of Washington's Distinguished Apartment Houses.
About the Book
Title: The Evolution of Washington, DC: Historical Selections from the Albert H. Small Washingtoniana Collection at the George Washington University
Author: James M. Goode; foreword by Laura W. Bush; epilogue by Sandra Day O'Connor; introduction by John Wetenhall; commentaries by Steven Knapp
On-Sale Date: 3/17/2015
Price: $40.00 / Pages: 192
ISBN: 978-1-58834-498-4
Smithsonian Books
# # #
SI-98-2015