Smithsonian Books Releases "Darwin's Fossils"
Smithsonian Books Releases Darwin's Fossils
April 24, 2018
News Release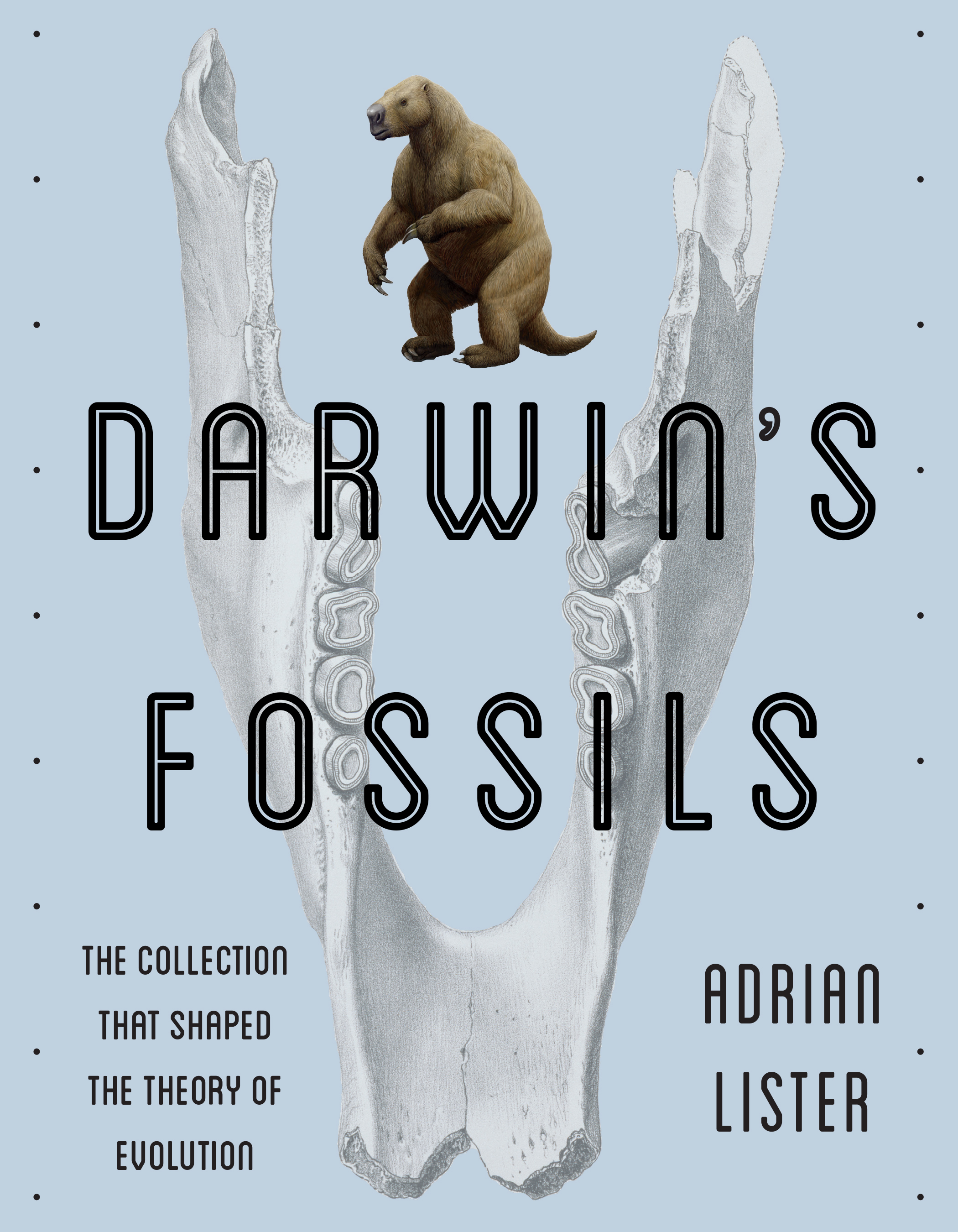 Smithsonian Books is releasing Darwin's Fossils: The Collection That Shaped the Theory of Evolution by Adrian Lister April 24. Charles Darwin's five years as a naturalist on board the HMS Beagle informed his scientific viewpoints for the remainder of his life. Known for his work with Galápagos finches, Darwin was also an avid fossil collector who recorded and contemplated the natural world as a whole. His observations led him to determine how coral reefs and atolls formed and to discover a petrified fossil forest. During his expedition, he was one of the first to collect remains of extinct South American mammals, notably the Mylodon, or giant ground sloth.
Gathering fossils was one of Darwin's main interests during the voyage, and the discoveries that he made became some of the key pieces of evidence that helped to shape his theory of evolution. Intrigued by the geographical distribution of wildlife and fossils that he collected on his worldwide journey, Darwin began detailed investigations that led him to later publish The Origin of Species. As such, his fossil specimens are of landmark significance in the history of science.
Darwin's Fossils uses Darwin's copious notes from the voyage, recorded in notebooks, diaries and letters, giving readers a firsthand account of his thoughts as he shaped his theory of evolution. Richly illustrated throughout with photography of many of the fossils now located at the Natural History Museum in London, this fascinating account of Darwin's discoveries reveals how fossils played a crucial role in the development of his revolutionary ideas.
About the Author
Lister is a Merit Researcher in the Earth Sciences Department at the Natural History Museum in London. His research, which centers on Quaternary mammal fossils, aims to enhance the understanding of the processes of evolution and species extinction. He is a Fellow of the Zoological Society of London and writes and contributes regularly to publications and books.
About the Book
Title: Darwin's Fossils
Author: Adrian Lister
On-Sale Date: 4/24/18
Price: $19.95 / Pages: 160
ISBN: 978-1-58834-617-9
Smithsonian Books
# # #
SI-278-2018