Smithsonian Books Releases "Ask the Astronaut"
Children's Question-and-Answer Book by Tom Jones Available March 22
March 15, 2016
News Release
Addthis Share Tools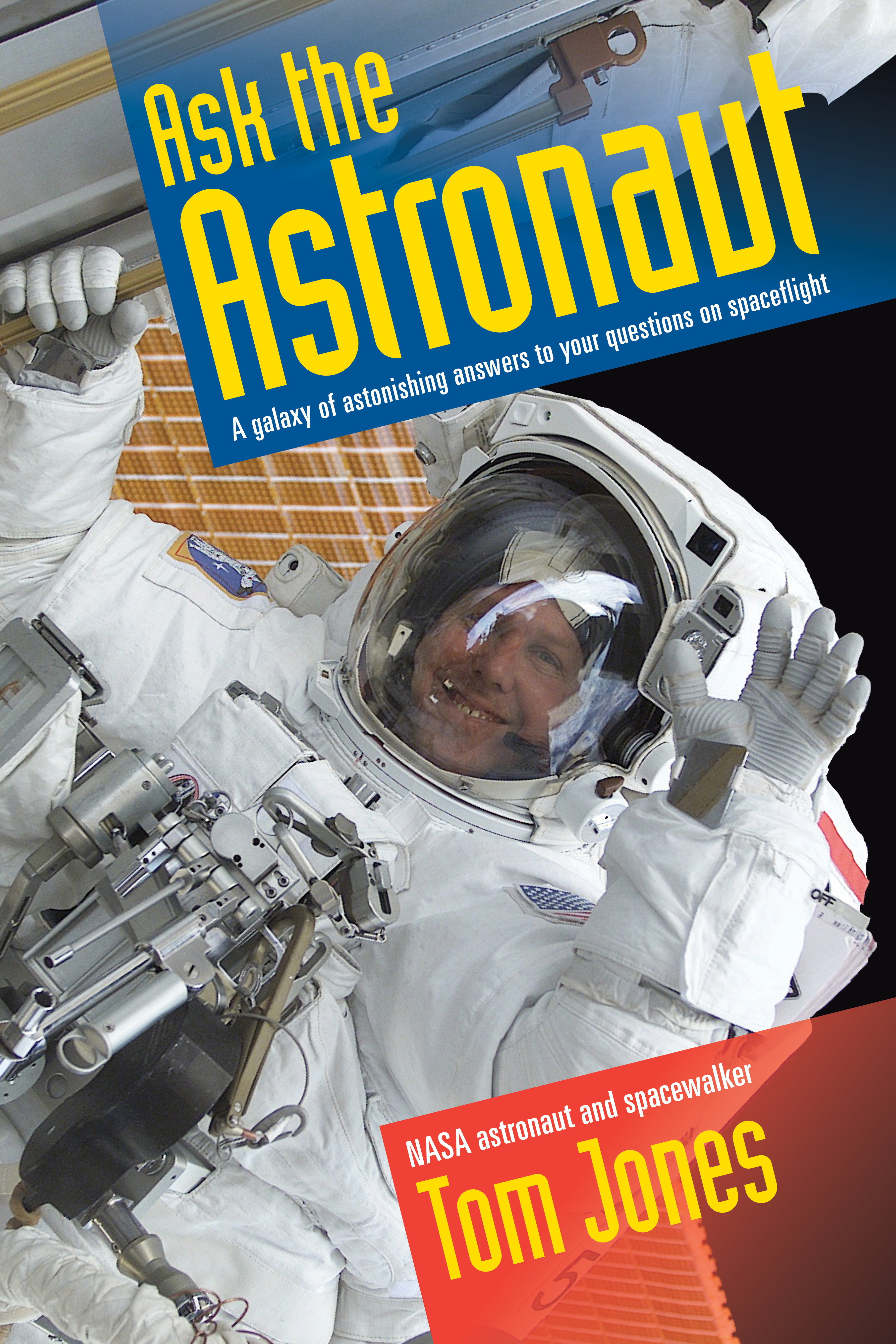 Smithsonian Books is publishing Ask the Astronaut, a book for anyone who has wondered what space is like. Thanks to his 25 years of training for, flying in, consulting on and writing and speaking about space, astronaut and spacewalker Tom Jones can answer that question and many others. He covers questions about what it feels like on liftoff, what weightlessness is, where astronauts sleep in space and whether or not they can see the Great Wall of China. Jones' personal experience and technical expertise shines in each answer, and together the answers illuminate the true space experience from start to finish.
Throughout the book, Jones' responses remind readers of historic space achievements, make them feel like they have experienced space firsthand and even inspire an urge to explore space. Jones covers everything from the training process for new astronaut candidates and the physical sensations and challenges of rocketing into orbit to what it is like to live, work and walk in space. He also explores the future of spaceflight, both professional and commercial, in the years to come.
About the Author
Tom Jones is a planetary scientist, space consultant, professional speaker and veteran astronaut who completed four space shuttle missions and three spacewalks. Jones has authored six books, including Sky Walking: An Astronaut's Memoir, and he writes for aerospace magazines such as Air & Space Smithsonian, Aerospace America, Popular Mechanics and The Planetary Report. A senior research scientist for Institute for Human and Machine Cognition, he appears regularly on television news as an expert commentator for space exploration and science stories.
About the Book
Title: Ask the Astronaut: A Galaxy of Astonishing Answers to Your Questions on Spaceflight
Author: Tom Jones
On-Sale Date: 3/22/2016
Price: $12.95 / Pages: 224
ISBN: 978-1-58834-537-0
Smithsonian Books
# # #
SI-139-2016