Smithsonian Books Releases Anthony Fokker
Biography of Dutch Aviator and Aircraft Manufacturer Available Now
April 5, 2018
News Release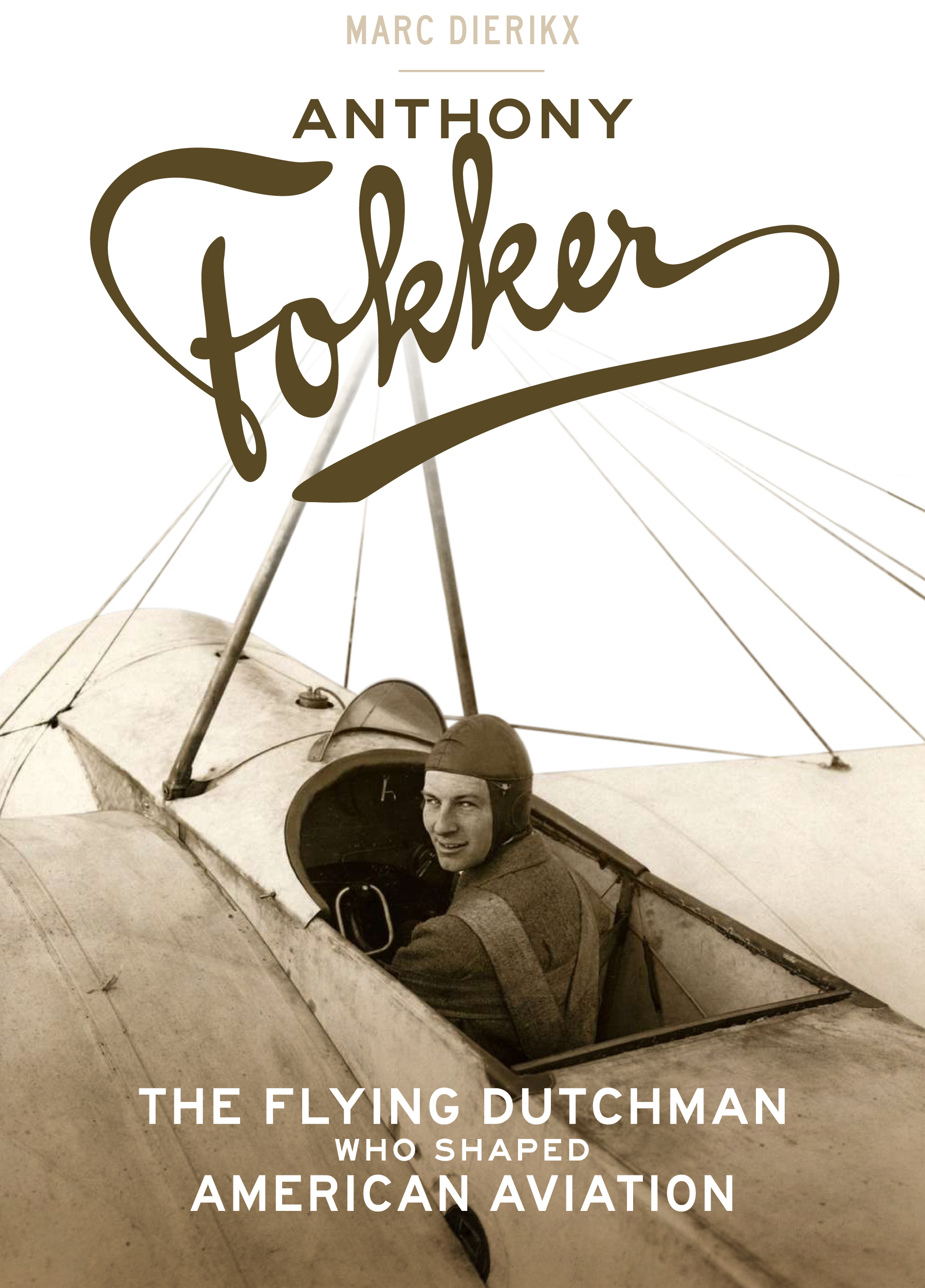 Smithsonian Books released Anthony Fokker: The Flying Dutchman Who Shaped American Aviation by Marc Dierikx April 3. The book tells of pilot and aircraft manufacturer Anthony Fokker. Fokker stumbled into aviation as a young stunt pilot in Germany in 1910. A combination of industrial espionage, luck and deception then propelled him to become Germany's leading aircraft manufacturer during World War I, making him a multimillionaire by his mid-20s.
When the German Revolution swept the country in 1918 and 1919, Fokker went to the United States. He set up business in New York and New Jersey in 1921, and shortly thereafter became the world's largest aircraft manufacturer. The U.S. Army and Navy acquired his machines, and his factories equipped carriers such as Pan American and TWA at the dawn of commercial air transport.
Yet despite his success, his empire collapsed in the late 1920s after a series of ill-conceived business decisions and personal dramas. In 1927, aviator Richard Byrd solicited a Fokker three-engine plane to be the first to fly non-stop across the Atlantic. The plane was damaged on a test flight and Charles Lindbergh beat him to it. Lindbergh's solo adventure in the Spirit of St. Louis earned him—and cost Fokker—a lasting place in the history books. Dierikx traces Fokker's life and achievements using previously undiscovered records and primary sources.
About the Author
Dierikx is a senior researcher at the Huygens Institute of the Royal Netherlands Academy of Arts and Sciences. He has published 15 books on the history of aviation, air transport and other topics.
About the Book
Title: Anthony Fokker: The Flying Dutchman Who Shaped American Aviation
Author: Marc Dierikx
On-Sale Date: 4/3/18
Price: $29.95 / Pages: 432
ISBN: 978-1-58834-615-5
Smithsonian Books
# # #
SI-223-2018